The Mantic webstore is dangerously close to passing through order number 5000 so in keeping with tradition, we have a very special prize to give away.
Place an order on the Mantic webstore and if it's number 5000 we will double the size of your order.
For example: if you decide to get an Ultimate Warpath Army Deal and you've placed the 5000th Order, you'll be able to add extra stuff up to the value of the original order, doubling it's size for free. We'll be in touch to find out what it is you'd like to add.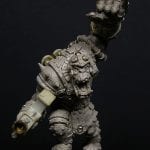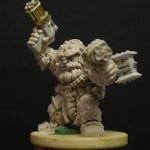 These two hero figures are free in the Warpath Army Deal – and more pictures will be revealed in the Beasts of War Warpath Weekend starting 17th September
You will have to hurry however as the counter stops for no-one – check out the Mantic webstore now!