Unboxing Deadzone with Beasts of War
4th Feb 2014
Dave
STOP PRESS!
We've just been notified by the warehouse that the Deadzone mercenaries Recon N-32, Dr Simmonds, Nastanza and Wrath are out of stock! That means you can no longer pre-order them, and they won't be available until we can restock them in March. They've been very popular, apparently!
Right, on with the rest of the post…
The Deadzone gameplay video we showed yesterday isn't the only video those lovely chaps over at Beasts of War have put out for our new sci-fi skirmish game. A little while ago, when they were up in Nottingham for the Mantic Open Day, they managed to corner games designer Jake Thornton and had a good look through the game box.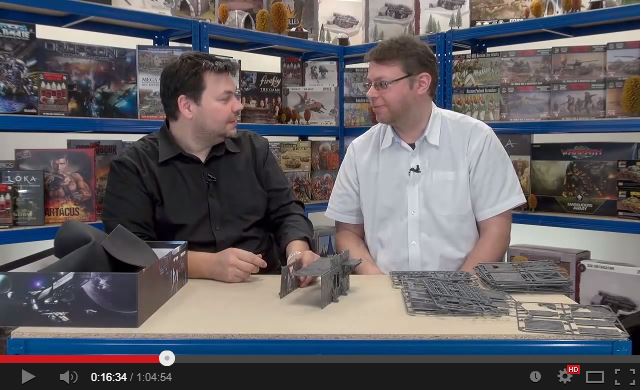 It's an incredibly detailed look at the game's contents (spanning over an hour!) along with some commentary on the game itself from Jake. It's also Warren's first look at the awesome terrain sprues, acting as a precursor to an upcoming video in which he and James build an awesome ruined building entirely on-camera – with no glue anywhere to be seen! Keep an eye out for that one, because it's going to be a blast.
In the meantime, check out this video, and make sure you've pre-ordered your copy of Deadzone over at the Mantic Store!
[youtuber youtube='http://www.youtube.com/watch?v=5cLLQd3idUM#t=18′]