This is your last chance to get signed up on our newsletter before the Subscriber Special weekend kick-starts with the first and best Warpath Army Deals – that's right folks, they are coming this weekend, infantry, vehicles, heroes and all.
After the last two days of hero sculpts, today we can bring you the cover for the forthcoming starter set, the name of which is to be unveiled next week!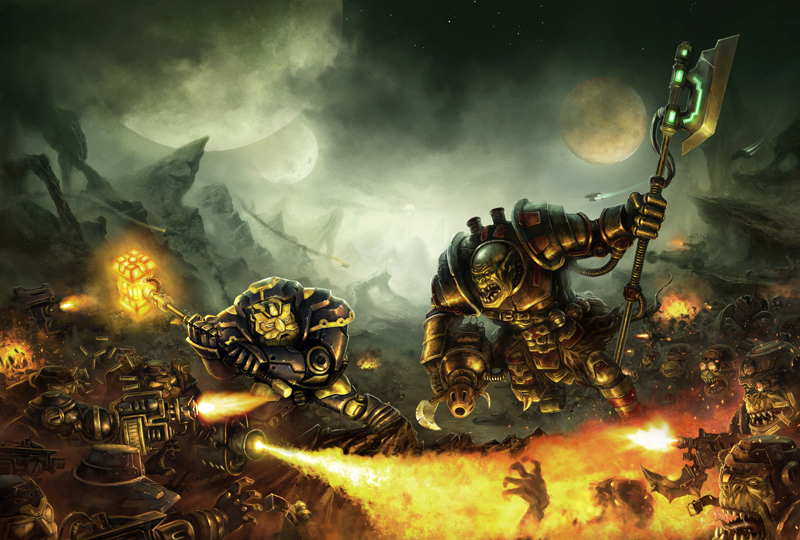 Warpath – Outer Space has just got more dangerous
This is an action packed piece by the artist who did the cover for both Dwarf King's Hold. Here the Forge Father's tackle the on-coming Marauder hordes, a war under the three moons. We've left the image as big as possible (click the thumbnail to expand!) so you can get in close and see all the little details and actions that are occuring in the piece.
Let us know what you think below!