After deliberating through many pages on our forum, we have a name for the starter set chosen (and slightly edited) by Alessio – so, congratulations to Dren Dorrin for his "Fate of the Forgestar" entry!
The winning name will be placed front and centre on the new Starter Set, which is also now available to pre-order! This combined with our best army deals kicks off the start of our Warpath Countdown and all the images, concepts and much more will be shown off over the next couple of weeks!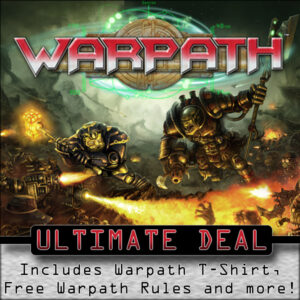 There is however just 4 days left of the 11 Days, 11 Hours and 11 Minutes of your free rules being signed by Alessio however, so act fast to guarantee your order.