Dwarf Dreadnought
Earn 3,000 Reward Points
£30.00
24 users
have this item in wishlist
MGARD401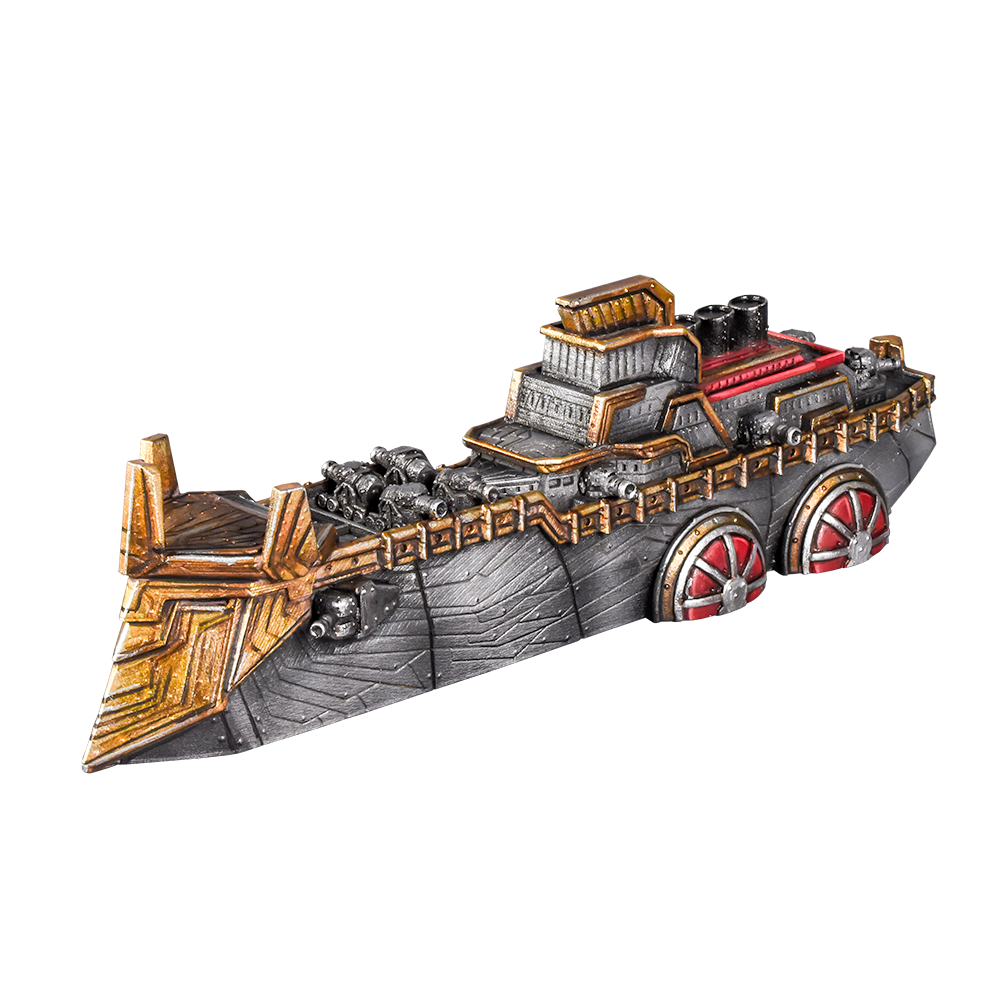 STLs Available
This model or upgrades for this model feature in the Mantic Vault: High Quality Wargaming STLs built for hobbyists by hobbyists.
Go to the Vault!
These enormous vessels are the epitome of dwarf technology, and represent the life's work of their Warsmith commanders. Their funnel-stacks belch thick smoke into the air as their enormous paddle-wheels propel the ship forward through a churning sea. Floating fortresses of metal, they are as enduring and unassailable as the mountain holds of their creators.
Contains: 
1 resin Dreadnought
1 ship card
1 mdf base
Models supplied unassembled and unpainted. Requires super glue. We recommend washing resin models in warm, soapy water before painting.