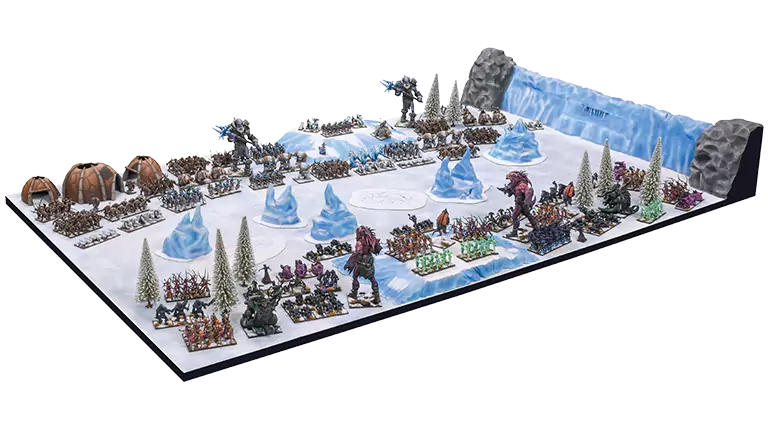 A CALL TO ARMS!
Kings of War is the awesome fantasy mass-battle wargame from Mantic Games. Rally your forces to fight in the biggest and best tabletop miniatures game set in the rich and ever-growing fantasy world of Pannithor.
Get Started Now
Prepare for battle with one of our great value Ambush boxes and start playing on a small scale.
When you're ready, upgrade to an army or mega-army box set for your chosen faction.
BROWSE BOXED SETS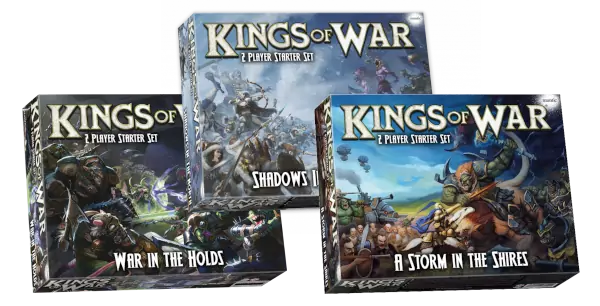 The Mantic Companion
Create your Mantic Companion account today, and start browsing the incredible FREE RULES, fully featured ARMY BUILDER and more. When you're ready, search for events to enter the official Mantic Rankings and gain the chance for exclusive participation prizes!
Create an Account
RICH BACKGROUND AND LORE
Pannithor has a vast and storied history brimming with tales of heroic deeds, devastating battles and evil intent. For those scholars who wish to delve into the mythos of Pannithor, our library of fiction awaits.
BROWSE LIBRARY NOW