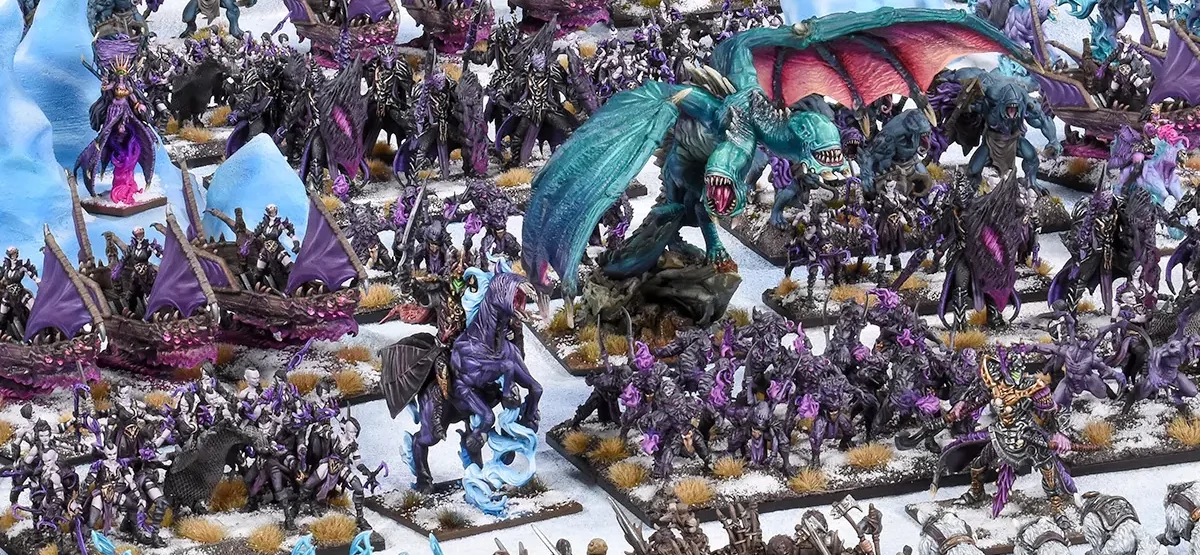 Kings of War Factions: Twilight Kin products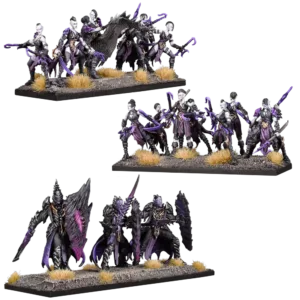 The Twilight Kin have developed a culture and mindset that has diverged drastically from the other elven kindreds. Though they share a common history, the Twilight Kin have deliberately cast aside the morality and compassion that endowed Elvenholme with much of its grandeur at the height of the kingdom's power. In their ruthless drive to restore the glories of the past, the Twilight Kin have shed the very essence of that past.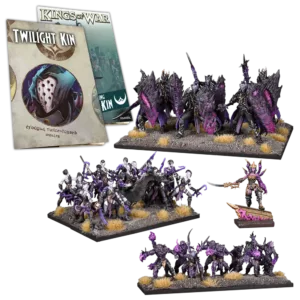 Dwelling in their underworld caverns for so long has brought physical changes upon the Twilight Kin. They are paler than other elves, their skin taking on a sickly, almost pasty cast. The beauty of their countenances is clouded by a cruelty that has become almost innate to them. The Voidwalkers and those who commune with entities from the Void, have peculiar eyes that convey a terrible intensity that is unnerving to look upon.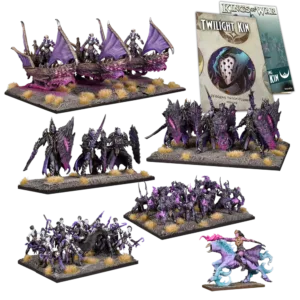 The scruples of elven character have been conditioned out of each and every member of the Twilight Kin. To become one of their dark cult, an elf must become hardened to torture and savagery. Initiates are tested continually to ensure their hearts have no sympathy for their victims – that no moral doubts will cause them to stray from their devotion to the Great Return.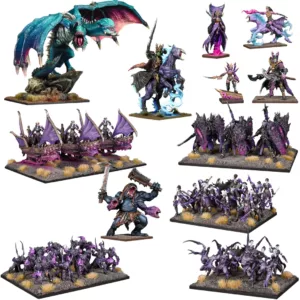 The Twilight Kin are reborn with a stunning new miniature range in the hottest Kings of War release of 2023.
Want everything new without any messing about? Then this is your bundle – including the Lord of Nightmares, Mikayel himself, for FREE.
Enjoy!
This fantastic starter set introduces players to the malevolent and capricious Twilight Kin, and the twisted Abyssal cousins of the dwarfs. With 84 Mantic miniatures, a starter guide and all the rules needed to play, this is a great place for players to begin their Kings of War journey in the fantasy world of Pannithor.