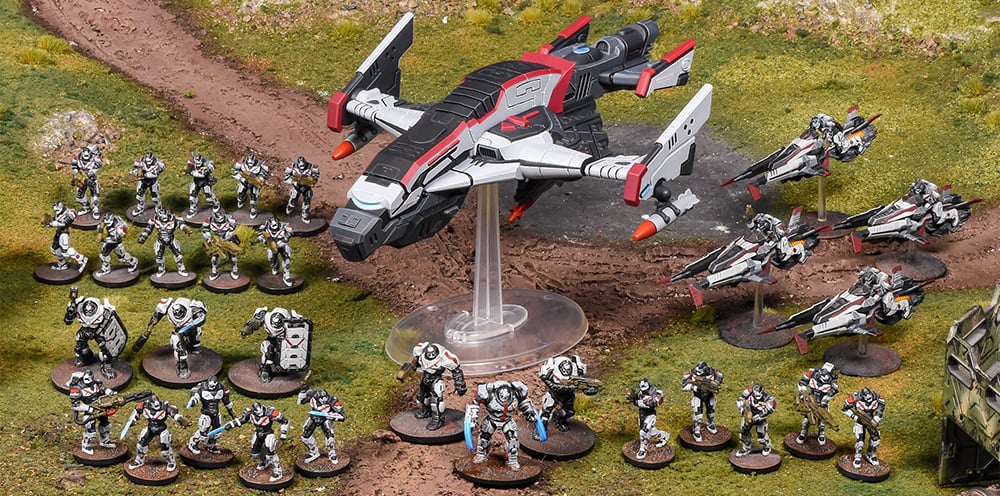 Firefight Factions: Enforcers products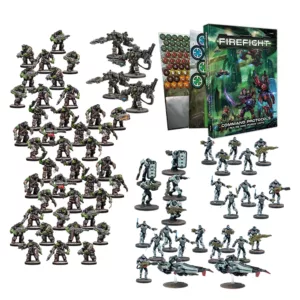 This fantastic starter set boasts over 70 highly detailed Mantic miniatures, rules and force lists, a quick start guide, dice and tokens. This box is a perfect introduction to the Warpath Universe and the immersive, tactical and action-packed tabletop game of Firefight.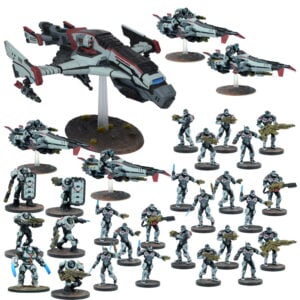 The Enforcers are the hard-hitting elite soldiers of the Council of Seven, the ruling body of the GCPS. This set is a great way to start your Enforcer army, or expand an existing force to challenge your opponents and enforce the will of the Council!
Learn more about the game and keep up to date with the latest Firefight news here.
The Pathfinders are the Vanguard of the Enforcers. Highly trained individuals, they can operate individually or in teams. The primary roles are scouting, infiltration, intelligence gathering and sabotage. When their mission requires it, they have access to the very latest combat drone support equipment the council can provide.
The Enforcers – a faceless army of utterly ruthless and dedicated super humans who enact the will of the Council without question and with devastating results. When the Enforcer dropships arrive, it spells doom for any that stand in their way