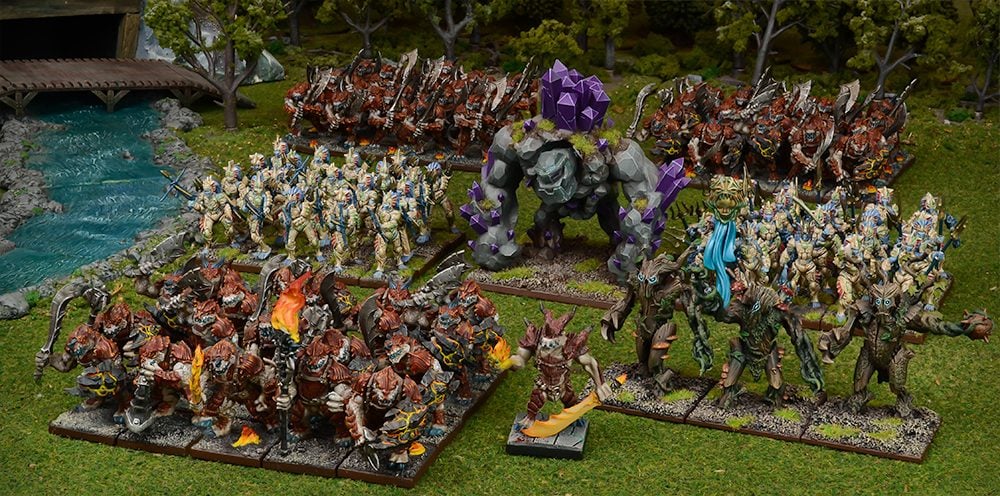 Kings of War Factions: Forces of Nature products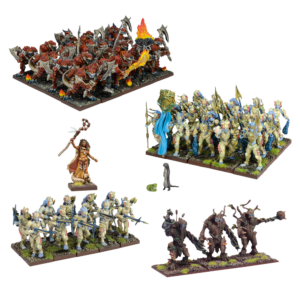 Druids commune with the very energies of nature, commanding its raw power and the respect of the creatures of the forests and wild places of the world. This starter force allows you to field a small force led by such a druid, as he strikes forth from the glades.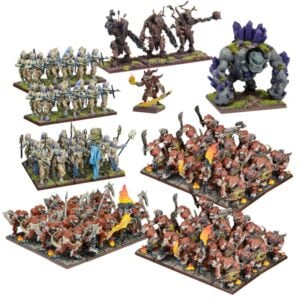 When the balance of the world is truly threatened, the Druids call upon all manner of creatures to protect it. From the vicious Salamanders to the lumbering Forest Shamblers, all answer the call. The ground shakes and the forests heave as the Forces of Nature march to war.
To understand the forces that march beneath the banners of the Green Lady, one must first understand the deity herself. Unique among all the old and new gods of Pannithor, the Green Lady seeks always to preserve balance in the world, to stave off the dominance of good and evil alike, and to crush those who would seek to undo it, whoever they may be.