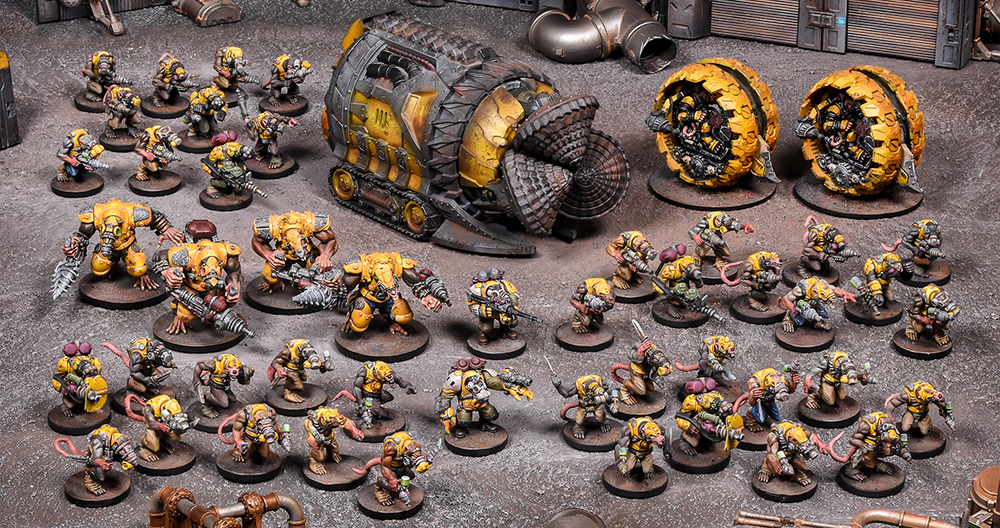 Firefight Factions: Veer-myn products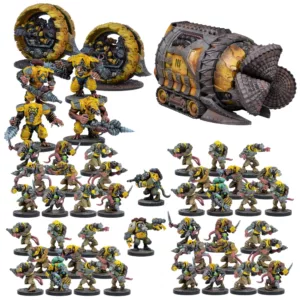 The Veer-myn are the insidious threat that thrives in the underbelly of the galaxy. These mutant rats and their diabolical weaponry are a scourge that is almost impossible to contain. This set is a great way to start your Veer-myn army, or expand an existing force to challenge your opponents and infest the cities and starships of your foes!
Learn more about the game and keep up to date with the latest Firefight news here.
Another major risk to a corporation's progress are the rat-like Veer-myn. The presence of these hideous beasts in the bowels of starships or buried in the sewers of vast cities often remains hidden until the rats erupt in a flurry of countless fur, teeth and claws that wash over the planet like a tsunami.