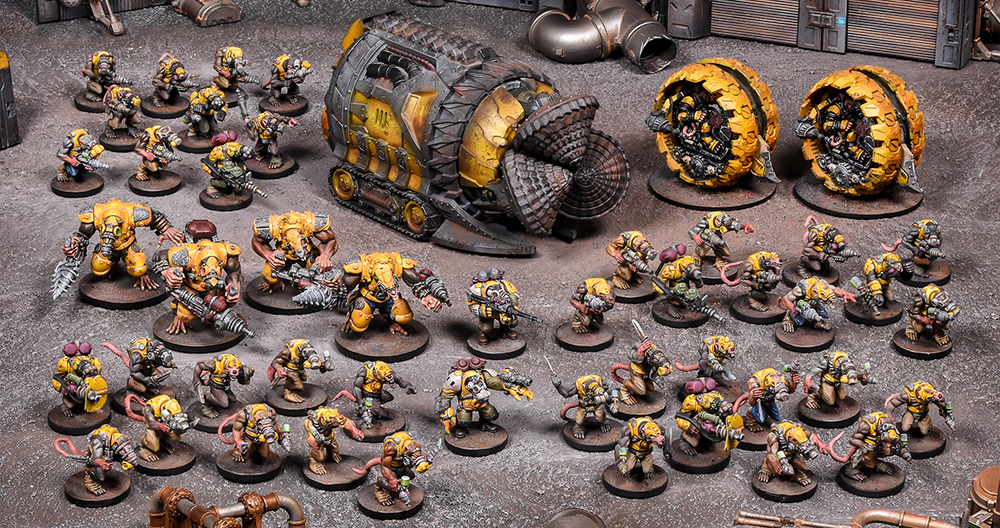 Firefight Factions: Veer-myn products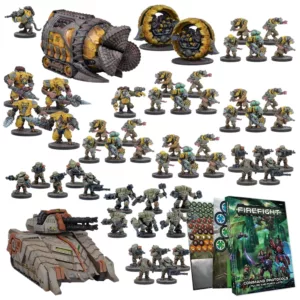 This fantastic starter set boasts over 55 highly detailed Mantic miniatures, including vehicles, rules and force lists, a quick start guide, dice and tokens. This box is a perfect introduction to the Warpath Universe and the immersive, tactical and action-packed tabletop game of Firefight.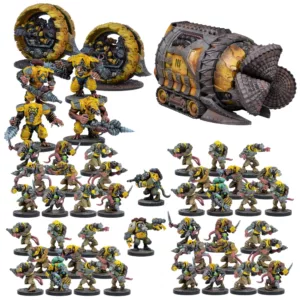 The Veer-myn are the insidious threat that thrives in the underbelly of the galaxy. These mutant rats and their diabolical weaponry are a scourge that is almost impossible to contain. This set is a great way to start your Veer-myn army, or expand an existing force to challenge your opponents and infest the cities and starships of your foes!
Learn more about the game and keep up to date with the latest Firefight news here.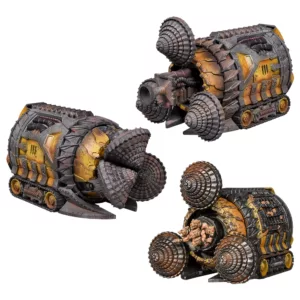 One of the Veer-myn's most powerful mechanical creations is the Tunneller. The Veer-myn are masters of repurposing the machinery of their hosts and mining equipment is frequently put to especially good use. A Tunneller may be capable of digging through kilometres of rock, literally undercutting any defensive perimeter, only to erupt amidst an enemy's positions and disgorge gangs of screeching Night Crawlers. Dismissed as a mere rumour for the longest time, or simply believed to be the mad ravings of shell-shocked weaklings, the existence of Veer-myn Tangles has now been confirmed to be no less than a deadly and disturbing fact. It was only a matter of time before a warped Veer-myn mind decided to fuse both these contraptions into one burrowing horror.
Another major risk to a corporation's progress are the rat-like Veer-myn. The presence of these hideous beasts in the bowels of starships or buried in the sewers of vast cities often remains hidden until the rats erupt in a flurry of countless fur, teeth and claws that wash over the planet like a tsunami.