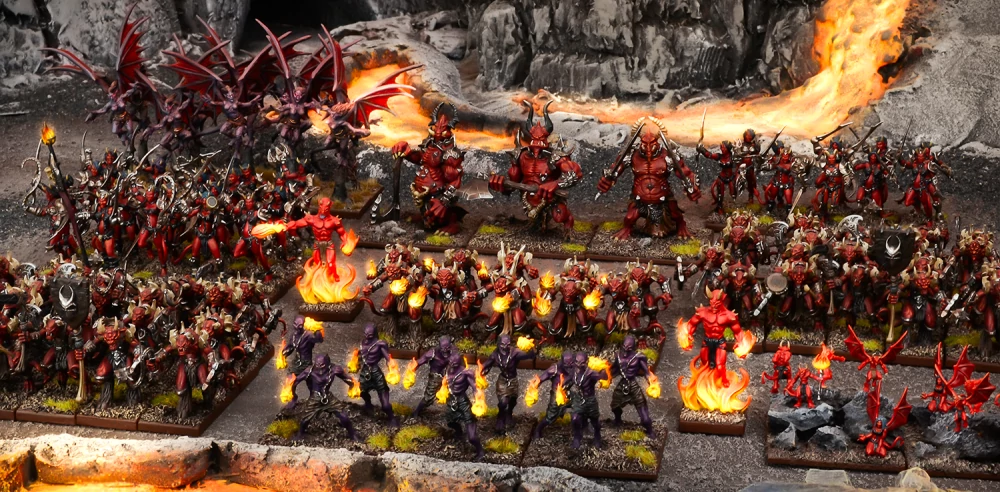 Kings of War Factions: Forces of the Abyss products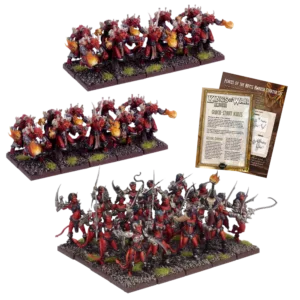 Although rare, the incursions of the Abyss' armies into the mortal world are a very real threat. These rageful demons will cut a swathe of destruction through any civilised realm, burning everything to ash with their hellfire. These invasions are only ever stopped at great cost to the defenders.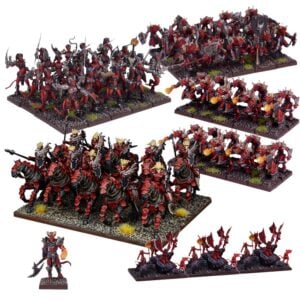 The Abyss is a strange other-realm, populated by wicked creatures locked in an eternal battle with each other. Whenever they are directed to fight the outside world, it is a time of woe for all civilised races, for the Abyssals recognise no allies.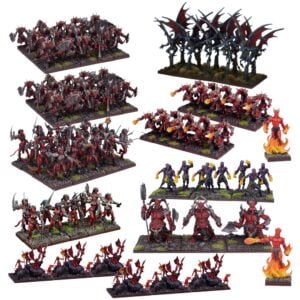 Mass incursions of the forces of the Abyss are thankfully rare, for when they do happen, the suffering is terrible. Pouring forth in waves of demonic creatures on foot and in the air, an Abyssal horde may only ever be stopped at great cost and after much bloodshed.
When the constellations are in alignment and the power of the Wicked Ones waxes strong, their infernal legions march forth. Cackling, spiteful devils march alongside muscled behemoths. They are the Forces of the Abyss and the world screams in their wake.