Kings of War Factions: Orcs products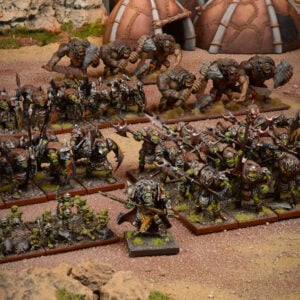 Orcs live for war in a quite literal sense, having been bred for that very purpose by the machinations of an evil god. Over the centuries, they have developed neither culture nor civilisation, busy as they are locked in eternal battle with anything in reach, including each other.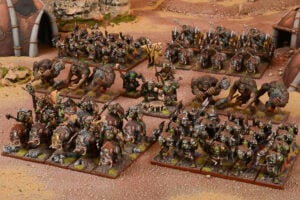 Orcs thankfully spend so much time fighting each other that they rarely gather in enough force to truly threaten the civilised races of the world. When such a gathering does occur though, it is nigh unstoppable.
Orcs are brutish, evil beings, created for war. They delight in destruction. All their essence is bent towards violence, mind and body. They despise beauty and goodness, finding their very presence insufferable, and do all they can to burn what is right in the world to ash.