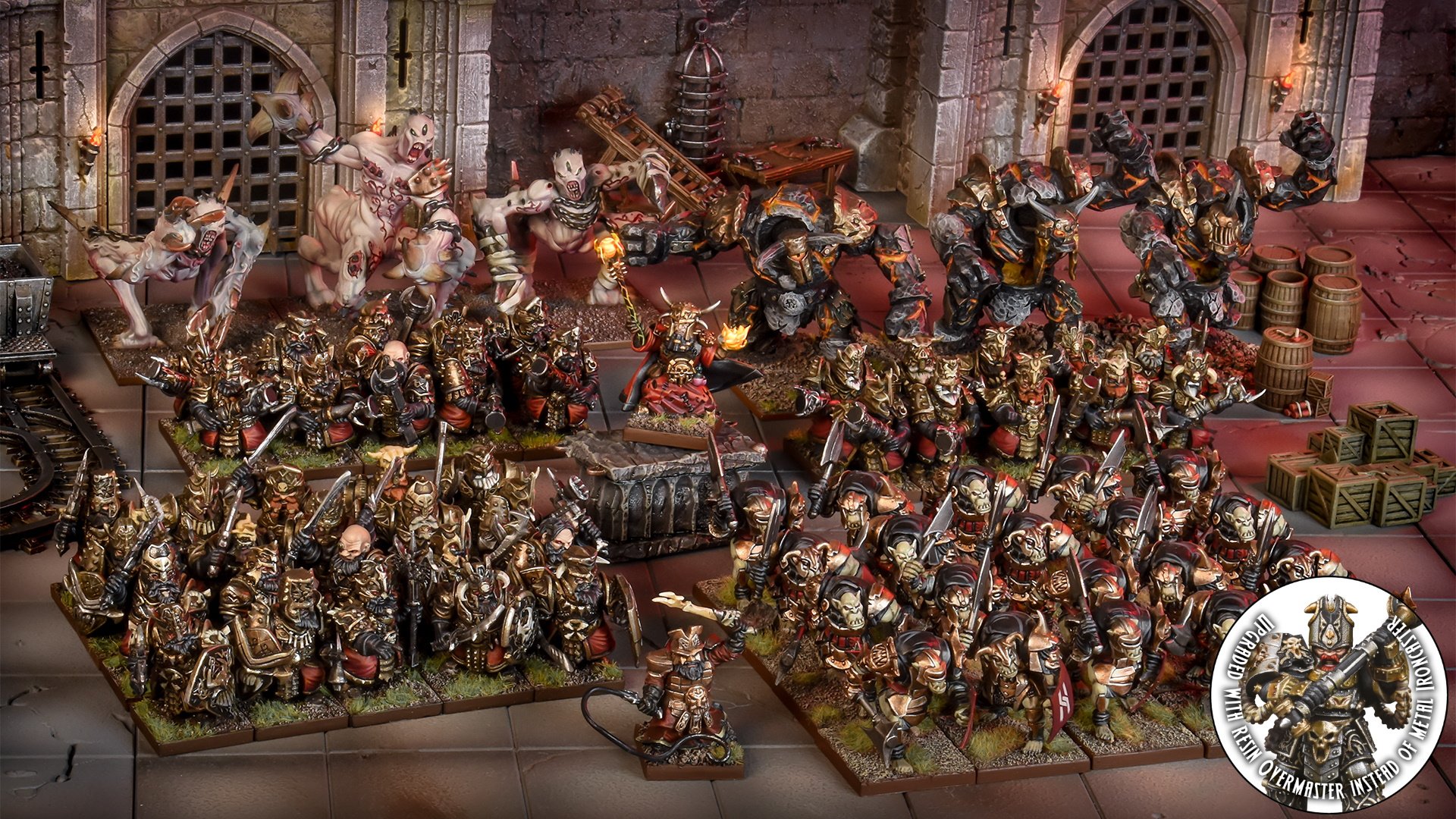 Kings of War Factions: Abyssal Dwarf products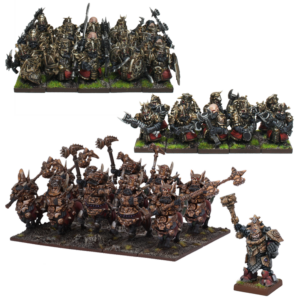 Although they aren't numerous, the legions of the Abyssal Dwarfs are as disciplined and effective as any other fighting force. With arms and armour comparable to their more noble kin, reinforced by the enchantments of the Iron-Casters, they are tough foes to face on the battlefield.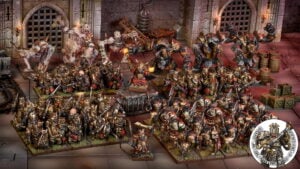 When the hordes of Tragar march forth, the world trembles before them. The ground shudders under the march of thousands of slaves, mutants and soldiers, the air shivers with the sounds of arcane weaponry and dark sorcery, and the screams of their victims echo into the smoke-filled air as they are dragged away to servitude and torture.
Due to stock issues the Metal Ironcaster has been replaced with a Resin Overmaster.
The Abyssal Dwarfs are Twisted and Evil parodies of their nobler counterparts. They use slaves to bolster their numbers and dark war machines to rain fire and destruction upon their enemies