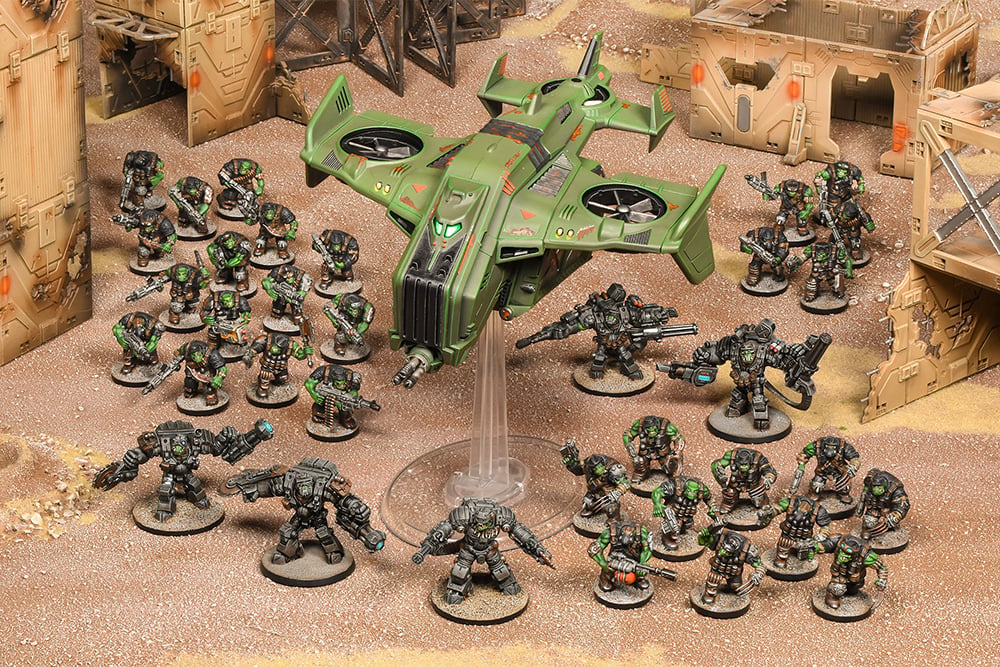 Firefight Factions: Marauders products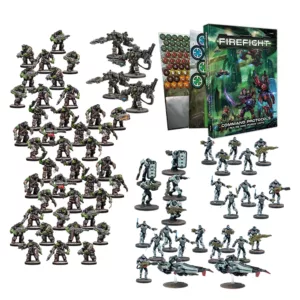 This fantastic starter set boasts over 70 highly detailed Mantic miniatures, rules and force lists, a quick start guide, dice and tokens. This box is a perfect introduction to the Warpath Universe and the immersive, tactical and action-packed tabletop game of Firefight.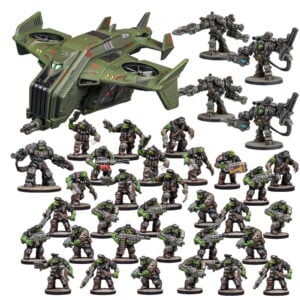 A mix of species from the same sector of space, the Marauders are a motley crew of hardened fighters that, when organised well, are more than a match for most opponents, both in terms of muscle and also tactical know-how. This set is a great way to start your Marauder army, or expand an existing force to challenge your opponents and take your rightful place in the galaxy!
Learn more about the game and keep up to date with the latest Firefight news here.
The Marauders – a collective of varied green-skinned creatures – revel in the opportunity to prove their military prowess and exact revenge for their near-extinction at the hands of the GCPS during the Mandrake Rebellion.