What is Armada?
Take to the high seas of Pannithor, where you'll captain your fantasy fleets to victory in epic naval battles.
2 - Player Starter Set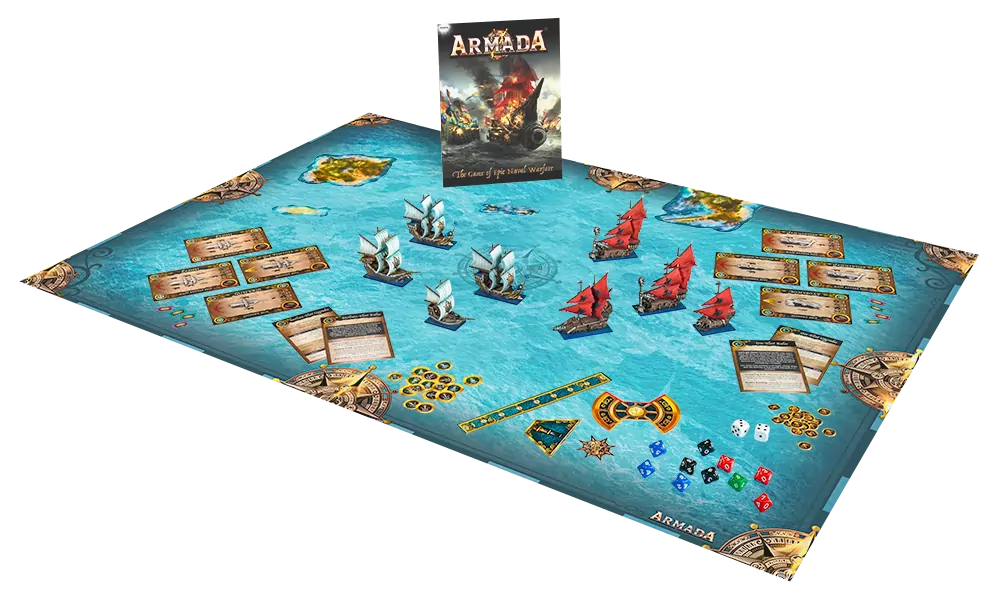 Assemble the Fleet!
Armada is an exciting strategy game for two players, putting spectacular sea battles on your tabletop. Games are played using beautiful Mantic miniatures to represent opposing naval forces in the rich and ever-growing fantasy world of Pannithor.
Get Started Now
Begin your voyage with one of our starter kits, and start playing on a small scale. Later on you can add a booster fleet, extra large ships, fliers and magic to spice up your games!
BUY NOW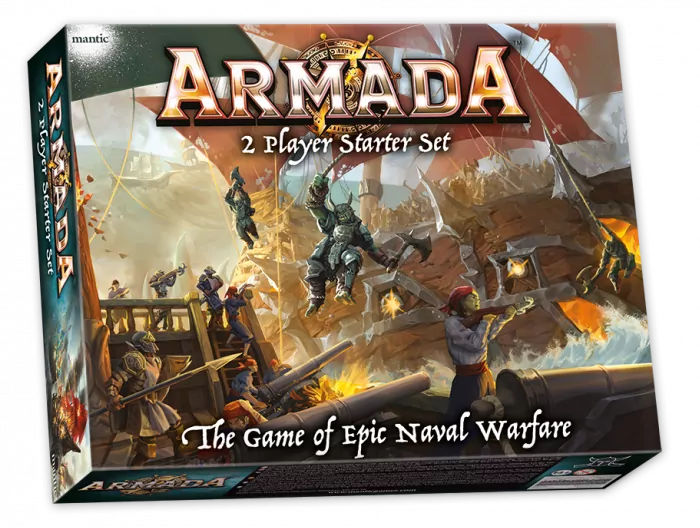 The Mantic Companion
Create your Mantic Companion account today, and start browsing the incredible free rules, fully featured fleet builder and more.
When you're ready, search for events to enter the official Mantic Rankings and gain the chance for exclusive participation prizes!
Create an Account
The Navies of Pannithor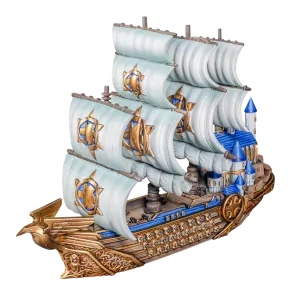 Basileans
Basilea possesses arguably the best human navy in Pannithor, with sculpted golden prows proclaiming their devotion the Shining Ones.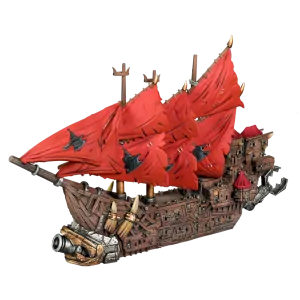 Orcs
When orcs first gazed out across the sea and saw warring fleets ablaze amid the roar of cannons, they developed a sudden and intense interest in shipbuilding.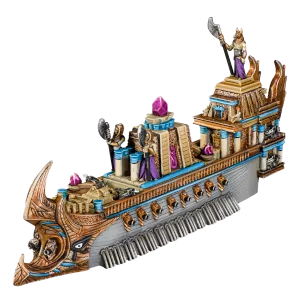 Empire of Dust
Raised from the depths by bale-eyed High Priests, the great war-barges of the Ahmunite Empire serve their unloving masters once more.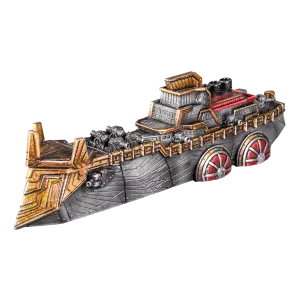 Dwarfs
Dwarf ironclads are wrought with meticulous precision, powered by steam, and bristling with the most accurate cannon on the high seas.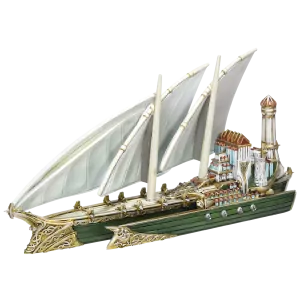 Elves
The elves first sought mastery of the ocean not for power, but for knowledge. And yet war, it seemed, was never far away.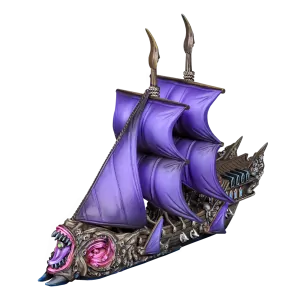 Twilight Kin
The Twilight Kin are the tyrants of the Infant Sea – the terror in the night whose name old seadogs barely dare whisper.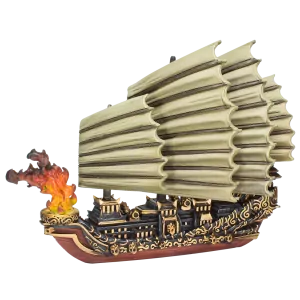 Salamanders
The Salamanders possess a small but elite navy, their well-drilled crews spawned with a natural instinct for sailing and nautical strategy in their fiery blood.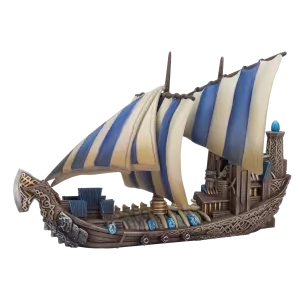 Nothern Alliance & Varangur
In the far north of Pannithor, clans gather under opposing banners. While their crews are very different, the longships of both are equally feared.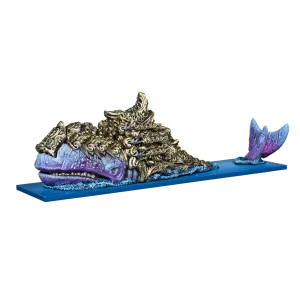 Trident Realm
In the eyes of the Neriticans, all ships that traverse the seas of Pannithor are trespassers, who reach port safely only because the Trident Realm permits it.
Seas Aflame
Take your games of Armada to the next level! With ten new scenarios, rules for fliers and fortifications as well as a full campaign system, the book also expands on the naval background in the world of Pannithor and introduces the next wave of fleets to be released for the Armada game.
BUY SEAS AFLAME NOW