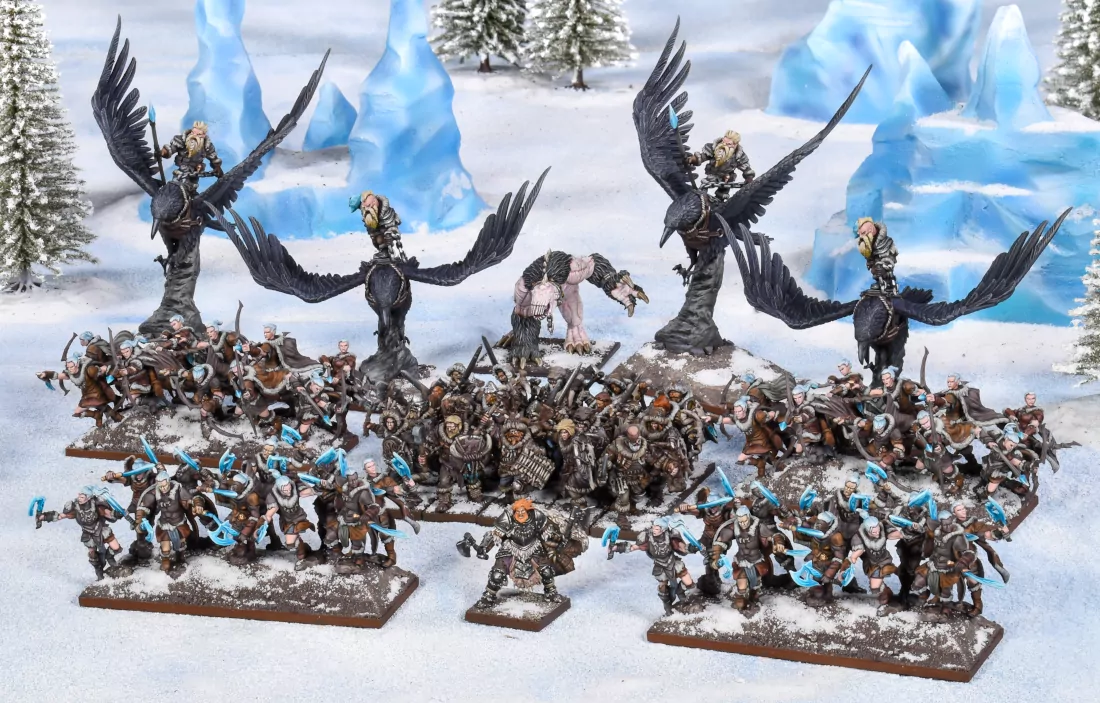 Kings of War Factions: Northern Alliance products
Despite their rougher appearance, the elves known as Ice Kin are every bit as graceful and swift as those of other kindreds. With sharp blades and sharper senses they fight to protect their newfound home, their winter attire doing little to stymie their elven celerity.
Many refugees from the Free Dwarf Clans have travelled north of late. Under threat of invasion and unwilling to join the Imperial Dwarfs, these outcasts are drawn to Chill, braving the harsh frozen wastes to reach sanctuary.
This fantastic Ambush starter set is the perfect way to begin your Kings of War adventure!
The forces of Talannar's alliance are hardy, veteran warriors with years of experience surviving and fighting in the harshest of conditions. Life isn't fair, so deal with it – a common saying amongst the northern tribes that make up the bulk of the troops at Talannar's disposal.
The humans of the Northern Alliance come mostly from the northern clans who have sworn allegiance to Talannar, but they can come from many disparate lands. Of these, some are remnants of eastern tribes desolated by Varangur raids.
Others are refugees of wars to the south, or exiles from the numerous Kingdoms of Elves, Dwarfs and more. Whatever their heritage, each has found a home as part of the Alliance and will fight to their last breath to protect it.
The Winterlands are a cold and harsh land. Under the command of Talannar Icekin. The denizens of the Winterlands have banded together to defend their home. A Northern Alliance of Men, Elves and other creatures have been sighted in growing numbers