Armada: Getting Started products
The Armada Two Player Starter Set is the perfect place to start your journey onto the seas of Pannithor. Inside you'll find everything you need for two-players to start their own fleet of courageous Basileans or marauding orcs, along with a rulebook, tokens, ship cards and a paper gaming mat. The fight for the oceans is about to begin!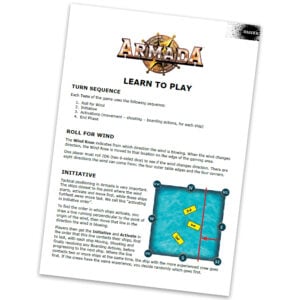 Need a quick reference guide for your games of Armada? This PDF contains the core rules, including initiative, movement, shooting, boarding actions and repairs.