Deadzone Factions: Asterians products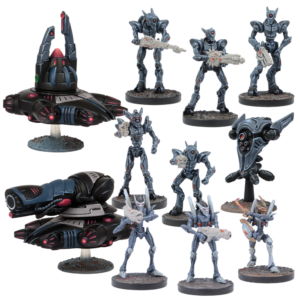 The Asterians venerate the pursuit of universal balance above all else, their very society based around this concept. Their disdain of warfare and violence has led to the development of technology which allows their finest warriors to fight on the battlefield without physical risk, piloting sophisticated remote drones from orbit known as Cyphers which are as nimble and capable as a living being, with the added bonuses of far superior speed, strength and endurance.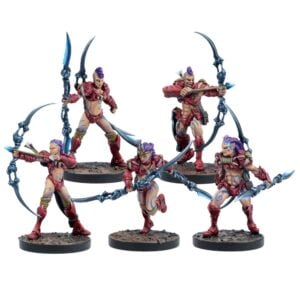 The Kalyshi go to war in traditional warpaint, armed with bows and glaives, but only a fool would mistake them for simple savages – the Kalyshi are no less technologically advanced than any other Asterian.
MGFFA301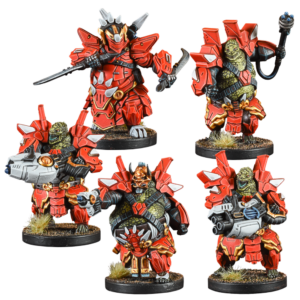 One of the few races to regularly treat and form pacts with the Asterians are the Matsudan. This ancient race of large, lizard-like creatures is thought to be almost as old as the Asterians themselves. They have a culture steeped in tradition and honour, so the actions of the profit-hungry corporations of the GCPS regularly come into conflict with the Matsudan's venerable sense of integrity. To say the Asterians exploit this animosity is perhaps harsh, but they certainly don't discourage it.
Asterian units for Deadzone