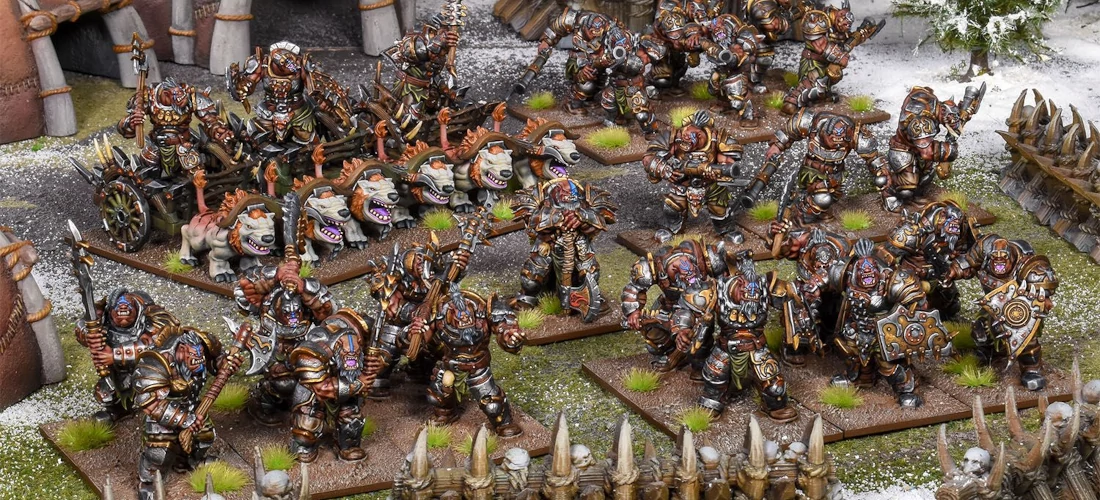 Kings of War Factions: Ogres products
Roaming tribes of Ogre mercenaries and Red Goblins will fight for whoever pays the most (although one can always be outbid). Even without such an incentive, these burly warriors will seek the toughest foes, highest bounties, and most valuable loot to re-arm and prepare themselves for the next battle.
The Ogre Ambush set is a great value way to start your Kings of War Journey.
Ogres are mercenaries, happy to sell their skills to the highest bidder. Huge, powerful creatures that might almost have been purpose-bred for war, few races can match them for sheer belligerent power and endurance, and many a war has been won by the side that hired the most. This set gives you enough Ogres to commence your raiding and pillaging of the world.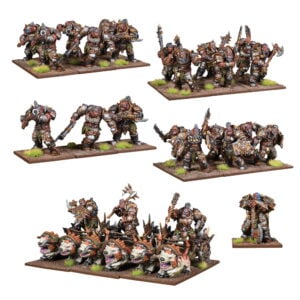 When Ogres unite into large War Parties, it is a rare thing indeed. There is no record of an army ever holding fast against them and scholars debate long into the night as to whether this is because Ogres have so rarely united in force, or because no opposition has ever survived to tell the tale.
Ogre warriors move forwards with unstoppable force, smashing and hacking apart anything standing in their way. Their Boomers and Shooters wreak bloody havoc from afar and their chariots pulp anything stupid enough to stand before them.