Hellboy: Hellboy: The Roleplaying Game products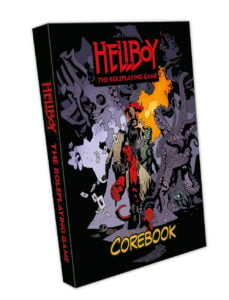 Immerse yourself in the realm of fokelore and the paranormal with Hellboy: The Roleplaying Game. This 5E book contains everything you need to build adventures and explore the world of Mike Mignola's Hellboy. Create your own B.P.R.D agents and take on the forces of evil!
A brand-new Hellboy roleplaying experience, based on the visionary Hellboy graphic novels by Mike Mignola and powered by 5th Edition.