Deadzone: Getting Started products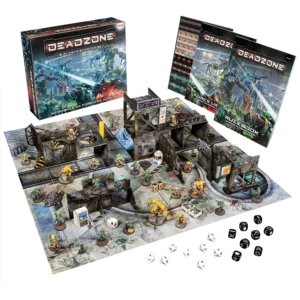 The best sci-fi skirmish game is about to get better. Third Edition takes everything you love about Deadzone and turns it up to an exploding 8.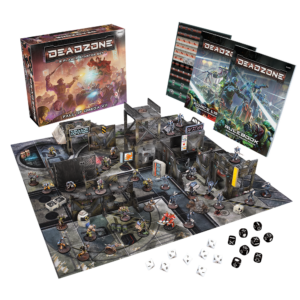 Deadzone is a fast-paced, breathtakingly elegant, and immersive skirmish game for two players.
Located outside of the Enforcers' cordon of the Death Arc, the Omega system was never prepared for the Plague's invasion. The commerce world of Omega VII had inexperienced and rarely deployed private militaries, so after the contamination made landfall, their survival could only be measured in hours. A Deadzone was declared immediately – located near the GCPS' galactic shipping lanes, the Omega system has the potential to become a dangerous beachhead for the Plague to spread through the rest of the GCPS. Fearing the rise of their ancient enemy, the Asterian Clade of the Five Daggers has deployed to occupy the planet. The Plague cannot be allowed to win this war. Omega VII must not fall.
MGDZM113