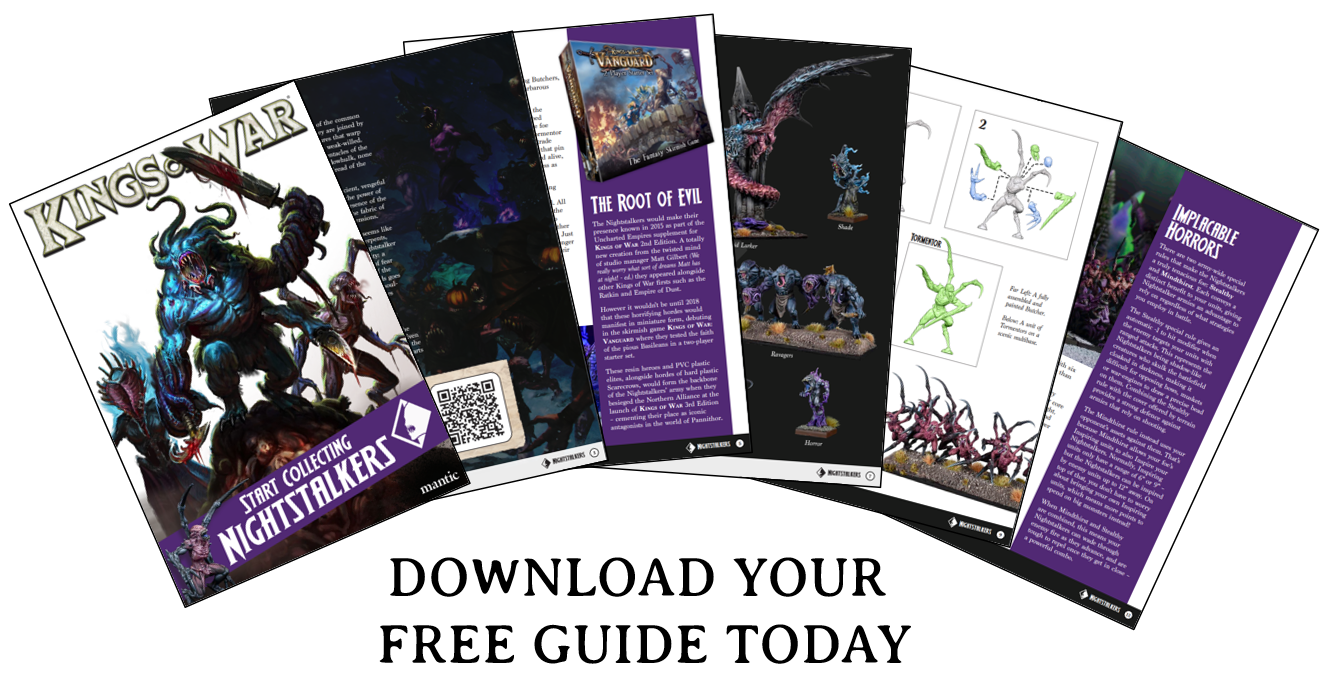 Kings of War Factions: Nightstalkers products
The Nightstalker Ambush Starter Set is the perfect, best value way to start your Nightstalker army with 10 Reapers and 6 Butchers / Ravagers.
They lurk in the cold shadows of the world, and of the mind. The nightstalkers are the fears of mortals come to life. This Ambush starter set is a fantastic place to start building your creepy army of these horrors.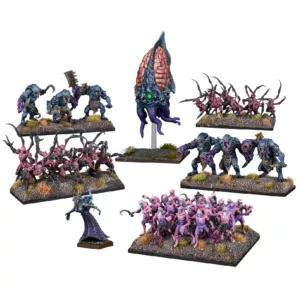 The nightstalkers are the dreams, nightmares, fears, and horrors of mortals made manifest. Although their incursions into our realm are thankfully rare, the devastation caused by such events is absolute on both a physical and emotional level.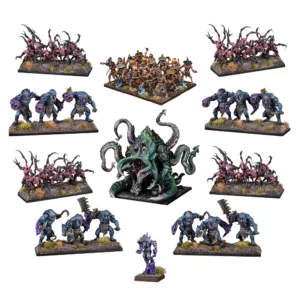 When the power of the Abyss waxes strong, large forces of Nightstalkers tear their way into reality. Mewling, skittering hordes advance, led by ancient cyclopean beings from the darkest depths of existence. Survivors of such attacks are rare and all who do escape lose their minds and souls forever.
The Nightstalkers are more than mere ghosts: they are the stories by which parents scare their children abed. They are the monsters that dwell in the darkest forests, who demand sacrifice from superstitious villagers. They are the darkest dreams and ill omens made manifest.