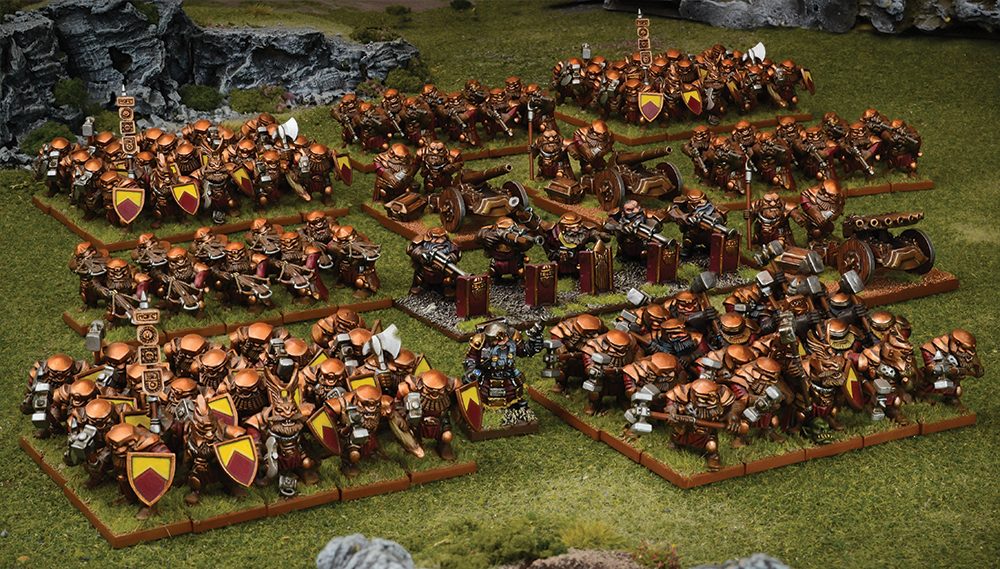 Kings of War Factions: Dwarfs products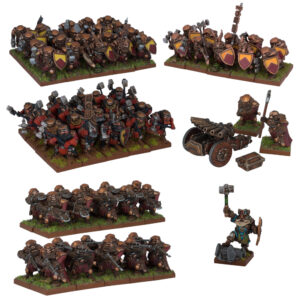 Short in stature but as unyielding as the mountains themselves, the Dwarfs are a proud and noble people who attach a great deal of importance to heritage and custom. It is a naïve opponent indeed who does not acknowledge the Dwarf talents for war.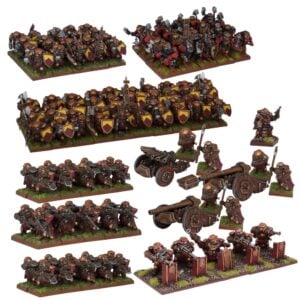 When a Dwarf Hold goes to war, there are few who can stand against it. Huge artillery pieces and legions of sharpshooters whittle away at the foe from range, before ranks of doughty warriors and frenzied berserkers fall on the remainder and smash them apart. When the Dwarfs go to war, they do so to win.
Ironclad dwarfen warriors march in unison like a well-oiled machine, while mad dwarfen warsmiths lead iron monstrosities that belch fire and spew iron from their maws.