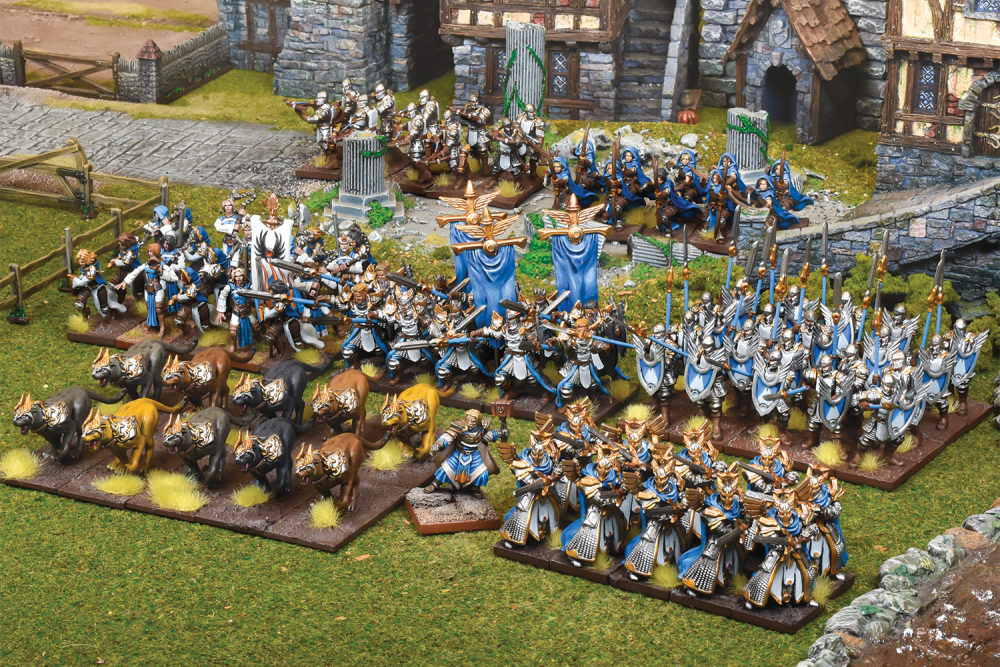 Kings of War Factions: Basilean products
The pious warriors of Basilea march to war with the power of the gods at their backs. Angelic Elohi soar
high above the battlefield, while the warrior-monks
of the Paladins use their divine magic to heal the wounded and smite the wicked.
Contents: 30 Hard Plastic Men-At-Arms/
Crossbowmen 3 PVC Plastic Elohi, 10 PVC Plastic
Paladin Foot Guard, 5 PVC Plastic Paladin Knights,
and 1 Resin Dictator. Supplied unassembled and
unpainted.
Basilea's wealth means that its footsoldiers march to war clad in the finest plate and bearing the very best weapons that money can buy. Vast armies of them march to protect its borders. Bolstered by the elite religious warriors of the paladins on foot and atop mighty warhorses, and the fanatical sisterhood
The forces of Basilea march to war in the service of the Shining Ones. Basilea is a kingdom where time has stood still, where the glories of the elder days might still be found.