Escalation Book and Card Bundle
Earn 3,000 Reward Points
€30.00
Out of stock
11 users
have this item in wishlist
MGWEDZ004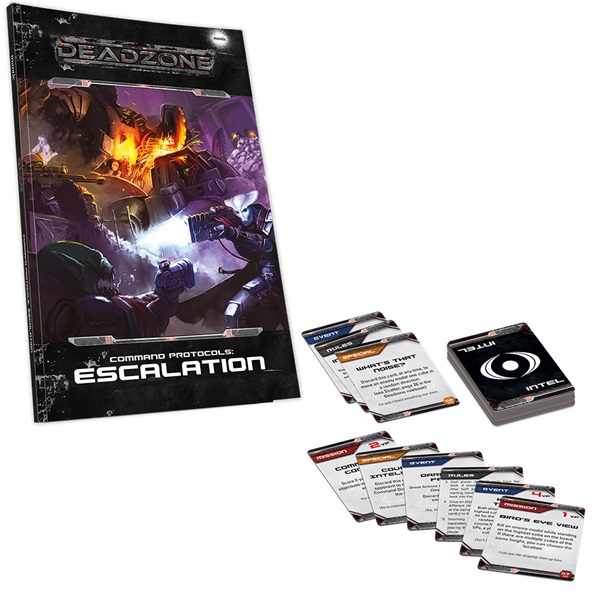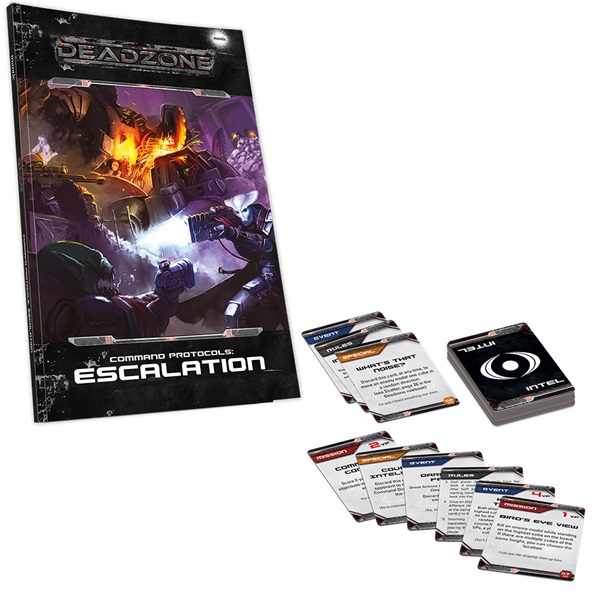 Get everything you need to upgrade your Deadzone experience. Command Protocols: Escalation contains new scenarios, new units and updates to all existing factions. Meanwhile, the Incoming Intel deck offers an entirely new way to play.
COMMAND PROTOCOLS: ESCALATION
In this new 120-page supplement, players will find rules for adding ruthless mercenaries to their games and an entirely new mercenary-based faction.
Rebs get a boost to their cause with new fighters, while the insidious Veer-myn gain the support of the technologically advanced Volt Chasers.
Plus, all existing faction lists are reprinted with the latest points and errata. What's more, you'll also find new multi-mat based scenarios and rules for adding interactive scenery to your battles.
INCOMING INTEL DECK
The Incoming Intel Deck is a different way to play Deadzone. Inside you'll find missions that change on the fly or special events that can be triggered during play.
For each mission successfully completed, you'll earn bonus Victory Points that are added to the standard VPs achieved during the course of the mission. Although you may lose the core objectives, you can still win the overall battle by completing the most Incoming Intel objectives.
Contains 66 playing card-sized Incoming Intel Cards.