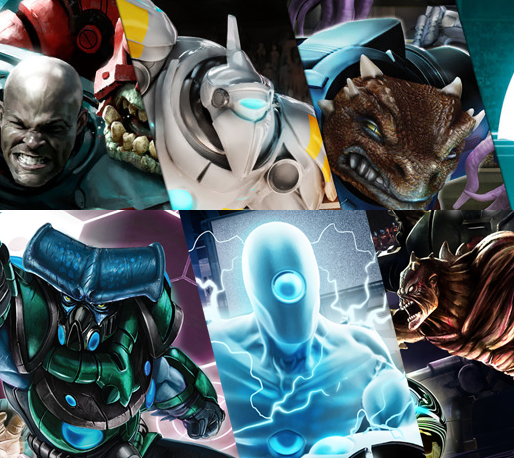 Complete DreadBall V1 Collection Digital
Earn 499 Reward Points
£4.99
1 user
has this item in wishlist
MGDG093
The DreadBall Compendiums are a great way to save money and get access to exclusive content.
The Complete DreadBall Compendium features everything you need to play the Futuristic Sports Game in one place. It contains the main DreadBall rulebook, plus the Season 2-6 expansions and the new Galactic Tour Series, brought together into a single master volume.
All the books have been digitally re-engineered to create the richest digital experience and will be updated automatically in the future, and is available for reading on any device.
How do you exceed the spectacle of DreadBall Ultimate? That was the question that the DGB asked themselves ahead of the new season of DreadBall, and it turned out that there wasn't any one answer, so they decided to include them all! New teams, new MVPs, new coaching staff and a whole new set of rules mean that this isn't an update – it's a whole new era for the greatest sporting spectacle in the galaxy! While the new guys find their feet on the neodurium, the old guard find that they have to re-evaluate their tactics to take advantage of new rules and rewards that fundamentally alter the flow of the game. Coaching assistants can make or break a game, and there's always the possibility of a fan or two getting more directly involved in proceedings. The message to every player in the league is clear – go big or go home!
Please note this is for the first edition of the game and will not be useable with the 2nd edition.