A Storm in the Shires 2-Player Starter Set
Earn 8,500 Reward Points
£85.00
25 users
have this item in wishlist
MGKWM115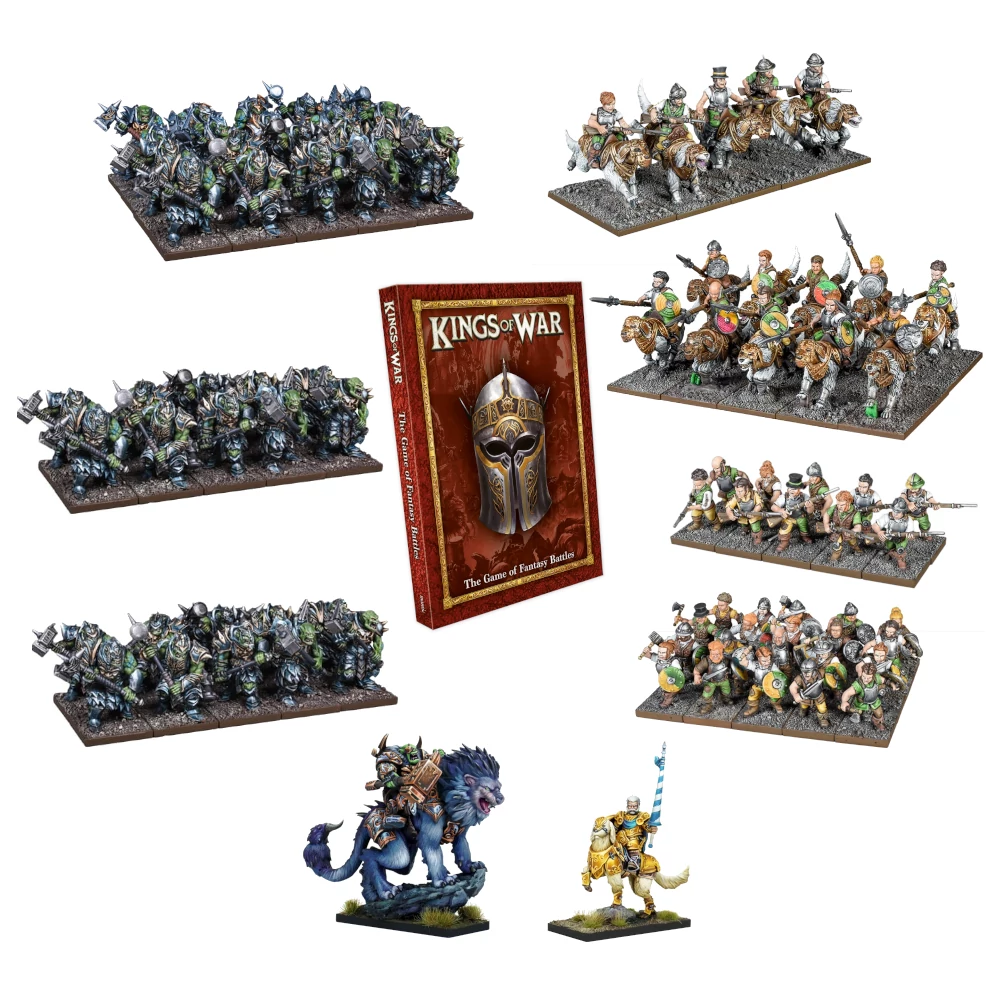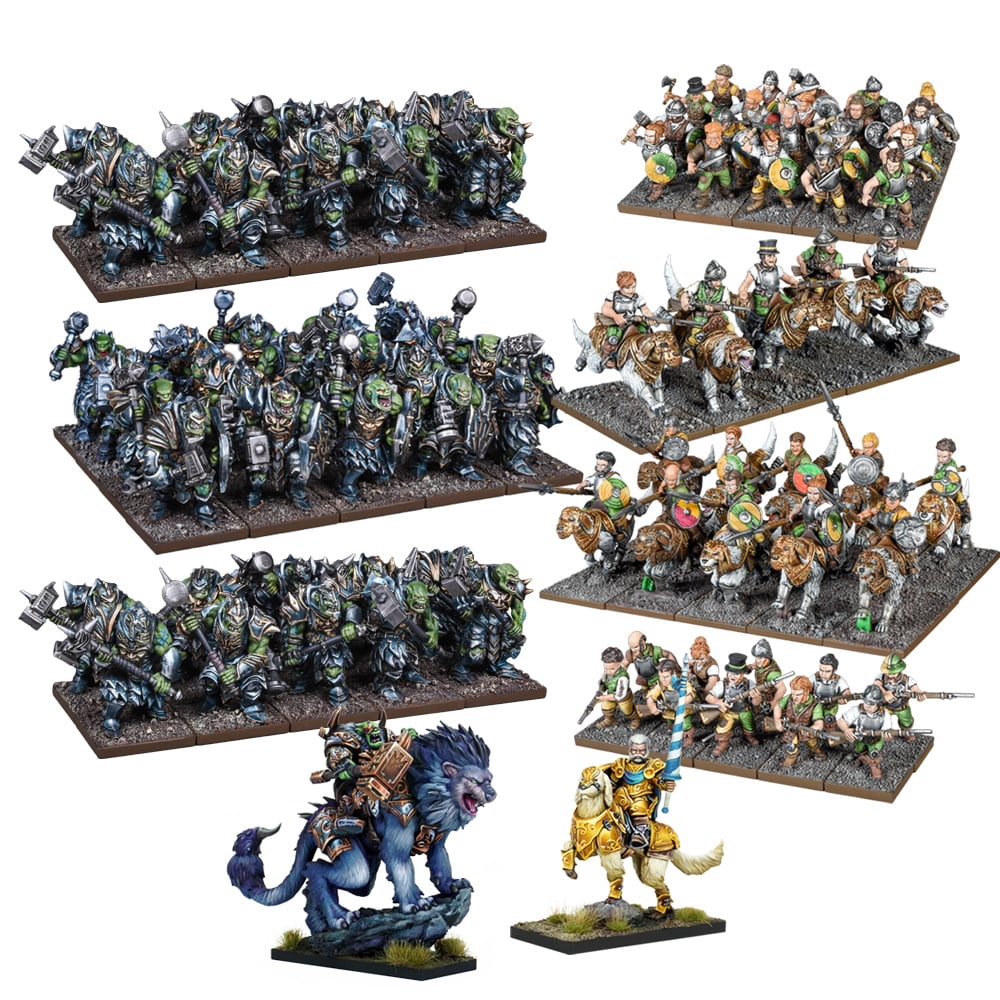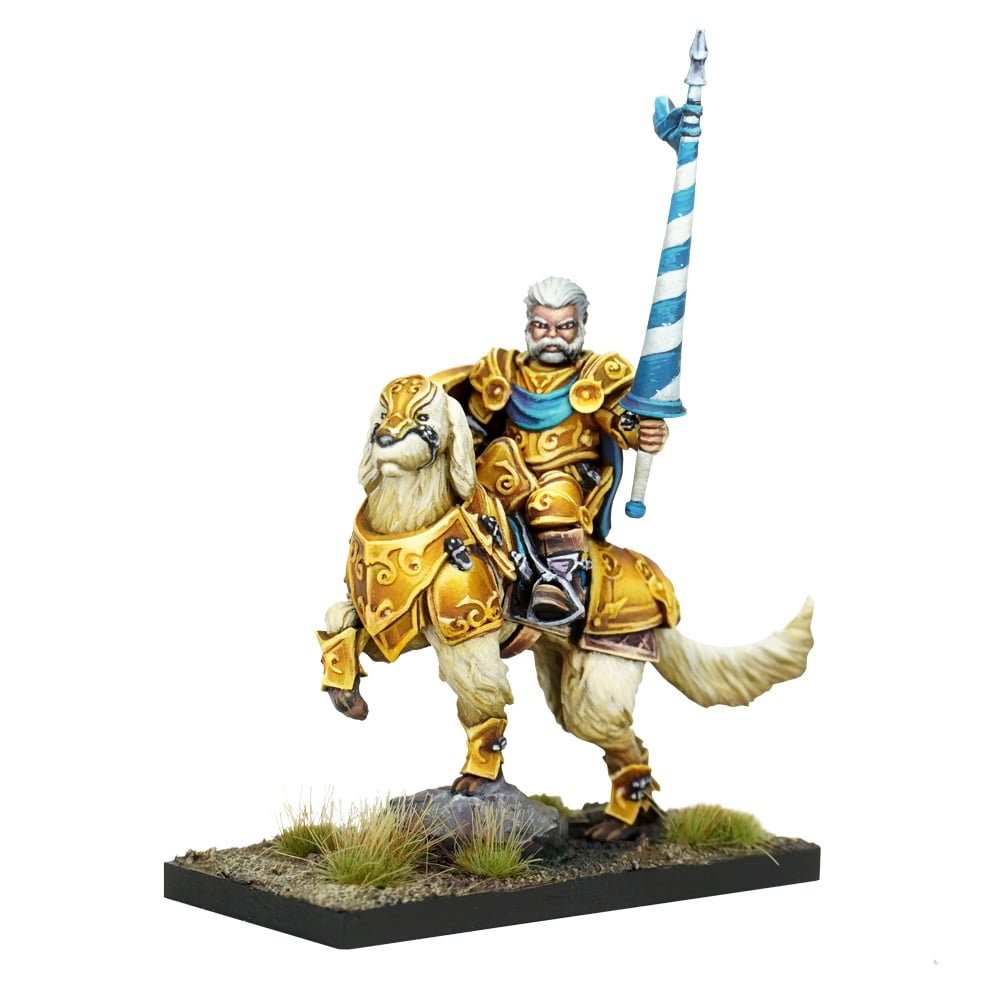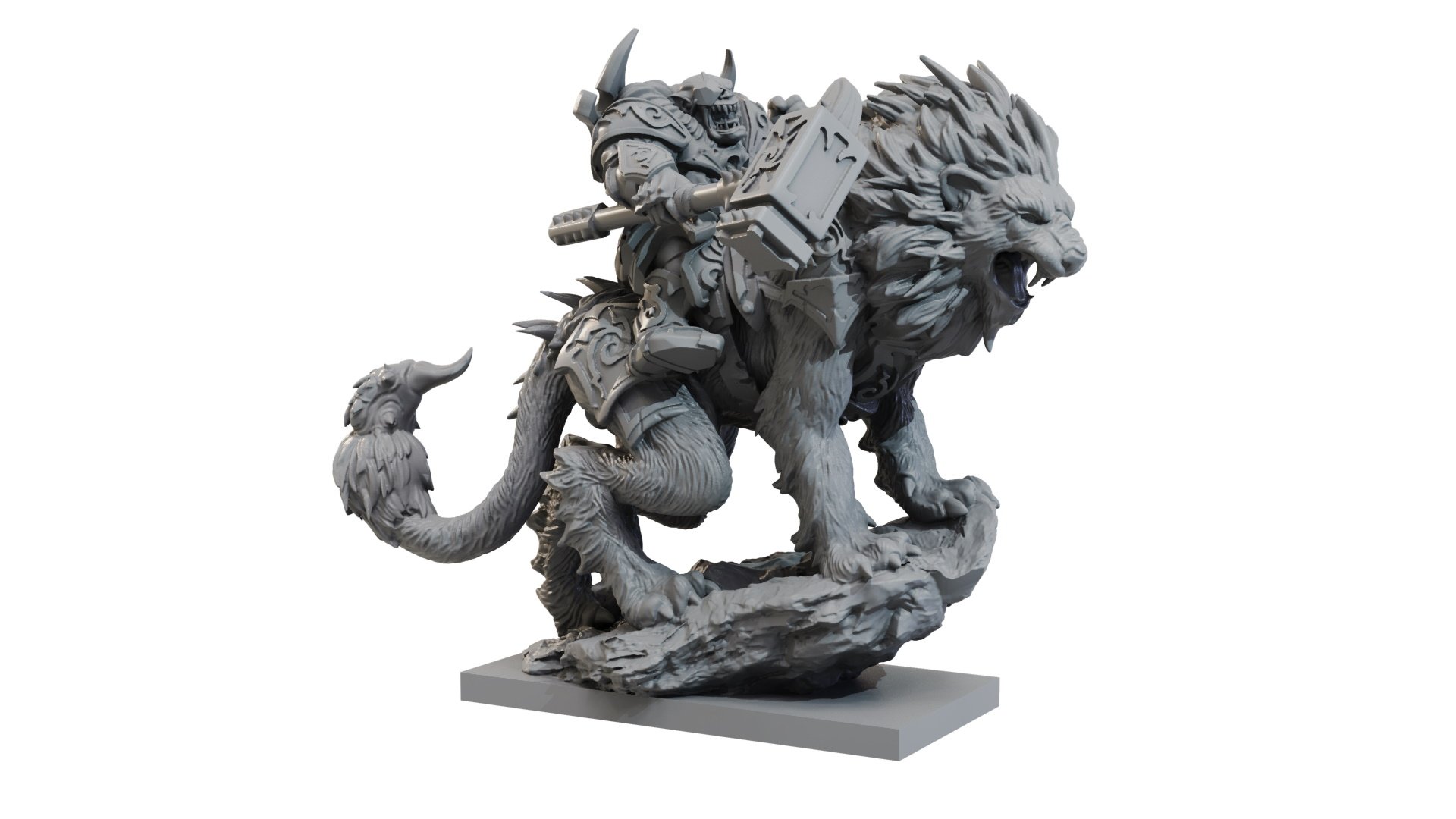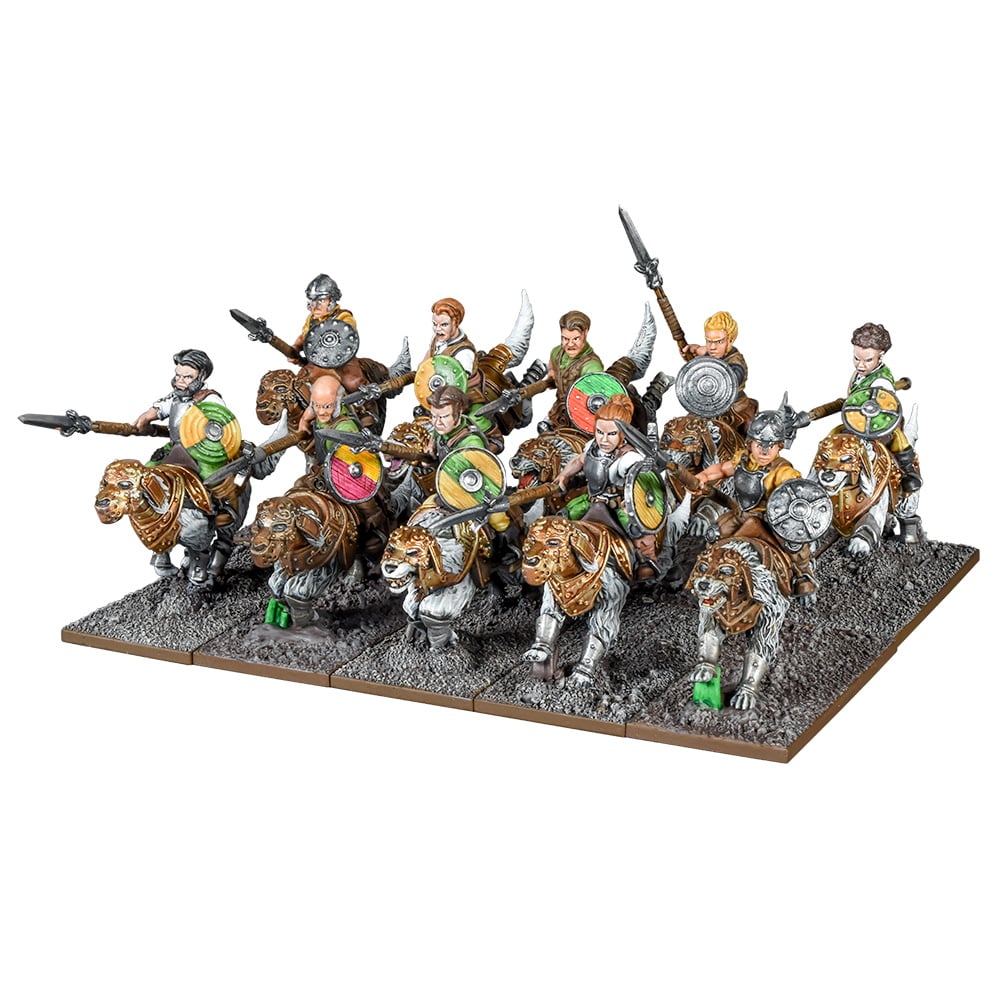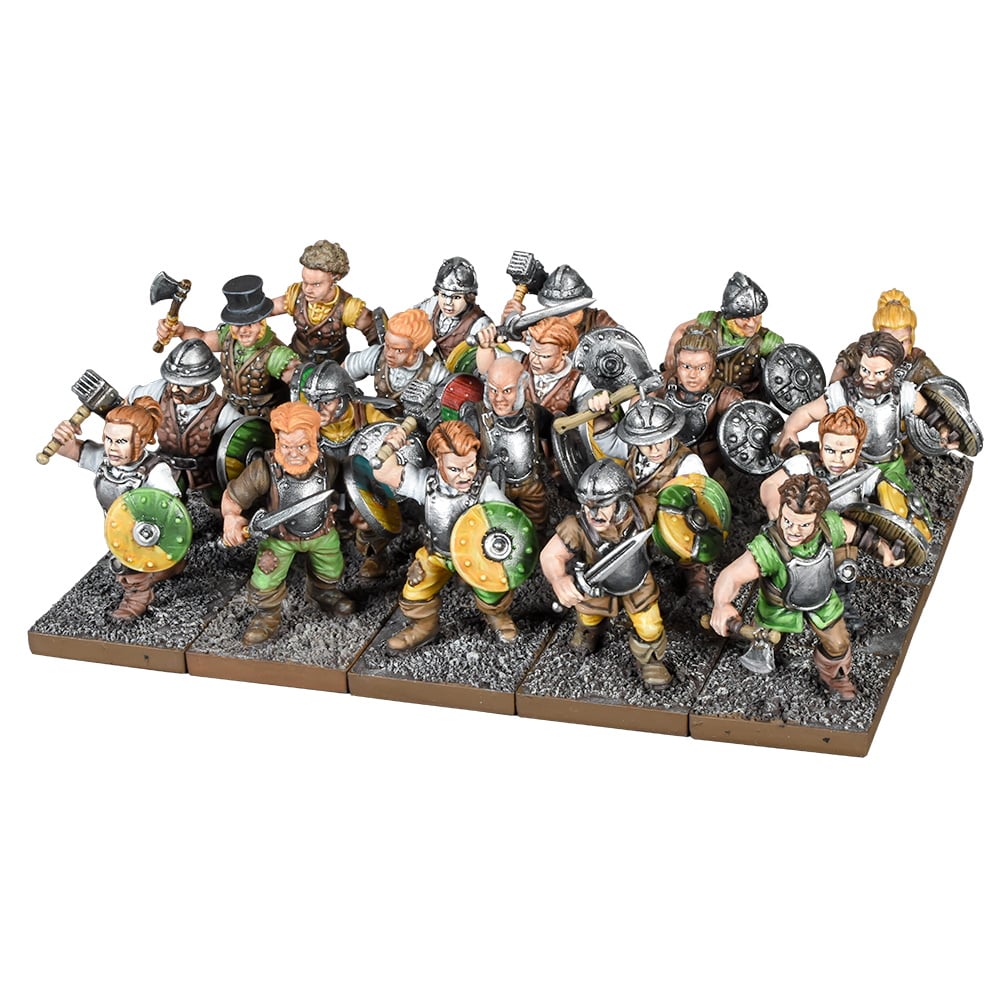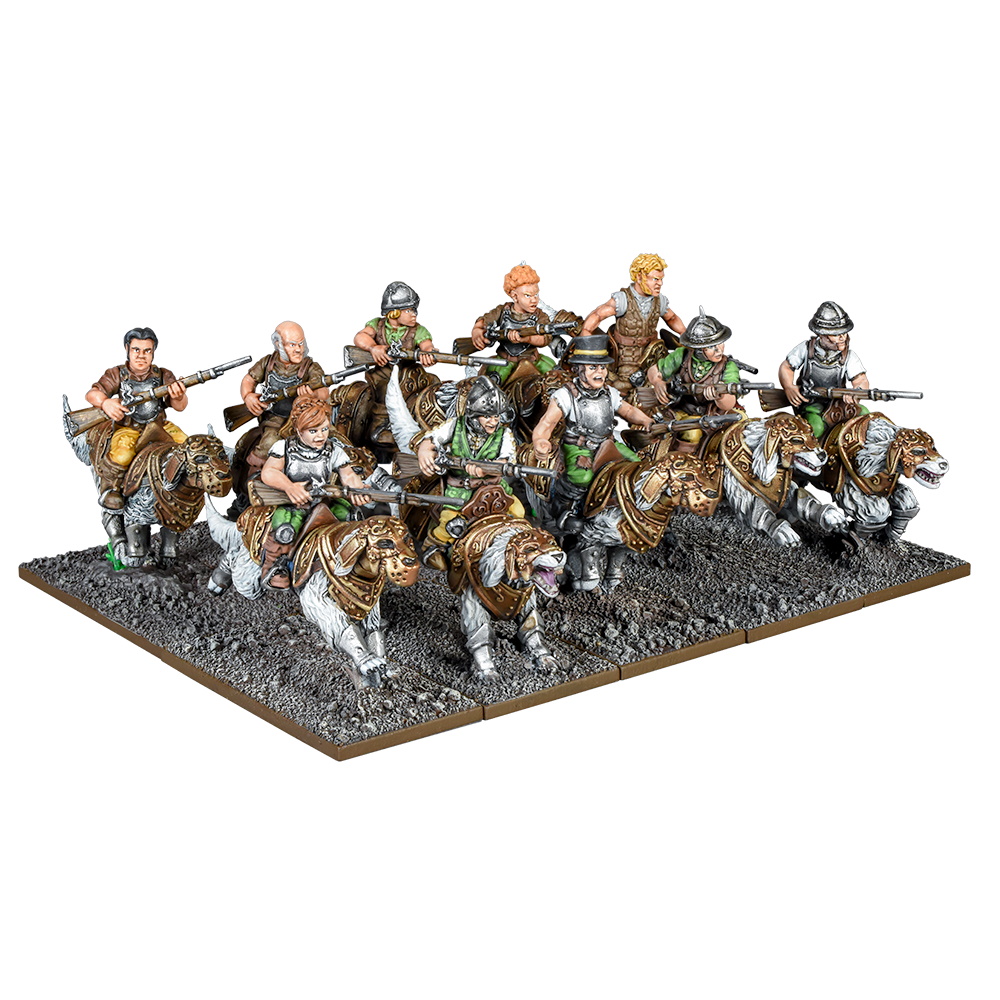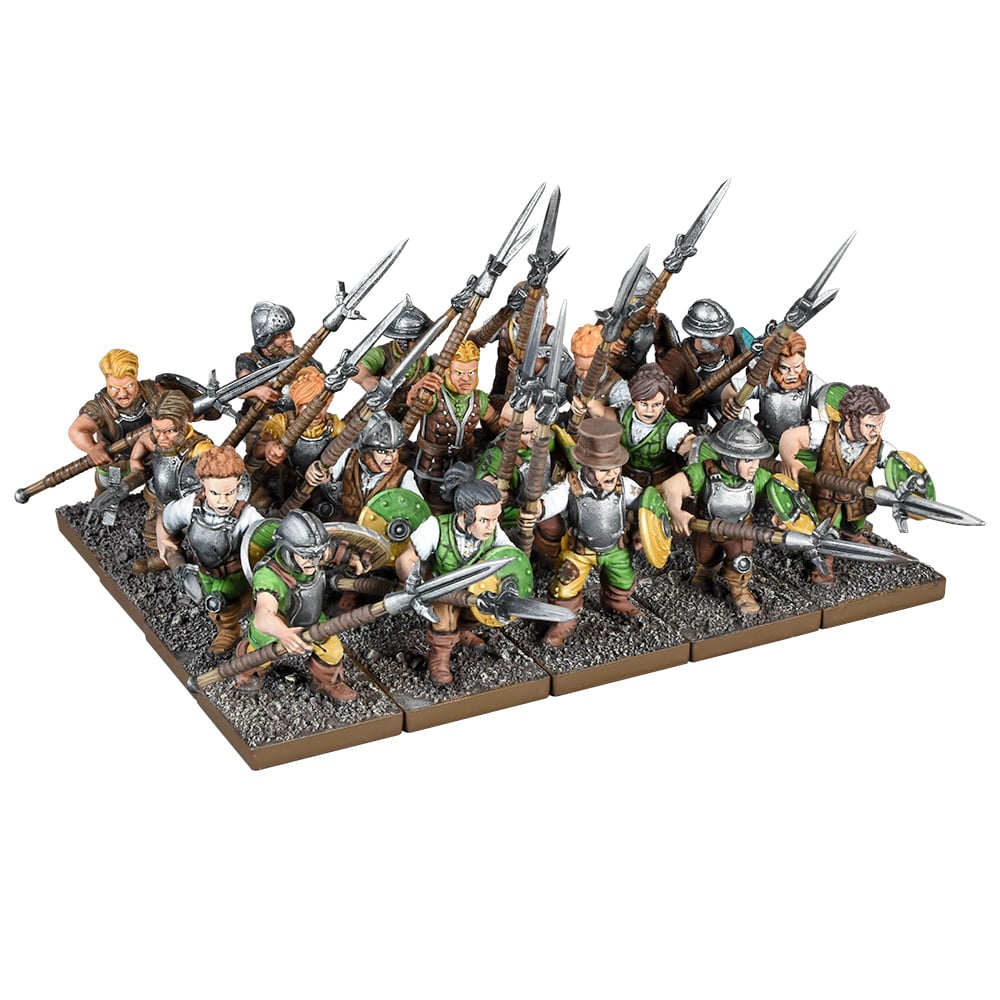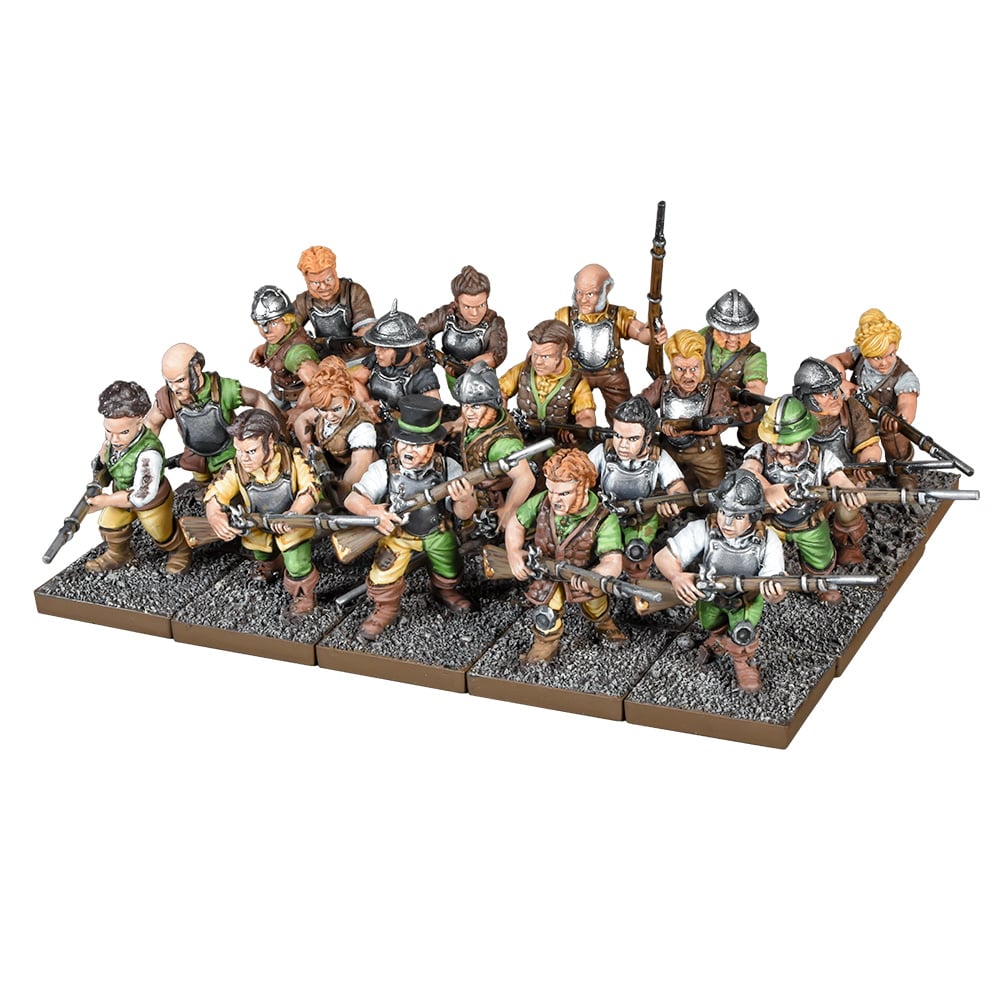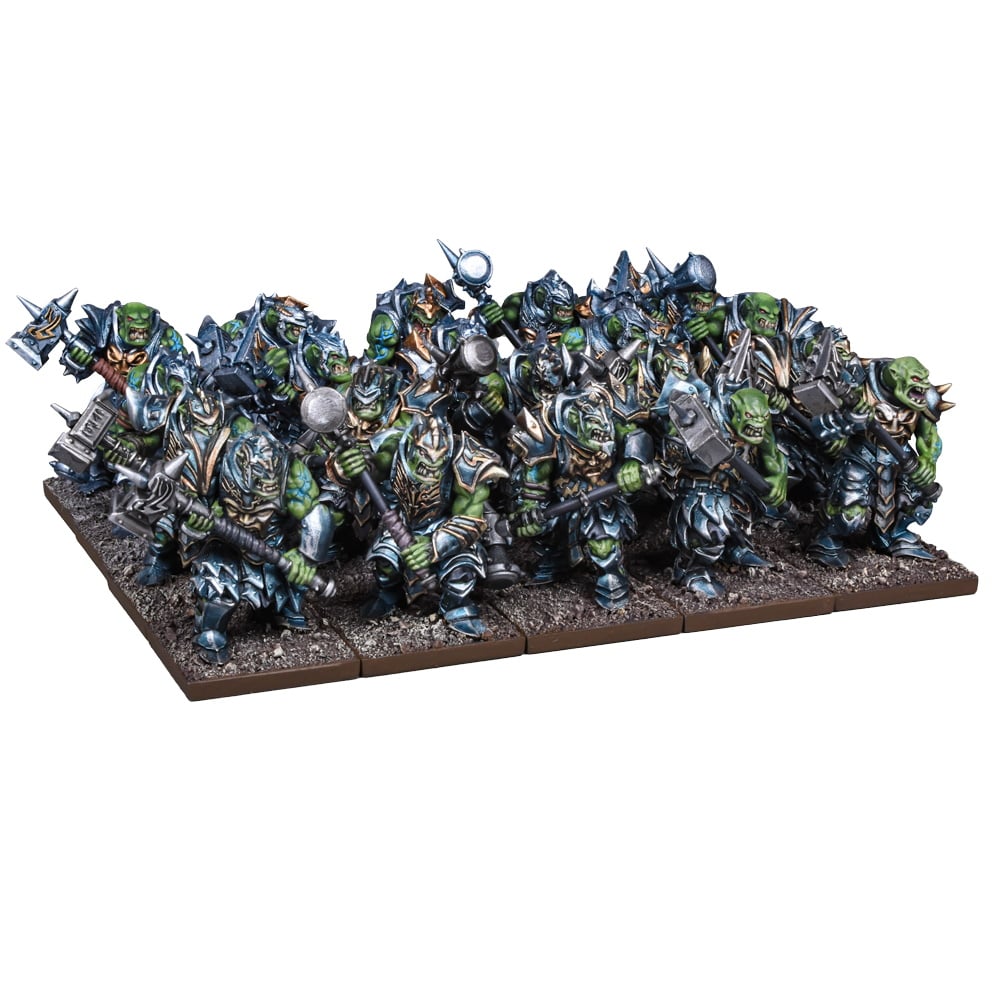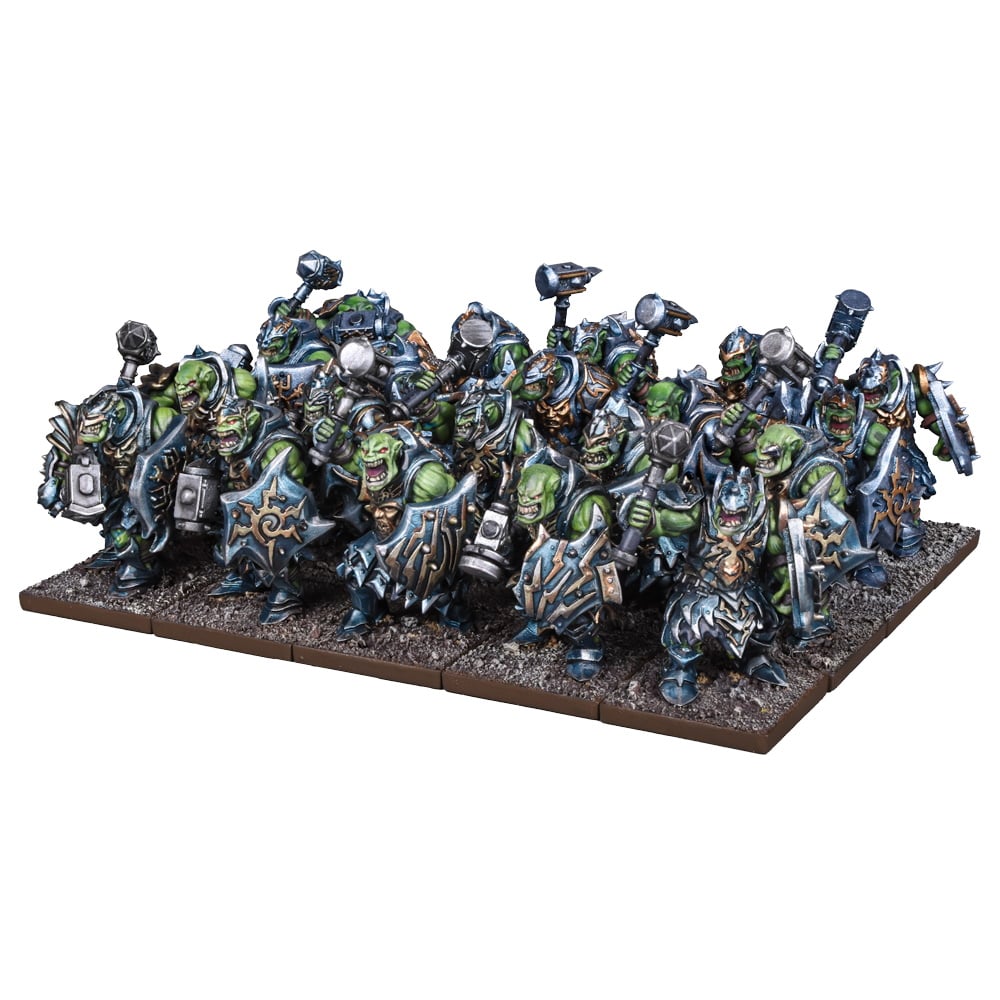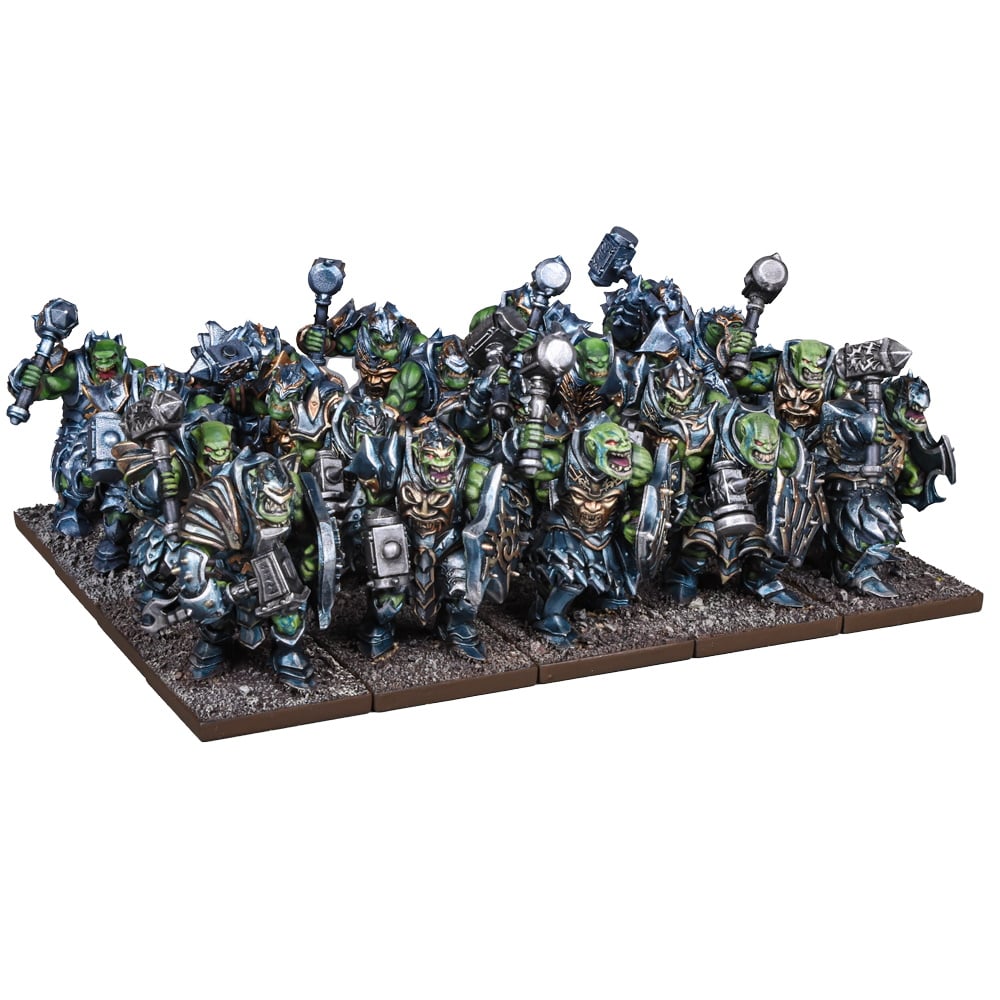 The Mantic Companion
We've moved all our free rules to the Mantic Companion - reference living rulebooks, summon forces in our list builders, browse events and more!
Go to the Companion
This fantastic starter set introduces the brave and stubborn halflings defending their peaceful Shires from the brutal and marauding Riftforged Orcs. With 87 Mantic miniatures, a painting guide and all the rules needed to play, this is a great place for players to begin their Kings of War journey in the fantasy world of Pannithor.
Kings of War is a mass-battle fantasy wargame set in the world of Pannithor. Rank upon rank of soldiers marches into bloody combat, while winged demons battle fiery dragons overhead. From launching devastating bombardments of artillery, to tactically out-flanking your opponent's forces, Kings of War is a game of exciting, expansive fantasy battles.
This starter set contains two great starter armies for Kings of War; the stout Halflings and the Twisted Riftforged Orcs; a book with the full game rules and complete army lists for 14 different factions, plus a getting started booklet to help you with your first games.
Contents:
1x Resin Stormbringer on Manticore
4x Riftforged Orc Infantry Sprue (enough for 40 Riftforged Orcs)
1x Resin Muster Captain on Aralez
3x Halflings Sprue (enough for 30 Halflings and 15 Halfling Cavalry)
30x 20x20mm Bases
40x 25x25mm Bases
17x 25x50mm Cavalry Bases
1x Kings of War Gamer's Edition rulebook
1x A5 Storm in the Shires Book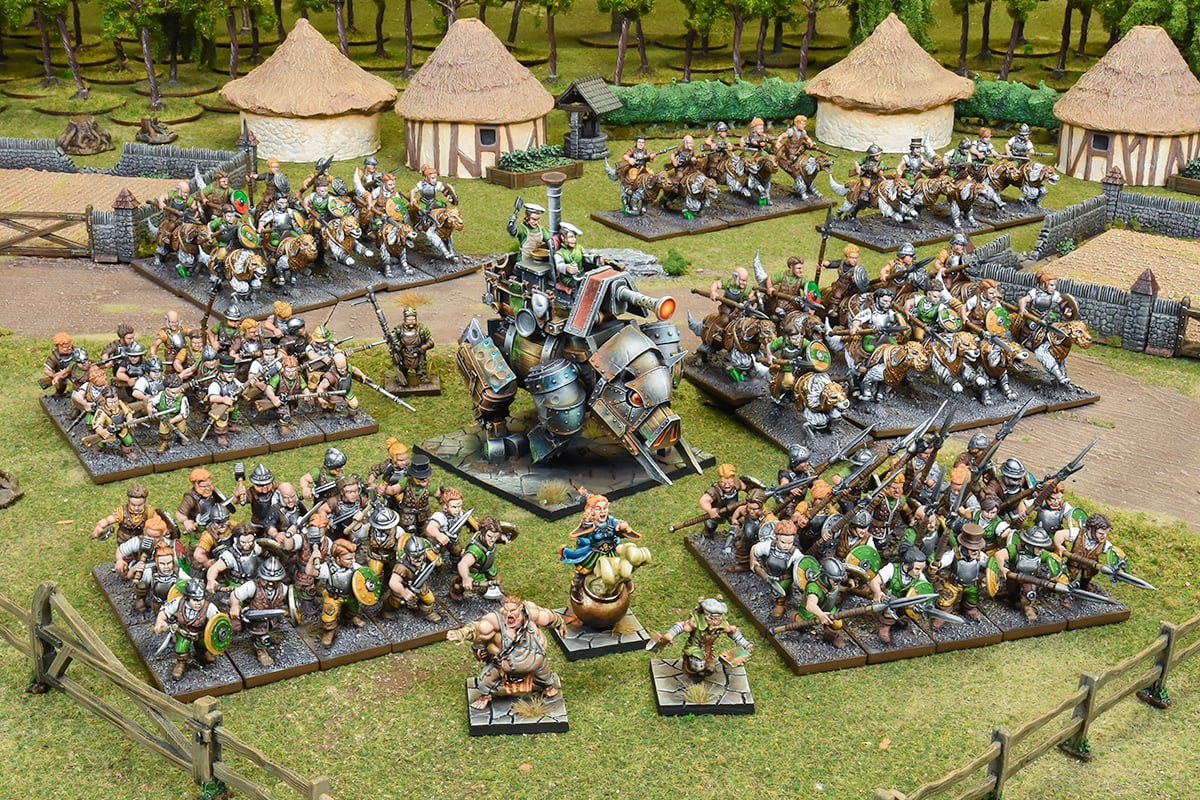 The Halflings
While the halflings do love the pleasures of life, they are willing to go to great lengths to protect those things from anyone they think might be trying to take them away. They will defend their own with a savagery and viciousness that have taken many by surprise – and to their fatal cost. They can be kind, gentle and generous, but equally cold, pragmatic, and utterly ruthless. Their trained bands of infantry are supported by packs of aralez-riding cavalry, while their engineering knowhow is on full display when the great Iron Beasts are unleashed into the enemy ranks.
Pictured: Halfling Mega Army
The Riftforged Orcs
Over myriad campaigns spanning many years, the Riftforged orcs fought battle after battle in Garkan's name, hunting in the second circle, braving the fires of the fourth circle, enduring the tortures of the third circle, and battling the champions of the fifth circle.
In the Abyss, death is not the end, and so the orc warriors fought, and fell, and rose to fight again, each resurrection making them stronger, cannier, and more skilled. In those campaigns, veterans emerged from the ranks, along with great leaders and shamanic Stormcallers.
Pictured: Riftforged Orc Mega Army