Goblin Mawbeast Pack
Earn 3,500 Reward Points
$35.00
11 users
have this item in wishlist
MGKWO76-1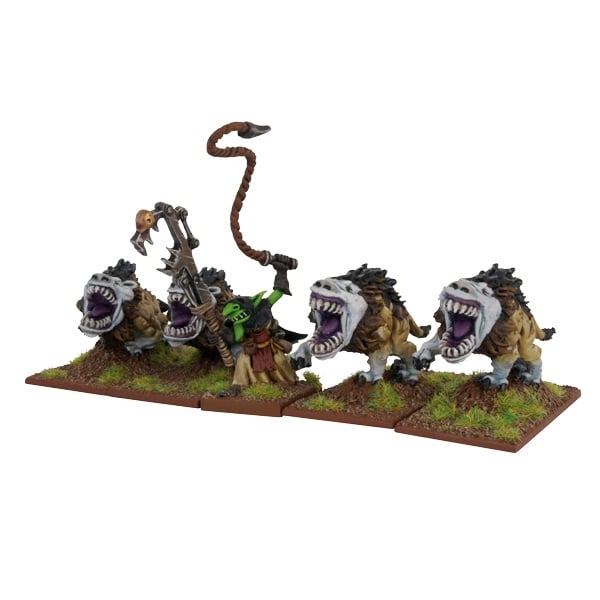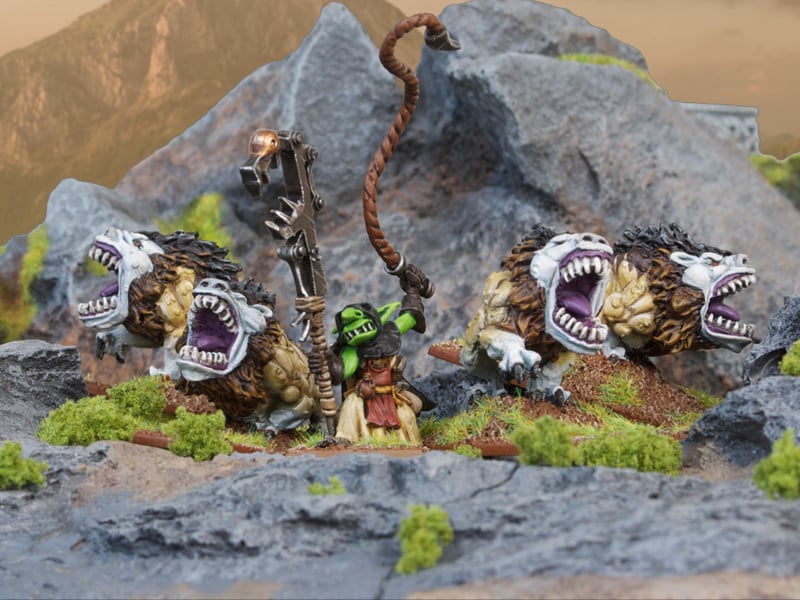 The most abundant ally of the goblin is a foul, stinking creature known as a Mawbeast. These vicious balls of knotted fur and gnashing teeth roam the Steppe in large packs, devouring anything that's too slow to outrun them – including other Mawbeasts. However, they can be trained, thanks to a mix of tainted meat and sharp clouts over the nose when they try to bite their handler's face off.
The Goblin Mawbeast Pack contains 4 Mawbeasts and1 Handler, from Mantic Games, for your fantasy battle wargames and dioramas.
Contains:
4 x Metal Mawbeasts
1 x Handler
Bases
Models supplied unassembled and unpainted.