New Abyssal Dwarf releases up for pre-order
24th Feb 2020
Rob Burman
Just in case you've been held captive in the slave pits of Tragar for a few months, we're pleased to announce the brand-new Abyssal Dwarf Kings of War releases are now up for pre-order. You can order from the Mantic website or pop over to your FLGS while wearing a false beard (if required) and demanding the new stuff in your shoutiest voice. Channel your inner Blessed.
ABYSSAL DWARF MEGA ARMY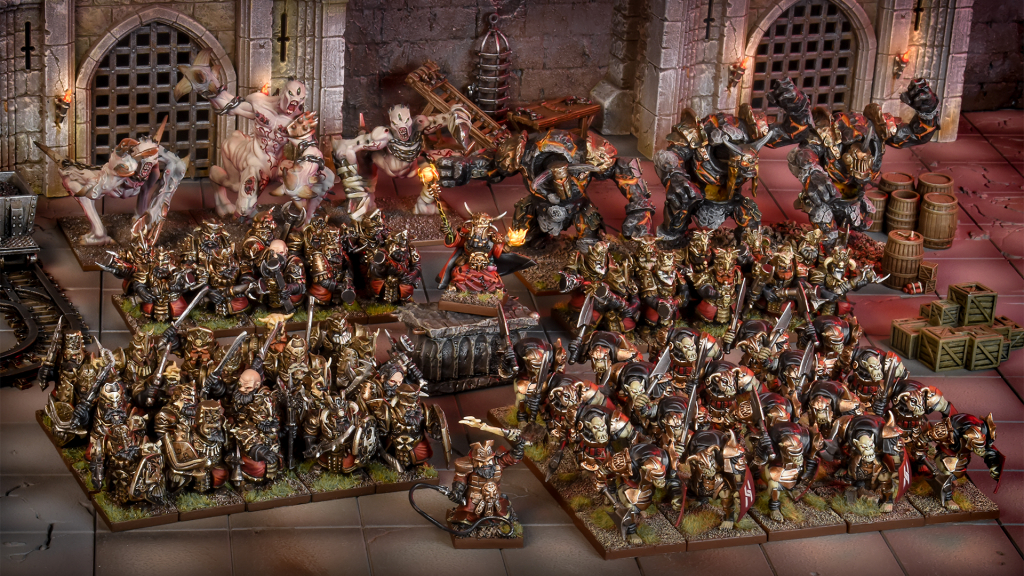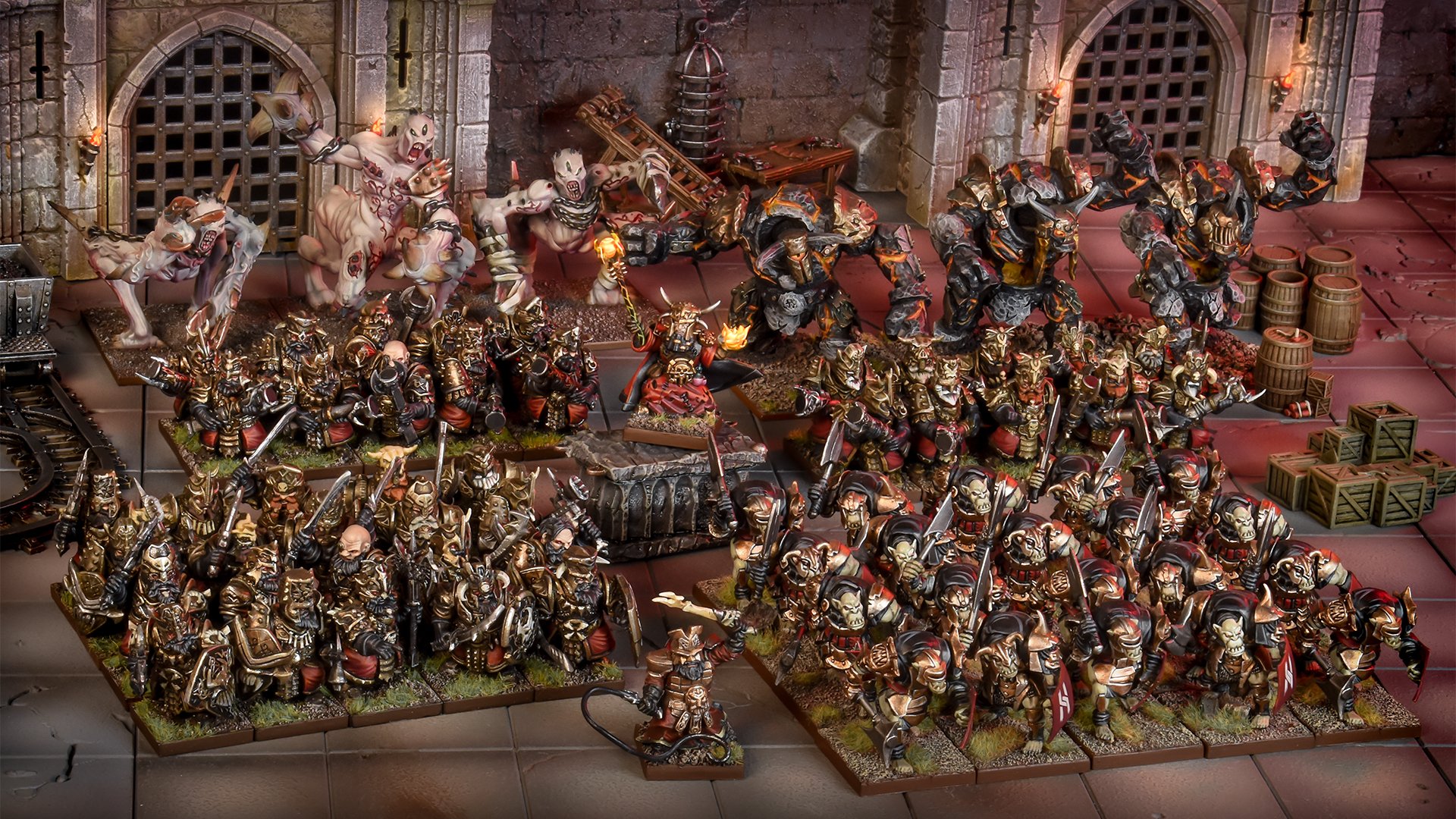 Any self-respecting Abyssal Dwarf general needs to start here. The Mega Army is packed with those awesome hard plastic troops, along with some heroes, Slave Orcs (Operation: Green Shield), Golems and the disgusting new Grotesques.
ABYSSAL DWARF ARMY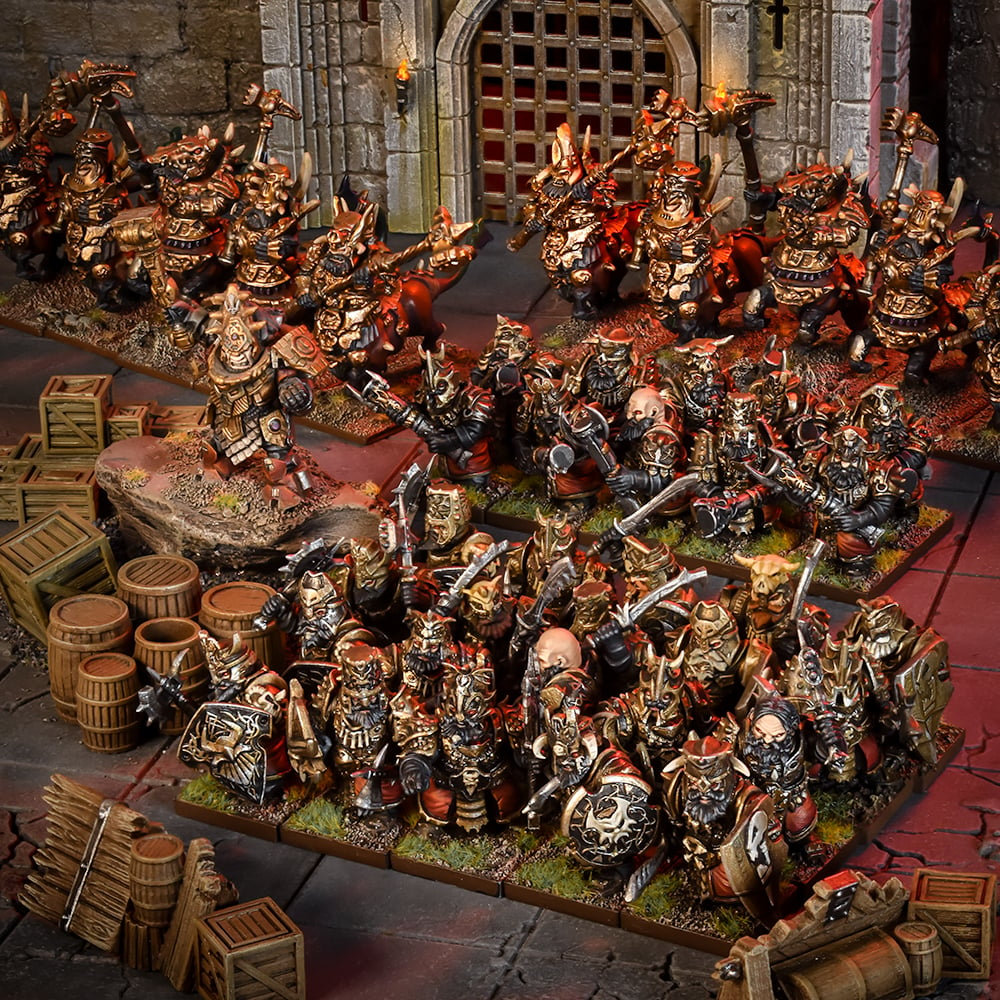 A fantastic companion to the Mega Army is the smaller army set. This gives you plenty more of those amazing new hard plastic Blacksouls/Decimators, along with some Halfbreeds and an Overmaster to kick everyone into action.
HELLFANE!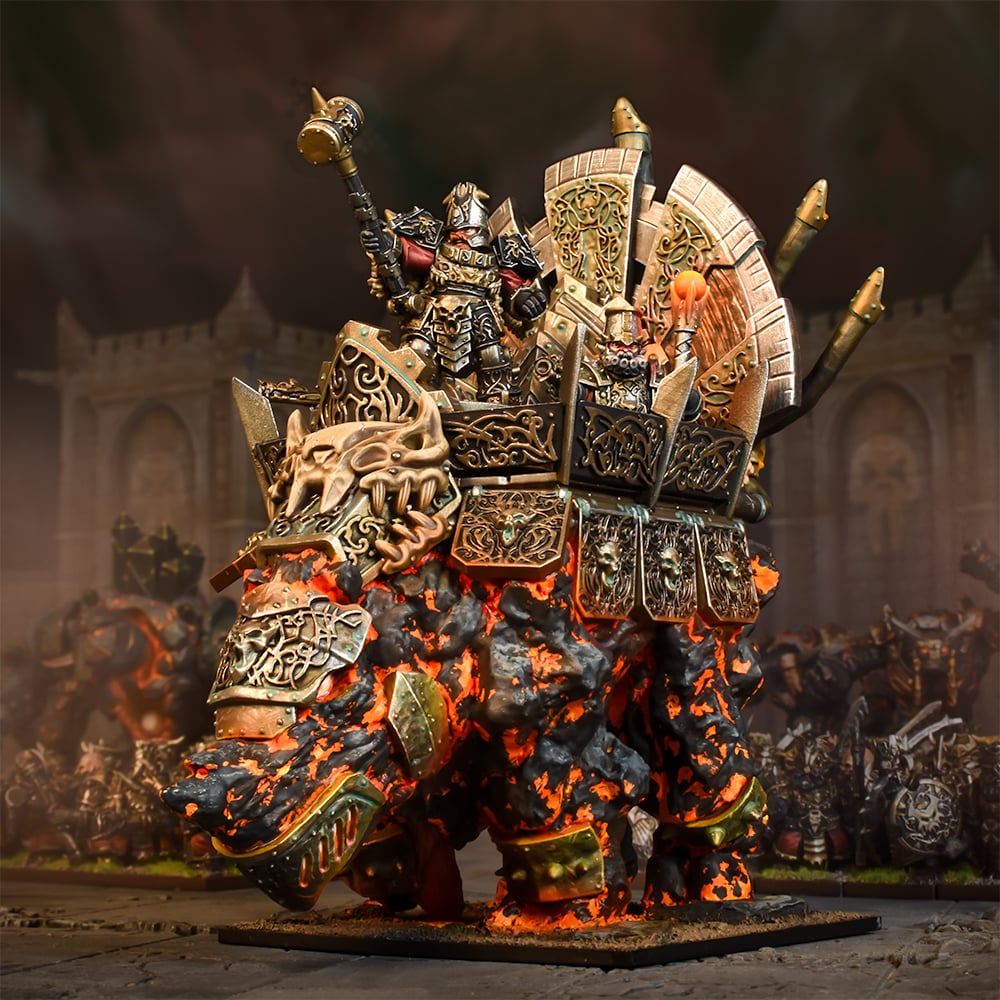 This is the big one (quite literally). The Hellfane is one of the biggest resin kits we've ever produced at Mantic. It requires seven(!) moulds just to make one Hellfane and it stands over five-inches tall. Not only that, but it comes with three crew models (including an alternative Overmaster) that can be removed from the howdah and used in your army.
GROTESQUES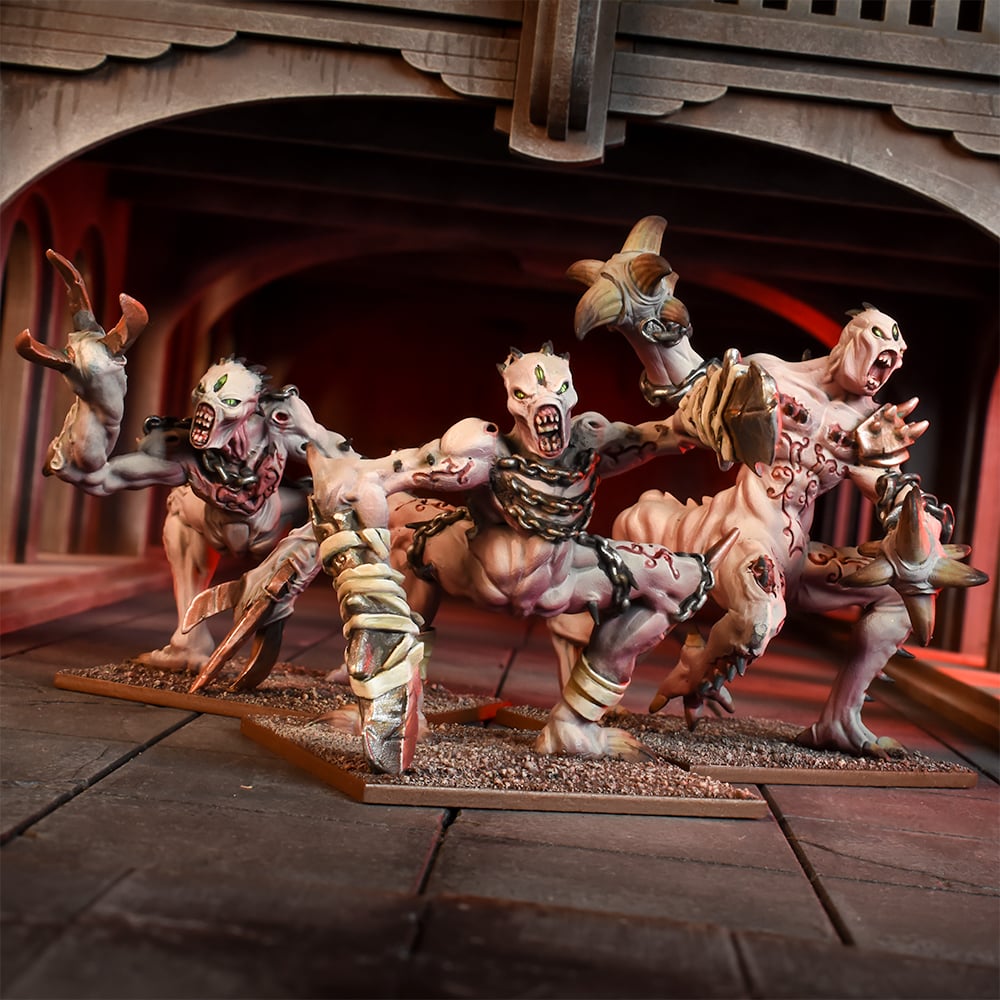 Although the Grotesque army has been around for a while, this is the first time we've been able to produce miniatures for them. The Grotesques are the failed experiments of Ironcasters, which live short and painful lives full of anger. It's been interesting to watch the community responses to these, particularly people saying they're too disgusting… erm, that's kind of the point :p
GROTESQUE CHAMPION
Occasionally a Grotesque will live slightly longer than a few hours, so they're immediately promoted to senior management as a Grotesque Champion. Sadly the only perks are having a massive iron cudgel fused to your forearm (which makes it impossible to access the managerial restrooms) and a helmet hammered to your skull (which always sets off the security alarms in reception).
BLACKSOULS/DECIMATOR REGIMENT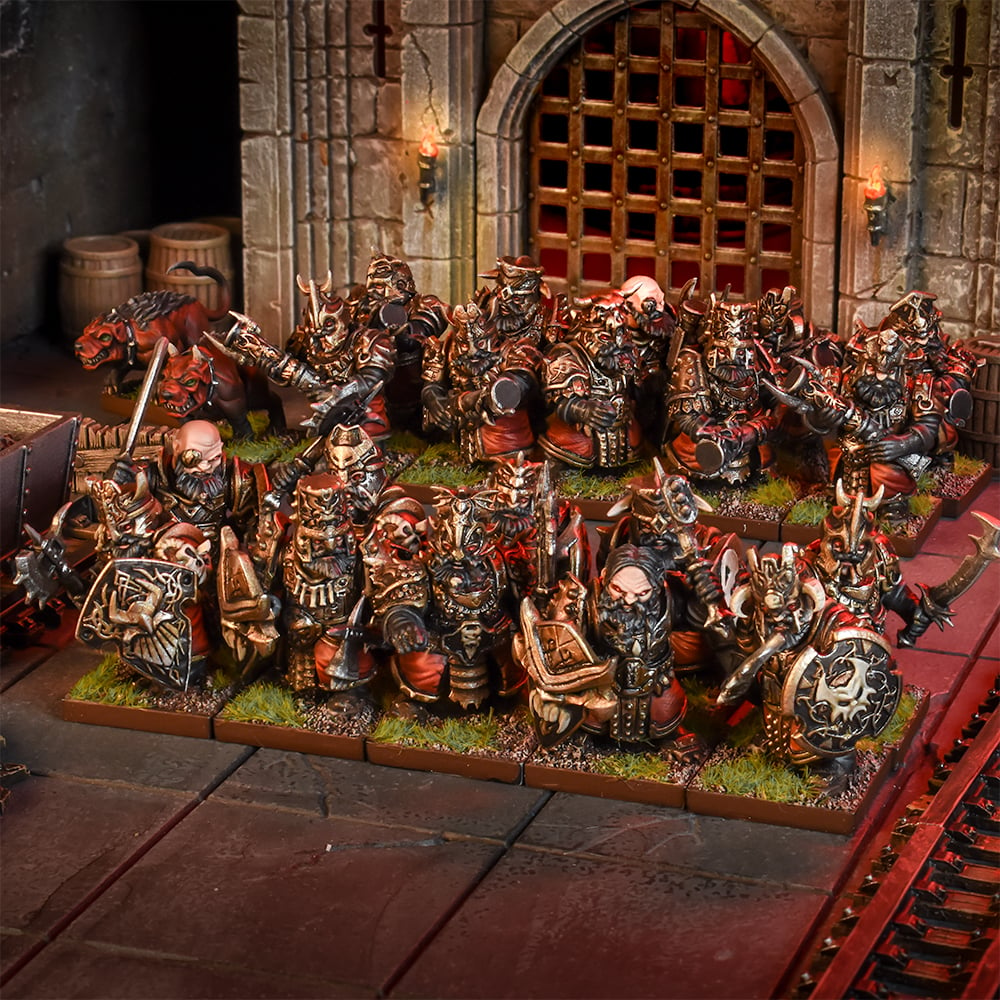 The superb new hard plastic Abyssal Dwarfs form the linchpin of the entire release and they're also available as a regiment box too. Inside you'll get 20 Abyssal Dwarfs, which can be built as Decimators or Blacksouls. What's more, you also get four Mutated Mastiffs in each regiment set too. We must be barking mad!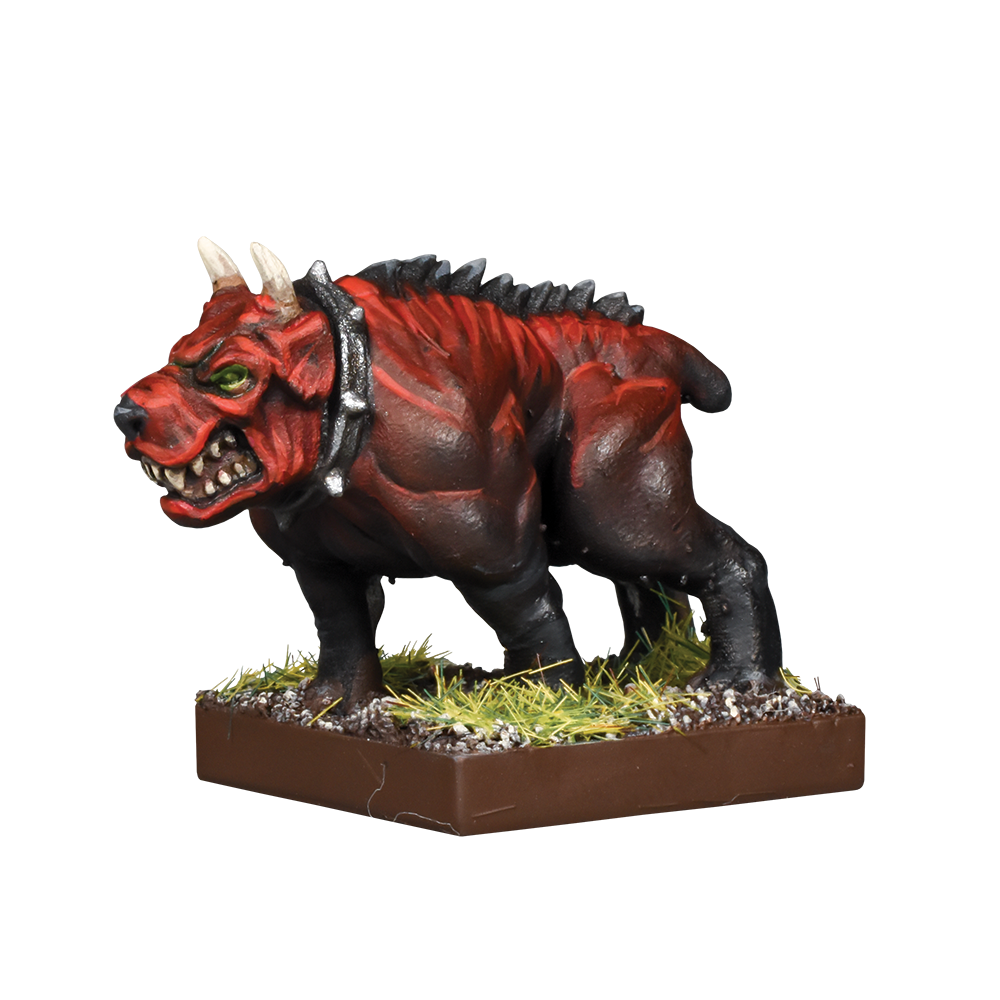 VANGUARD BOOSTER!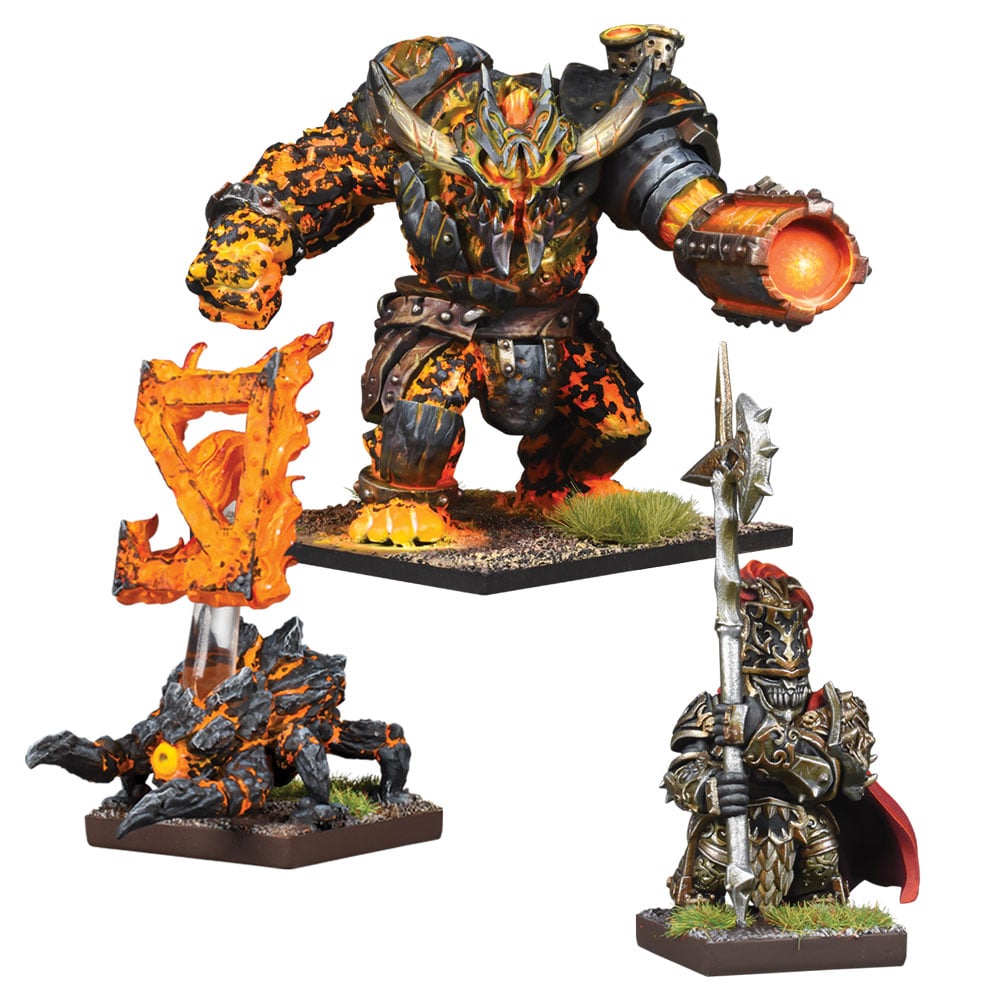 Alongside all the awesome Kings of War releases, you can also grab the new Vanguard releases too. Miniatures like the Hexcaster, Infernox and Charnox all have entries in Kings of War and can be used in either game.
ALL THE ABYSSAL DWARF KINGS OF WAR RELEASES WILL START SHIPPING FROM 23rd MARCH, 2020. YOU CAN PRE-ORDER EVERYTHING HERE.