Town Centre
Earn 6,000 Reward Points
£60.00
55 users
have this item in wishlist
MGTC124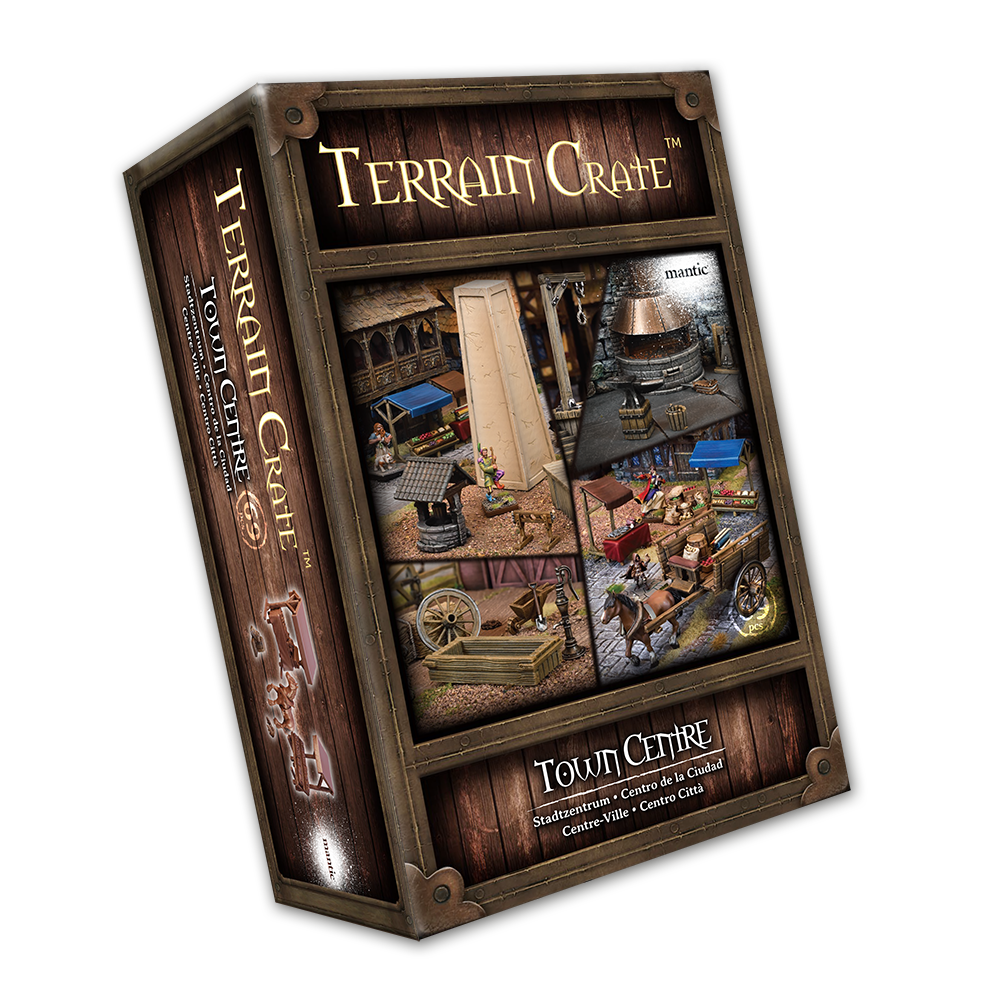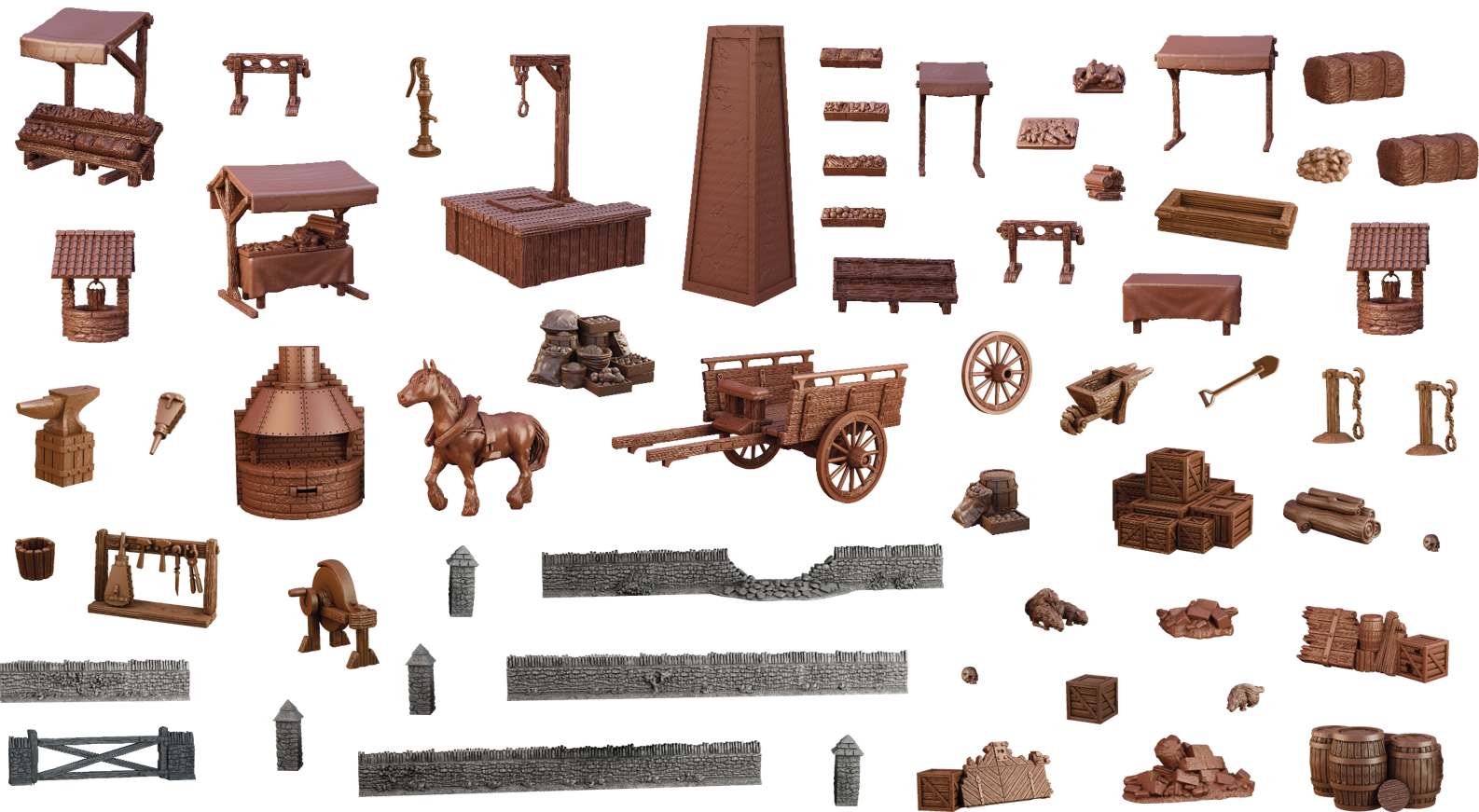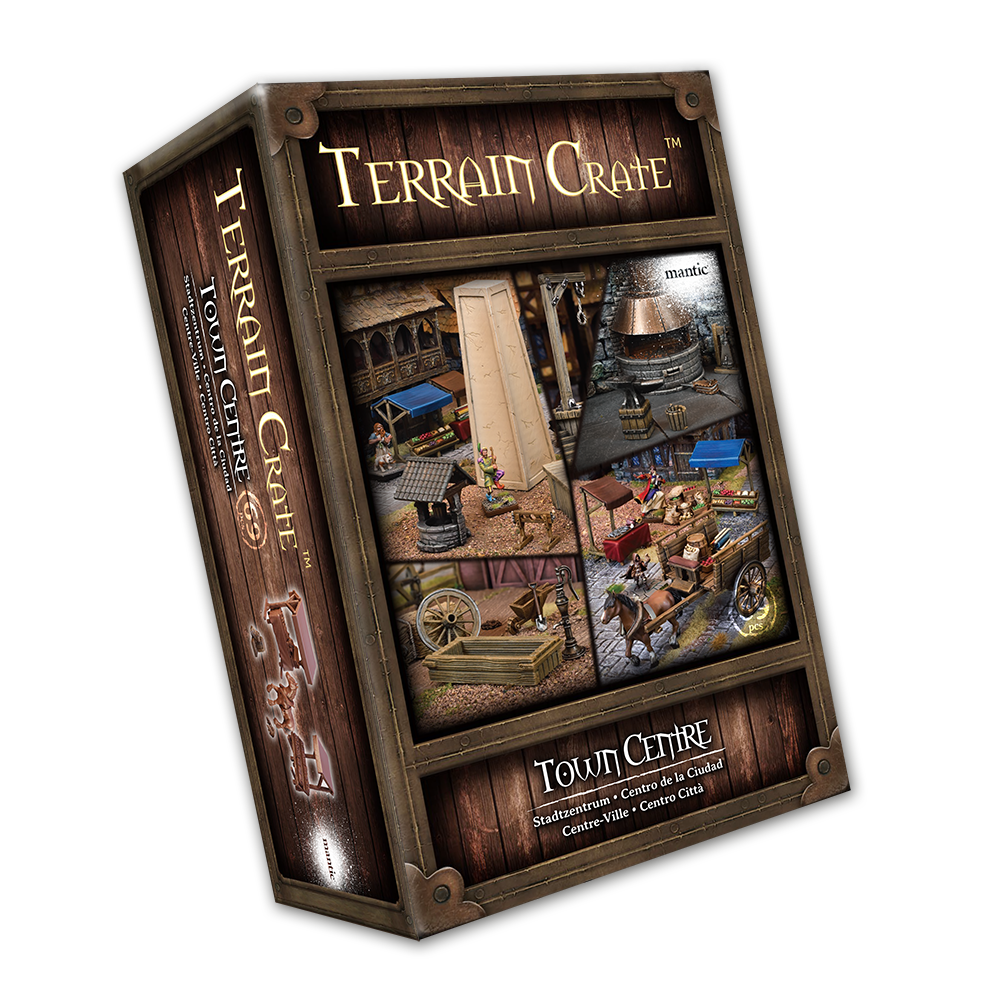 Everything you need to build a sprawling marketplace at the centre of a fantasy town, this set includes market stalls, piles of stock, rats, walls, a gallows, stocks, a blacksmith's and so much more!
CONTENTS
This set contains 69 pre-coloured pieces including:
3 Grey Stone Walls
1 Grey Stone Half-Wall
1 Grey Gate
4 Grey Fenceposts
1 Brown Gallows
1 Brown Well
2 Brown Hay Bales
2 Brown Market Stalls
1 Brown Monument
1 Brown Forge
1 Brown Bucket
1 Brown Anvil
1 Brown Bellows
1 Brown Grindstone
1 Brown Blacksmith's Tool Rack
1 Brown Wheelbarrow
1 Brown Trough
2 Brown Piles of Debris
2 Brown Barricades
1 Brown Set of Barrels
1 Brown Pile of Crates
1 Brown Crate
1 Brown Horse and Cart
1 Brown Horsemuck
1 Brown Pump
2 Brown Hitching Posts
2 Brown Piles of Food
2 Brown Stocks
Brown Goods for Market Stalls
1 Brown Shovel
1 Brown Skull
1 Brown Rat
1 Brown Rat Swarm
1 Brown Pile of Wood
Supplied assembled and unpainted. Miniatures shown for scale purposes only and are not included.