Sci-Fi Terrain: Furniture
Earn 2,500 Reward Points
£25.00
45 users
have this item in wishlist
MGSS304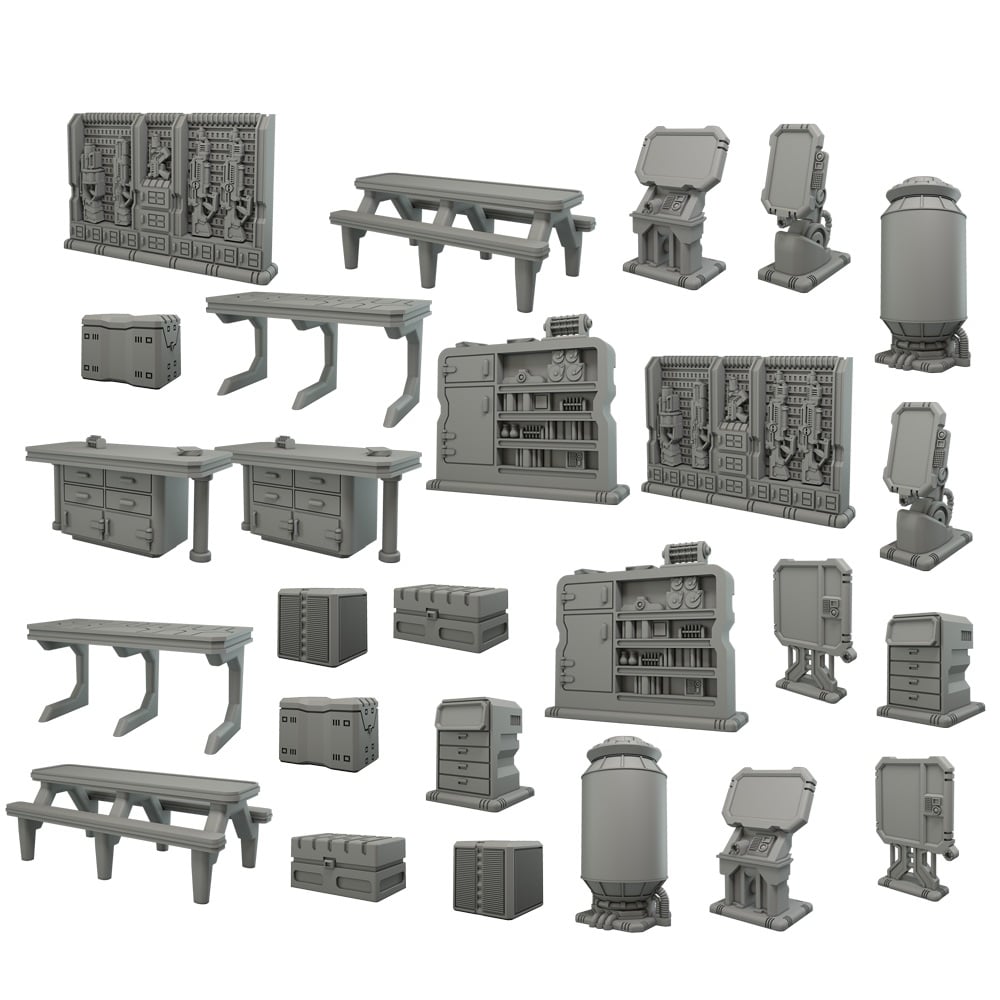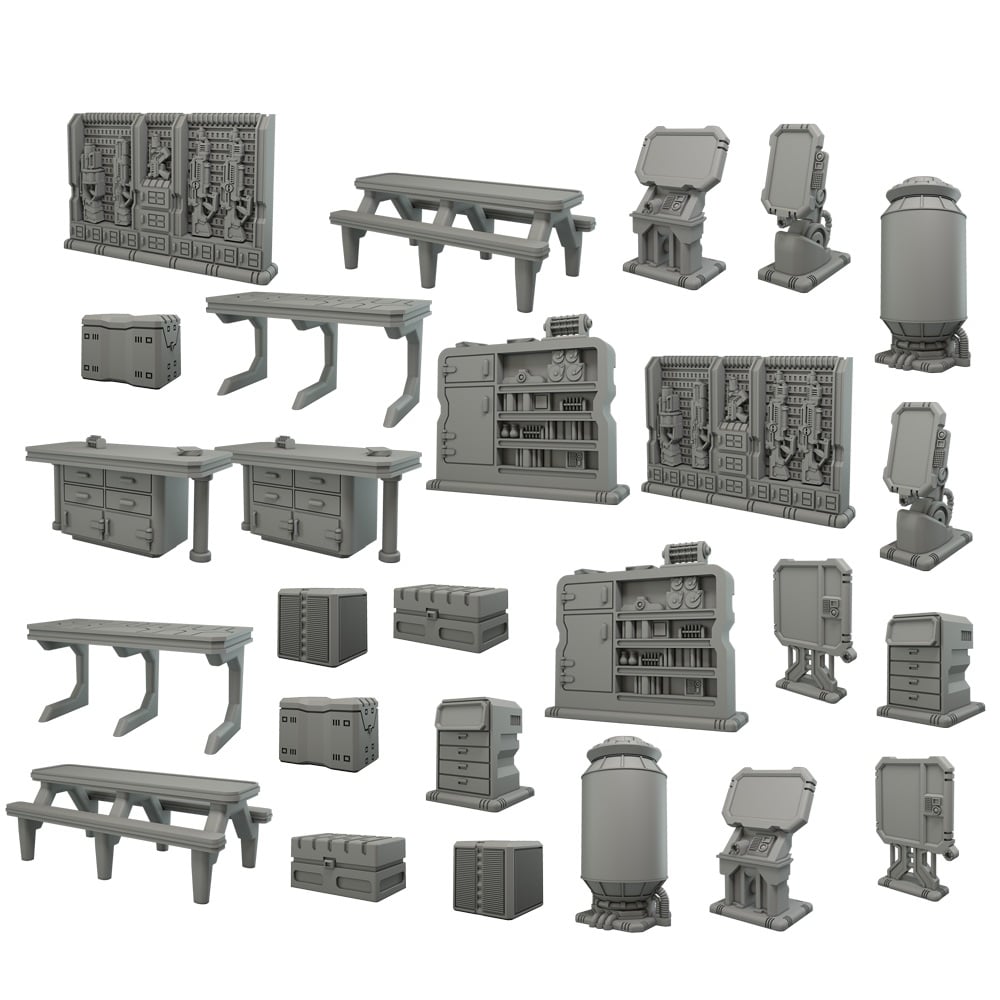 Every GCPS lab is equipped to the highest standard for those working there. In fact, the equipment found in these facilities is deemed to be worth more than the staff operating it.
CONTENTS
This set contains 26 pieces of pre-assembled plastic scenery, designed for 28mm sci-fi games, including:
6 Terminals
4 Tables
2 Desks
6 Crates
4 Cabinets
2 Weapon Racks
2 Specimen Tanks
Scenery supplied assembled and unpainted.