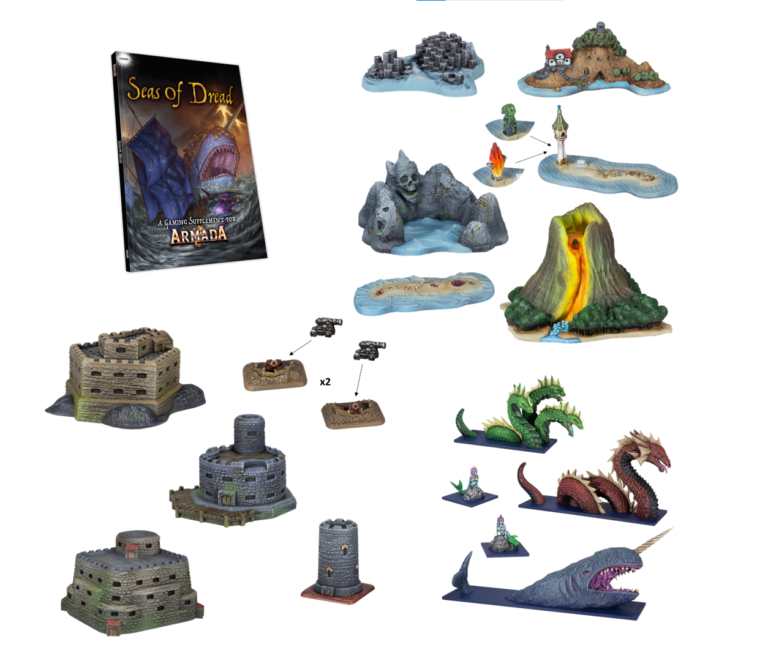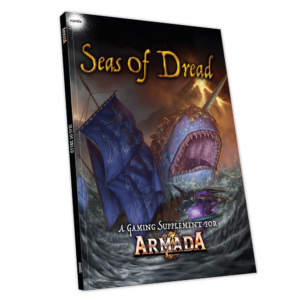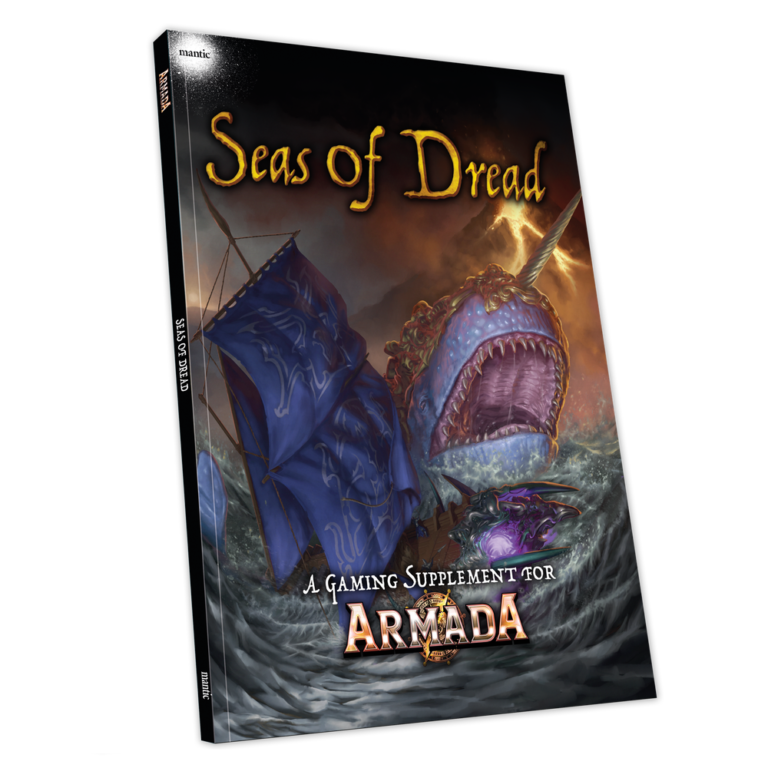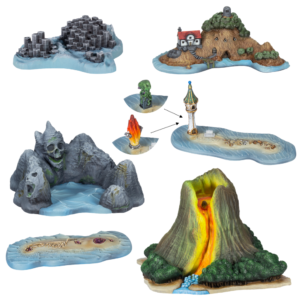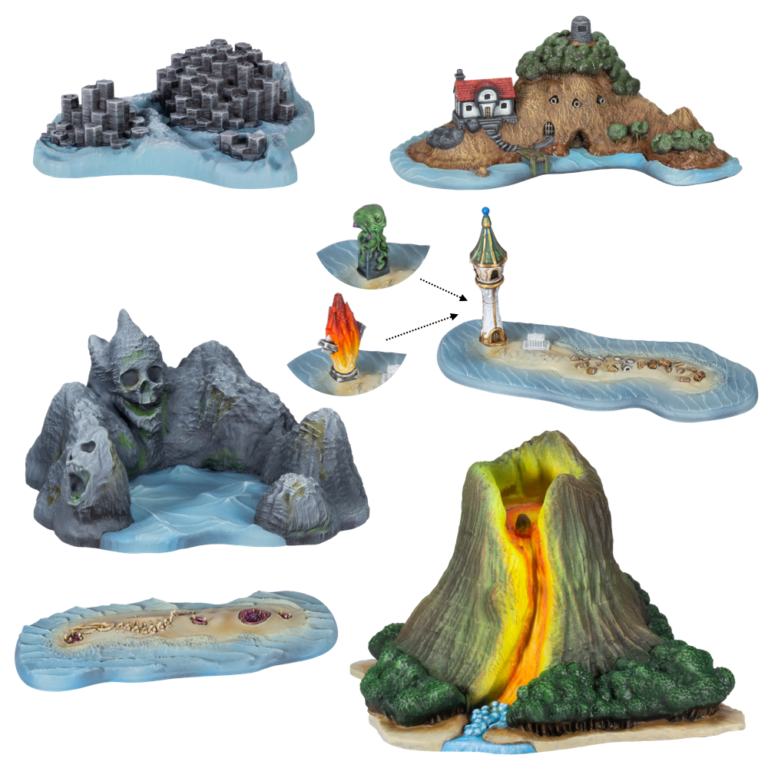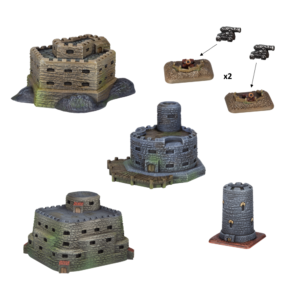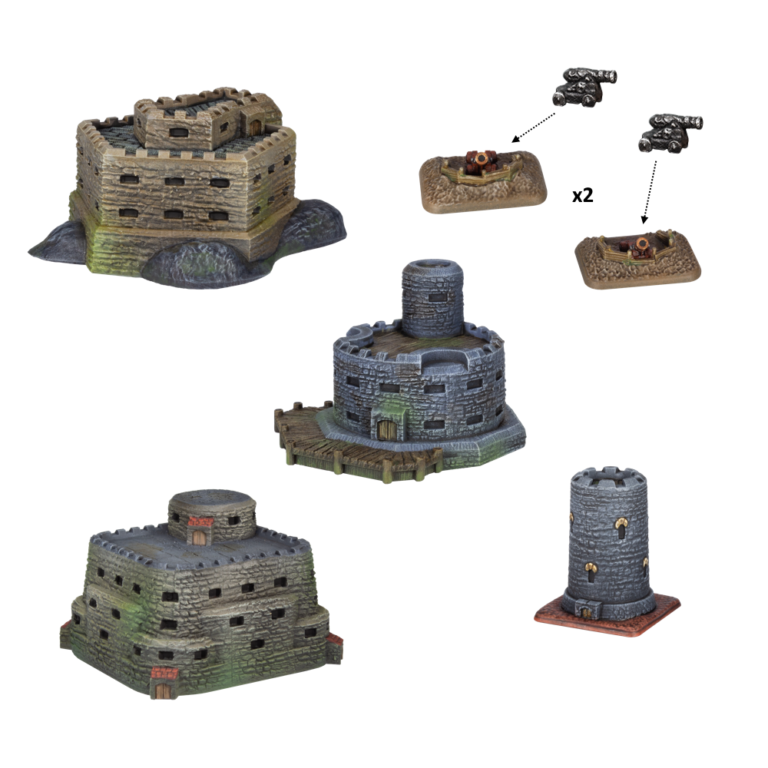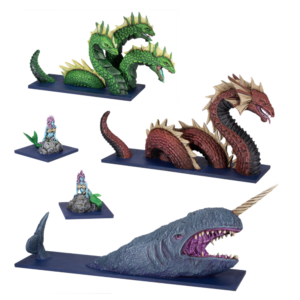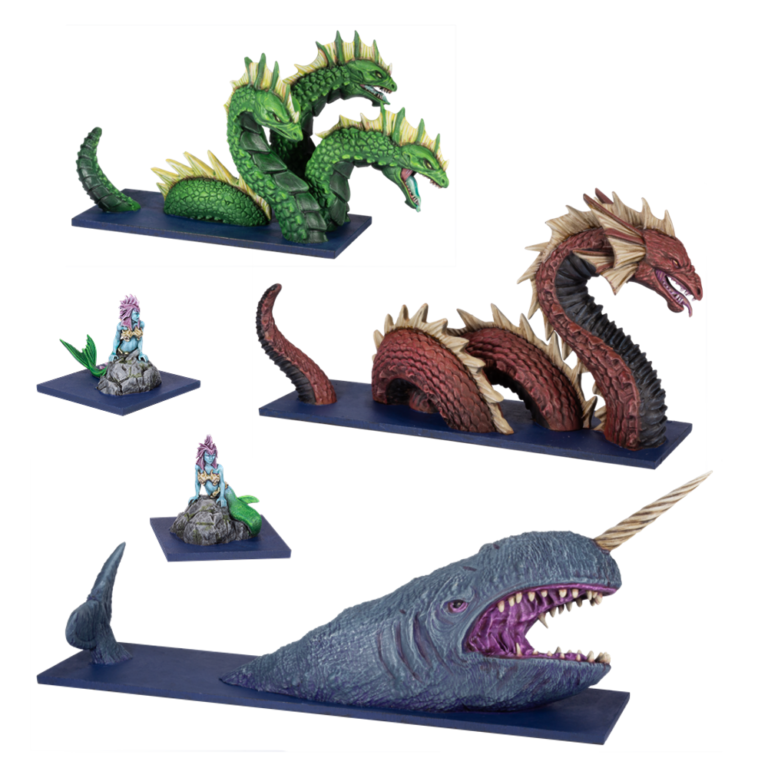 Seas of Dread, Terrain and Sea Monsters Bundle
Earn 11,500 Reward Points
£115.00
2 users
have this item in wishlist
MGARM517
Get all of the June 2023 Armada releases in a single bundle! This includes the latest Armada supplement book, and 19 finely detailed resin miniatures to represent terrain and sea monsters on the oceans of Pannithor.
SEAS OF DREAD:
This book contains all the information you need to add new interactive terrain to your games, along with sea monsters and new play modes. There are a swathe of exciting new scenarios to play, including Multi-Player games. Rules are included for bringing ghost ships and pirates to your games. This book's hold is rammed full of loot!
SCENERY PACK – FANTASY TERRAIN:
A fantastic range of mystical and dangerous terrain for your games of Armada. These pieces can be used as simple terrain features, or can be interactive using the rules found in the Seas of Dread supplement book.
SCENERY PACK – FORTIFICATIONS:
A wonderful collection of fortifications to spice up your games of Armada – either as simple terrain, or made interactive using the rules from the Seas Aflame supplement book.
SEA MONSTERS:
The seas of Pannithor are home to a huge array of creatures, many of which have not yet been documented. These Sea Monsters can be added to your games through Random Events, Scenarios, or just for fun! Rules are found in the Seas of Dread supplement book.