Kings of War: Featured products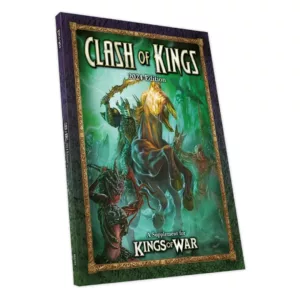 This much-anticipated  Clash of Kings supplement unleashes the Twilight Kin upon the world in their reimagined form, along with updates for existing factions.
As well as all the background information and the new army list for this incredible new army, there's a slew of new art, and, of course, the annual Clash of Kings game updates for the rules and other factions in the game. This year is a another big one, and includes the full updates to the Northern Alliance and Nightstalker armies launched in 2023.
So muster your troops, and prepare to march to victory!
INCLUDES:
Twilight Kin Background
Twilight Kin Army List
Game Rules Updates
All Army Changes & Balance Updates
New Scenarios
This fantastic starter set introduces players to the malevolent and capricious Twilight Kin, and the twisted Abyssal cousins of the dwarfs. With 84 Mantic miniatures, a starter guide and all the rules needed to play, this is a great place for players to begin their Kings of War journey in the fantasy world of Pannithor.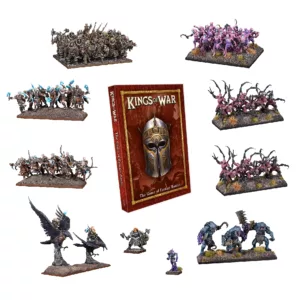 During the Abyssal Dwarf invasion of Chill, they bought with them wicked contraptions of Twilight Kin making known as void-cages. These devices, once opened, create rips in the fabric of reality and connect the mortal world to the Void, birthing Nightstalker horrors into reality. Relive the battle for Chill, as the Nightstalker presence threatens to turn the tide in the favour of evil.