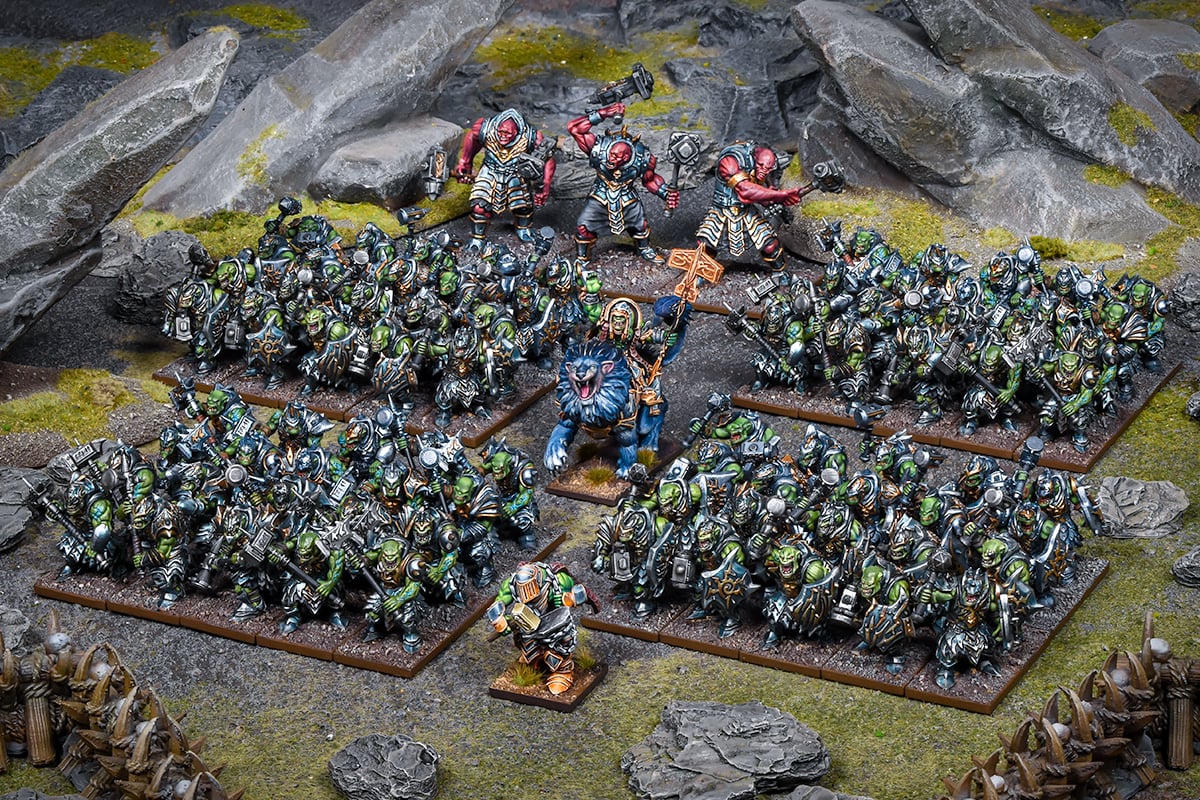 Kings of War Factions: Riftforged Orcs products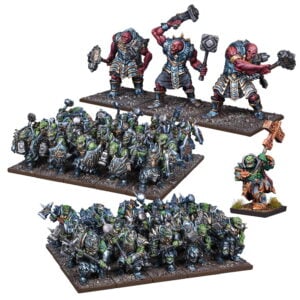 With twisted bodies animated by the power of a raging storm, their souls infused with very essence of the Nexus, the orcs that emerged from Garkan's flesh forges were unlike any that had come before them. Their cracked skin was of a green-grey hue, and broader, more muscular, and yet possessed of a cruel cunning and impressive martial prowess, these 'Riftforged orcs' were truly Garkan's finest creation.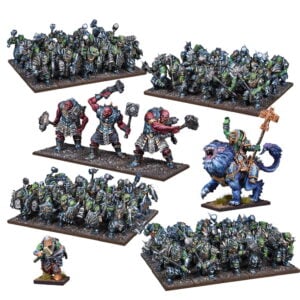 Over myriad campaigns spanning many years, the Riftforged orcs fought battle after battle in Garkan's name, hunting in the second circle, braving the fires of the fourth circle, enduring the tortures of the third circle, and battling the champions of the fifth circle.
In the Abyss, death is not the end, and so the orc warriors fought, and fell, and rose to fight again, each resurrection making them stronger, cannier, and more skilled. In those campaigns, veterans emerged from the ranks, along with great leaders and shamanic Stormcallers.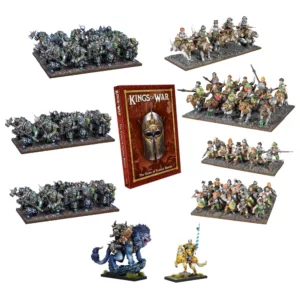 This fantastic starter set introduces the brave and stubborn halflings defending their peaceful Shires from the brutal and marauding Riftforged Orcs. With 87 Mantic miniatures, a painting guide and all the rules needed to play, this is a great place for players to begin their Kings of War journey in the fantasy world of Pannithor.
From Deep within the Abyss, the Wicked One Garkan the Black has toiled for millennia at his soul forges. Always seeking new ways to unleash terror upon the unsuspecting world, it seemed that even for Garkan that he would never better his warlike creations, the orcs. Until now...