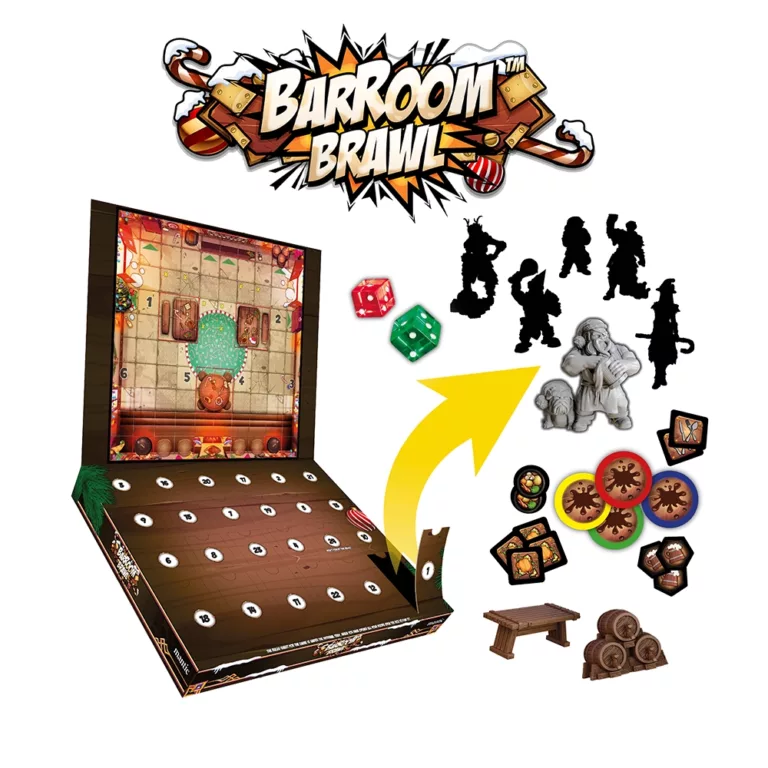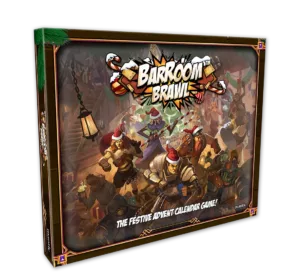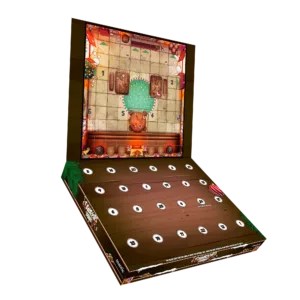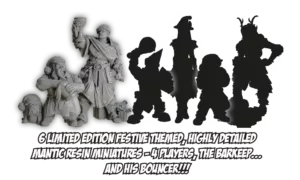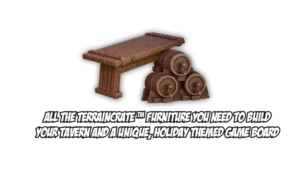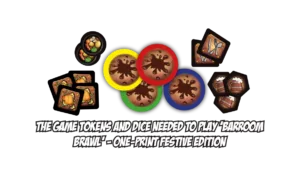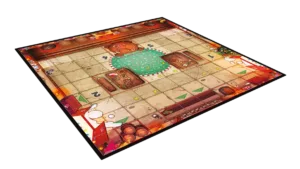 Bar Room Brawl – The Miniatures Game Advent Calendar!
Earn 3,000 Reward Points
£30.00
91 in stock
7 users
have this item in wishlist
MGBBM101
`Adventurers, welcome to my bar!'
Behind each of the 24 doors you'll find a daily surprise, which builds all you need to play the fun festive game of tavern mayhem – BarRoom Brawl.
Get the food and drink back to your friends, avoiding spillages. Avoid the bouncer, and don't go shoving the other guests! The first 'party' to fill their table wins the game – outdo the other players to be named pub champion!
This is a one-print game, containing everything you need to play including 6 special (limited edition) hand-cast resin models.
We will ship all pre-orders in November, so you're all ready to start opening those doors!
This countdown gift calendar contains:
6 limited edition, festive-themed, highly detailed Mantic resin miniatures – 4 players, the barkeep… and his bouncer!

All the TerrainCrate furniture you need to build your Tavern and a unique, holiday themed game board.

The game tokens and dice needed to play `BarRoom Brawl', a one-print festive-edition game.

Complete game rules – these are in the box, not behind a door – but no peeking until the 24th or you'll ruin all your surprises!
NOTE: This is a hobby product requiring some basic hobby skills. Resin miniatures are supplied unassembled and unpainted. Resin miniatures should be rinsed in warm, soapy water and require superglue.