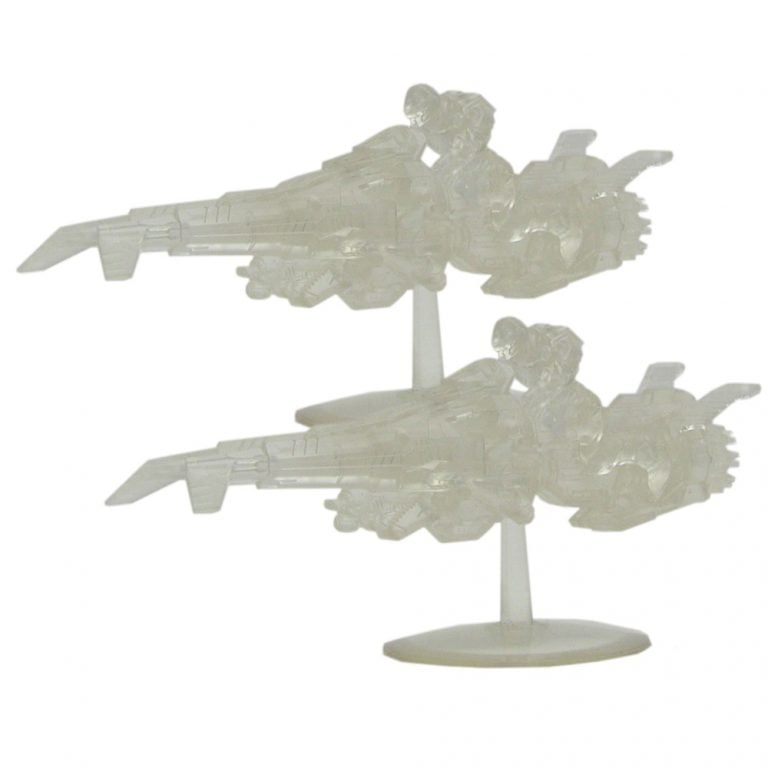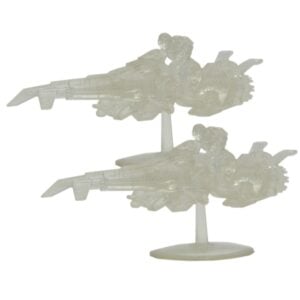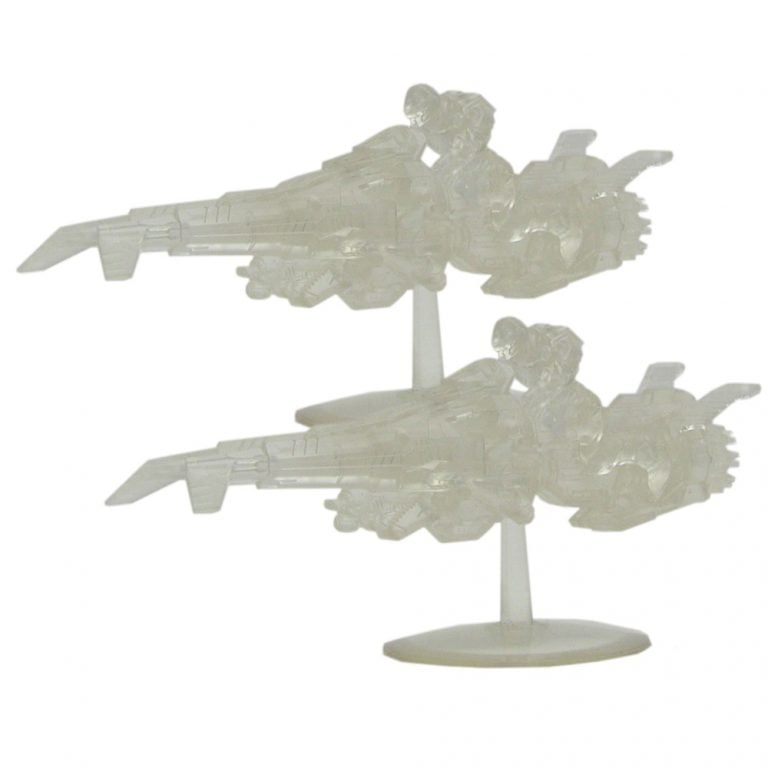 Enforcer Jetbike (Clear)
Earn 799 Reward Points
£7.99
5 users
have this item in wishlist
The Council of Seven's scientists has made significant breakthroughs in their attempts to create a smaller version of the stealth field generators employed by Enforcer starships. While these are not yet small enough to be man-portable, they can be mounted on the XSG-65 Jetbikes, at the cost of reducing their operating range.
CONTENTS
This set contains 2 transparent hard plastic models, including:
Built-in Dominator Rifles
Burst Laser and Missile Launcher Weapon Options
Fully compatible with Enforcer Infantry
Transparent Plastic Flying Stands
Models supplied unassembled and unpainted. Packaging not included.