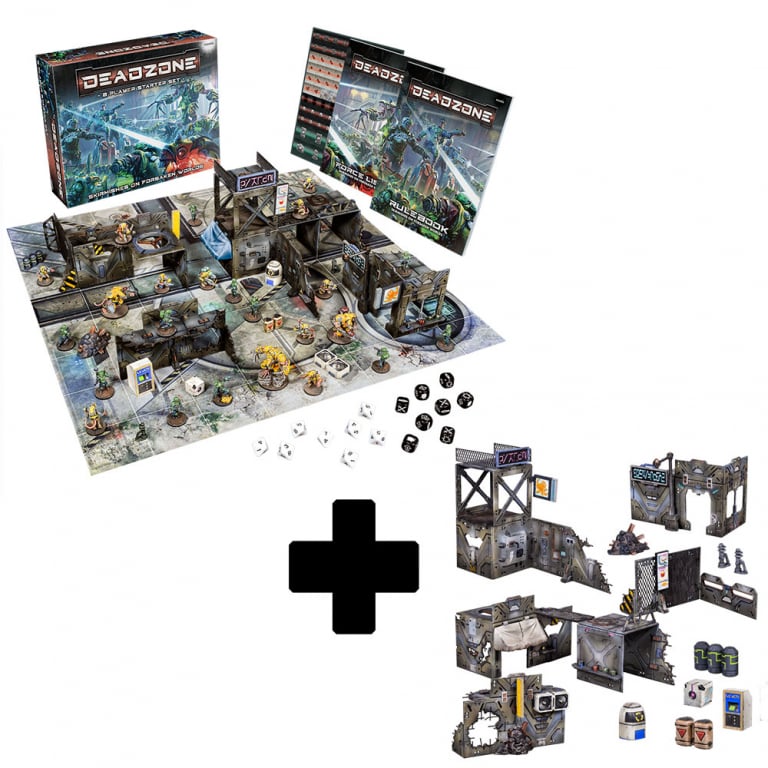 Deadzone Terrain Bundle
Earn 13,500 Reward Points
£135.00
Out of stock
131 users
have this item in wishlist



Playing Time

60-90 minutes




Players

2+




Age

14+ years
The best sci-fi skirmish game is about to get better. Third Edition takes everything you love about Deadzone and turns it up to an exploding 8.
ENTER THE DEADZONE
Deadzone takes place in containment zones – cities or whole planets that have been erased from planetary maps and left for dead. You control an elite team of soldiers ready to enter the potentially lethal Deadzone and scavenge for whatever lucrative resources you can find. But competition is fierce, and other Strike Teams will be out to thwart you on your mission. Get in, get out, get rich, or get dead.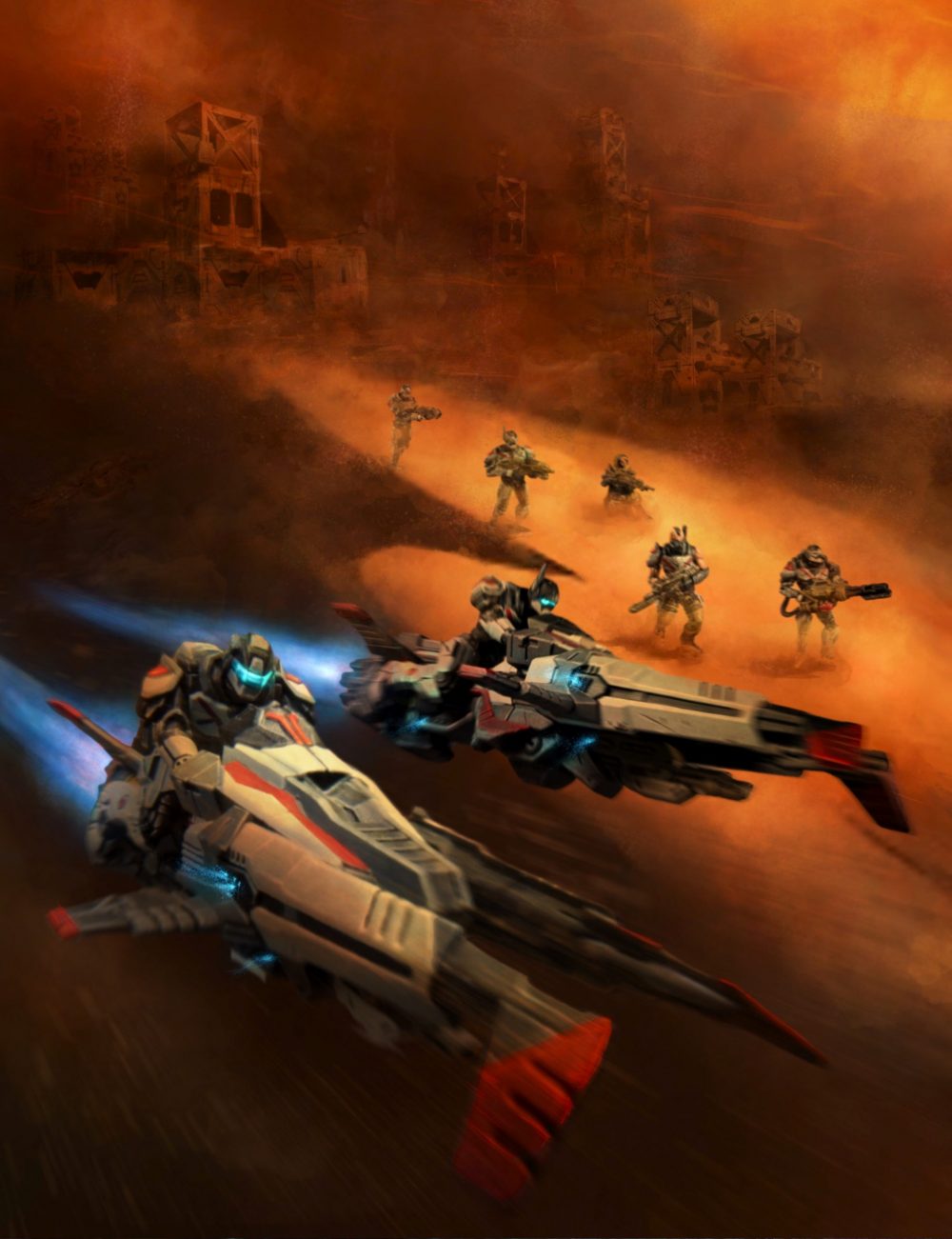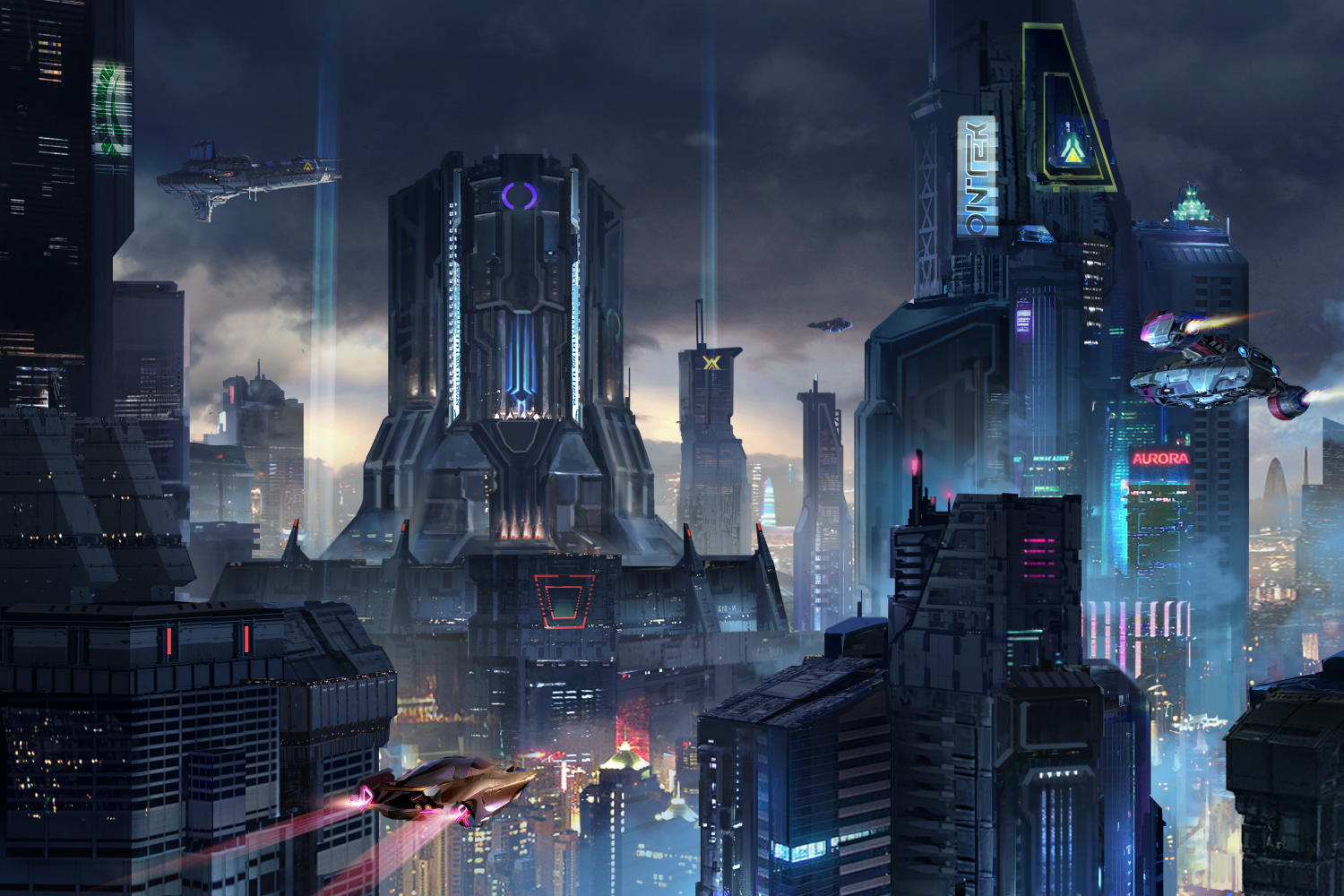 CINEMATIC, IMMERSIVE GAMEPLAY
Deadzone uses an innovative cube-based system for movement and shooting. Throw your tape measures in the garbage because you're never going to need them again! Apart from DIY, of course. Models can be moved anywhere in a cube, which ensures you can make the best use of cover and obstacles to avoid the enemy, and movement takes seconds, rather than minutes. Shooting is just the same – measure the distance in cubes and, if you can see it, you can shoot it! Wargaming has never been this fast or cinematic.
MORE THAN 5 YEARS OF RULES DEVELOPMENT
Since the release of Deadzone: Second Edition in 2016, we've been refining the rules to make them faster and more streamlined. Third Edition incorporates all the changes and improvements made in the previous Outbreak and Escalation supplements, along with a host of other refinements. This is the Deadzone you love… just better. If you've never played before… well you've just found your new favourite game.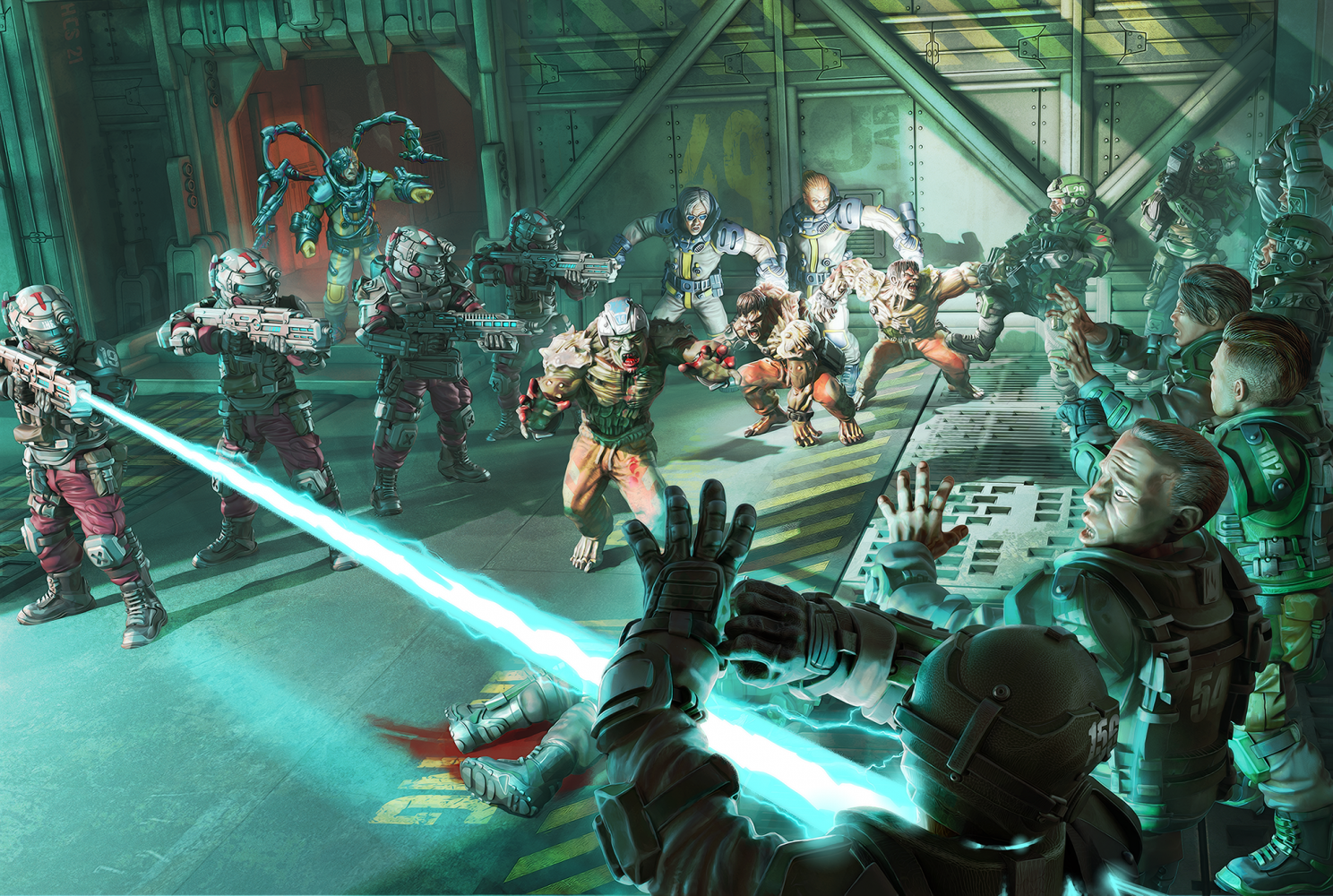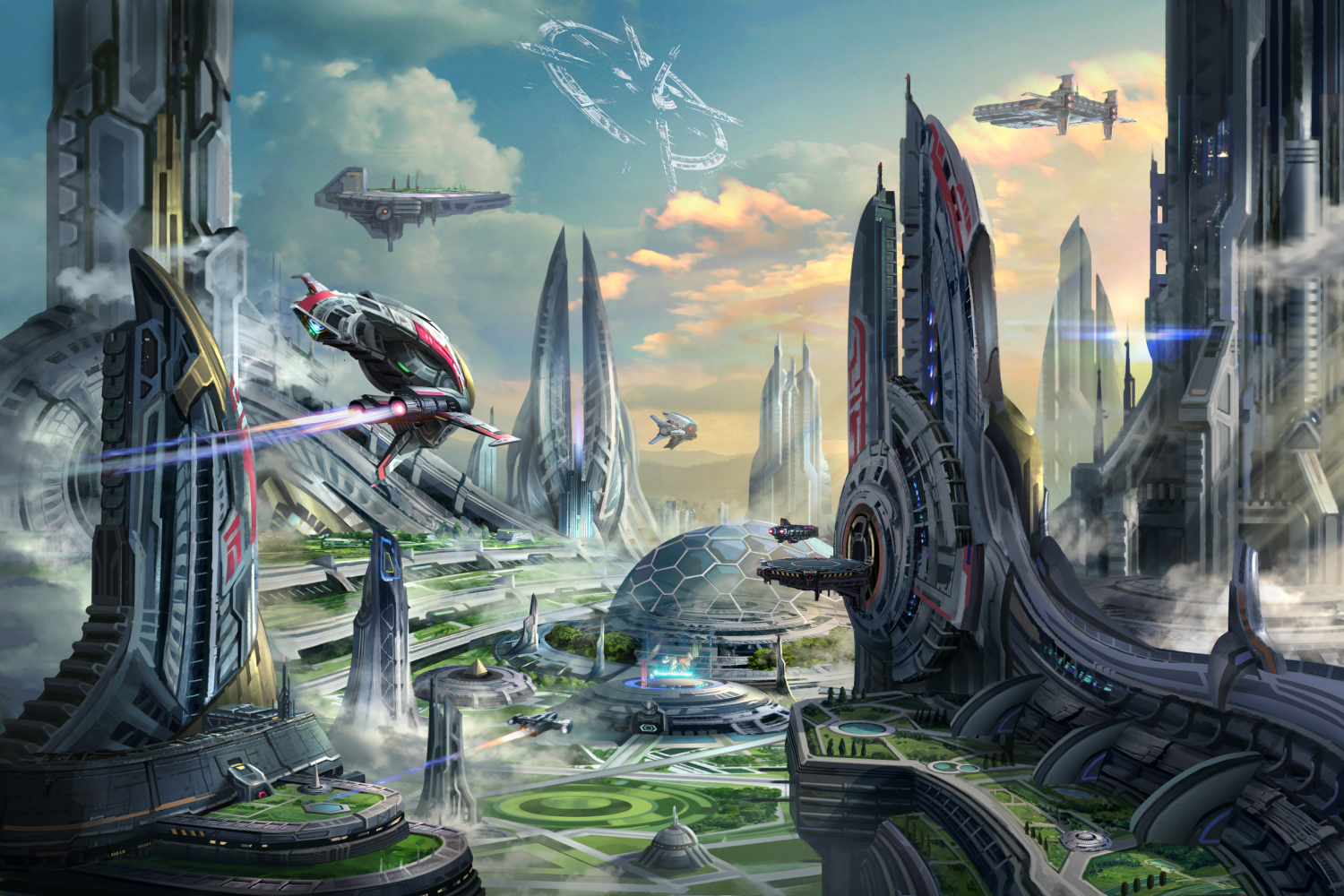 TWO BOOKS TO RULE THEM ALL
We've split the rules across two books that are packed with art, pictures and more. The core rulebook contains all the rules you need to start playing, along with campaign rules and 16(!) scenarios. Meanwhile, the Force List book contains the individual profiles and stats for each faction, along with details of how to build your Strike Teams and a handy weapons guide… after all, you don't want to take a knife to a Polaris Cannon fight.
CREATE CLAUSTROPHOBIC URBAN ENVIRONMENTS
The super bundle contains the massive Deadzone Terrain Booster, which doubles up on all the awesome hard plastic scenery you get in the starter set, including the all-new hard plastic Battlezones Street Accessories.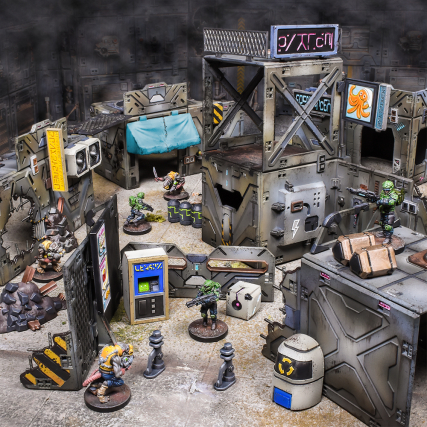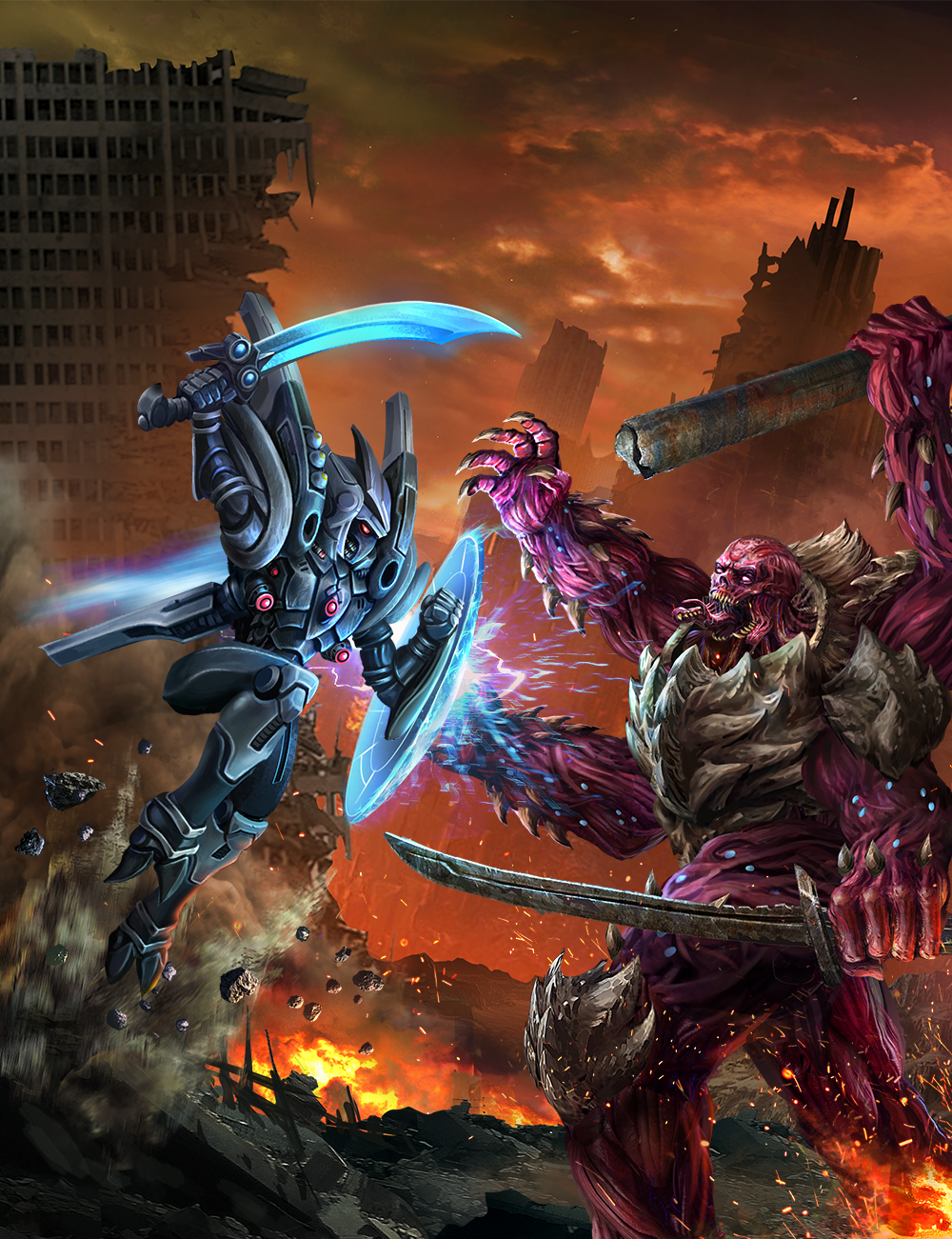 10 UNIQUE FACTIONS
Deadzone features 10 unique factions to choose from:
Asterians – aloof aliens that use incredibly advanced androids and mechs to bring balance to the galaxy… no matter the cost
Enforcers – the ruthless army of the Council of Seven, used to stamp out insurrection and control the Deadzones with extreme prejudice
Forge Fathers – an ancient race of stoic dwarfs that use their incredible engineering skills to strip a planet of its resources and won't let anyone get in their way
GCPS – each corporation has its own private army who are often left to fend for themselves in the containment zones when the enemy dropships arrive
Marauders – piratical greenskins that travel the galaxy waiting to pounce on a Deadzone and sell their wares to the highest bidder
Mazon Labs – a corporation that has become obsessed with secret experiments that twist people into deformed monsters used as terrible 'field tests' in abandoned Deadzones
Nameless – humanity's greatest threat could be this mysterious race of semi-aquatic aliens that have been driven to conflict by religious fervour
The Plague – an insidious virus that spreads throughout the galaxy and turns its victims into ravening beasts that only have one purpose… to further the spread of the disease
Rebs – determined to fight against the seemingly tyrannical spread of the mega corporations, the Rebs are a mix of humans and aliens that fight from the shadows
Veer-myn – underneath sprawling cities or hiding in the dark corners of vast space stations, the Veer-myn are giant rat-like creatures just waiting to strike in order to protect their nest
LEARN MORE
Contents:
2 Player Starter Set including:
Rulebooks – Core Rulebook and Force Lists Book (softback)
Starter leaflet
10x GCPS Troopers
1x GCPS Hero
10x Veer-Myn Nightcrawlers
2x Veer-Myn Nightmares
1x Veer-Myn Hero
Scenery
Paper Gaming Mat
Counter sheet
8x Command Dice
8x D8
Terrain Booster including:
Models supplied unassembled and unpainted. Requires super glue.
MGWEDZ501