Hellboy: The Roleplaying Game Quickstart Guide
MGDG205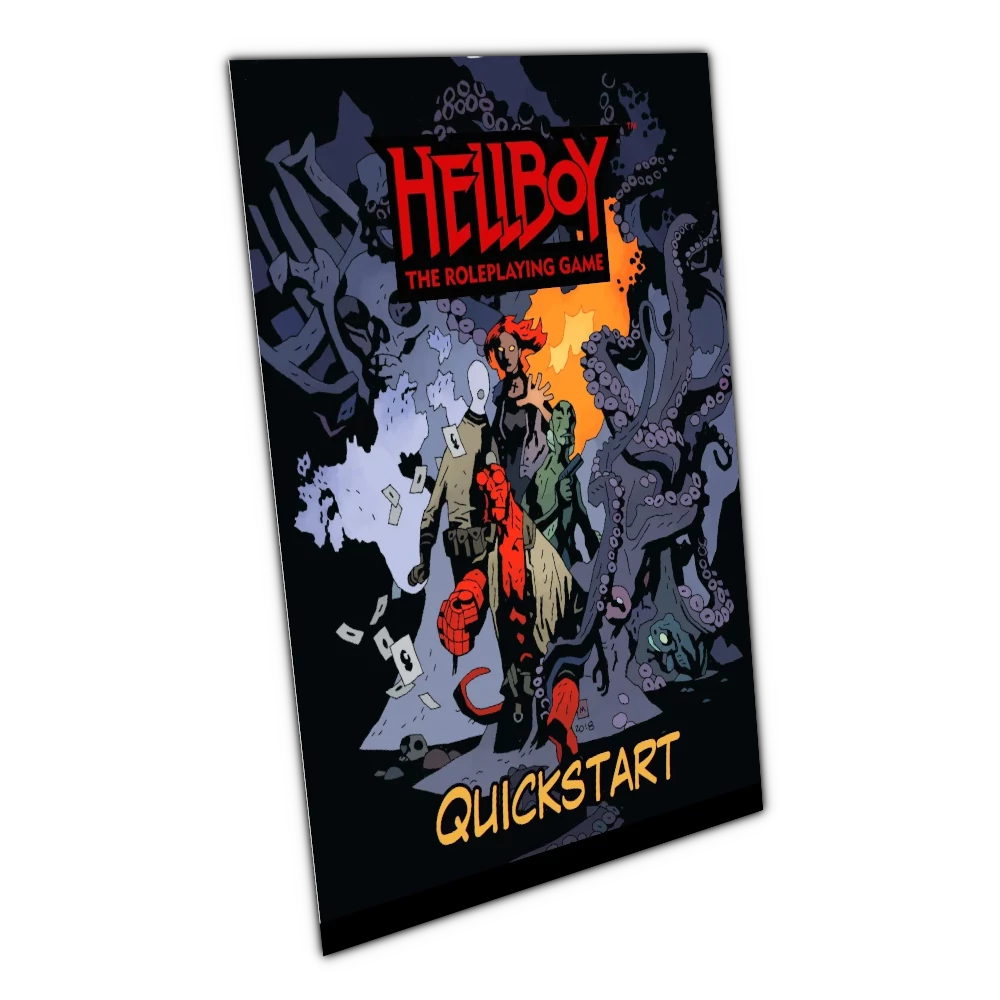 This Quickstart guide for Hellboy: The Roleplaying Game provides a brief overview of Hellboy: the Roleplaying game and an introductory adventure to get you started.
Inspired by Mike Mignola's legendary tales of horror, myth, and folklore, Hellboy: The Roleplaying Game is an immersive tabletop experience that brings his world to life. Get ready to become a member of the Bureau for Paranormal Research and Defense (B.P.R.D.) and begin investigating occult perils that threaten the world's very existence. Your team will explore gothic locations, hunt clues, discover artefacts, and face off against terrifying foes.
This free introductory quickstart guide provides the following contents:
A brief introduction to the world of Hellboy and the B.P.R.D.
An overview of the popular 5th Edition ruleset that provides the framework for B.P.R.D. investigations.
New mechanics such as Ingenuity and Doom, all designed to capture the flavour and tension of Hellboy's world.
An introductory adventure for up to six players.
Five pregenerated characters.