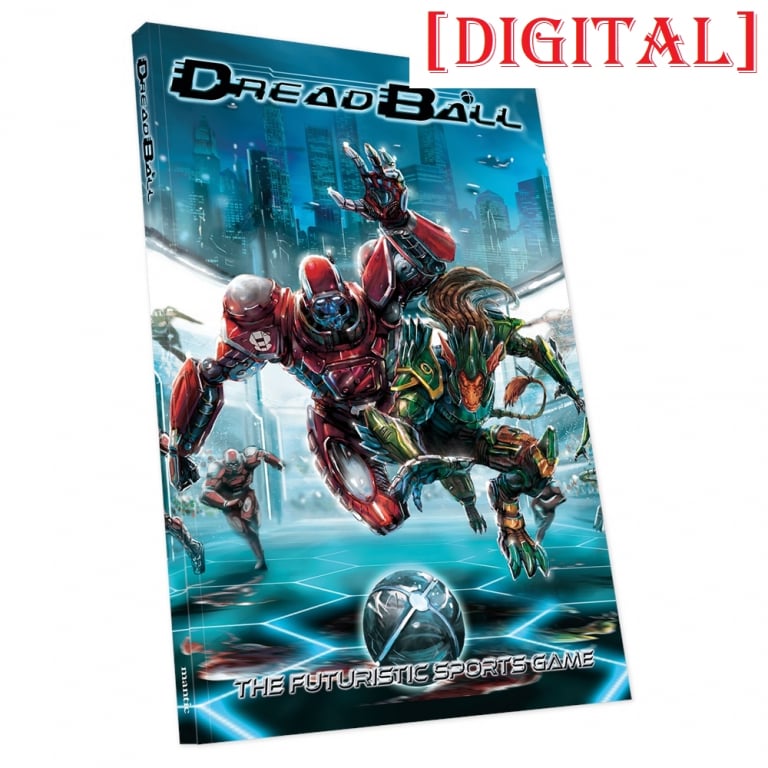 Dreadball 2nd Edition Rulebook Digital
Earn 2,000 Reward Points
£20.00
1 user
has this item in wishlist
The Mantic Companion
We've moved all our free rules to the Mantic Companion - reference living rulebooks, summon forces in our list builders, browse events and more!
Go to the Companion
DreadBall is the fast-paced futuristic sports board game set in the galaxy's most hi-tech arenas. Choose from the agile Ninth Moon Tree Sharks or the unstoppable Draconis All-Stars before taking to the pitch and going for glory. Outwit your rival coach with tactical set pieces, push your luck with daring plays, or just smash your opponent to the ground with brutal tackles. When the game begins, anything goes…
This mighty 210 page tome contains all of the rules you'll need to play DreadBall 2nd Edition including League Play, Giants, Multiplayer games and more!
On top of that, it includes the rules and stats for all 29 current DreadBall Teams, 67 MVPs and Team Captains.