Wu-Ling Wanderers Koris Team
Earn 2,250 Reward Points
£22.50
7 users
have this item in wishlist
MGDBM124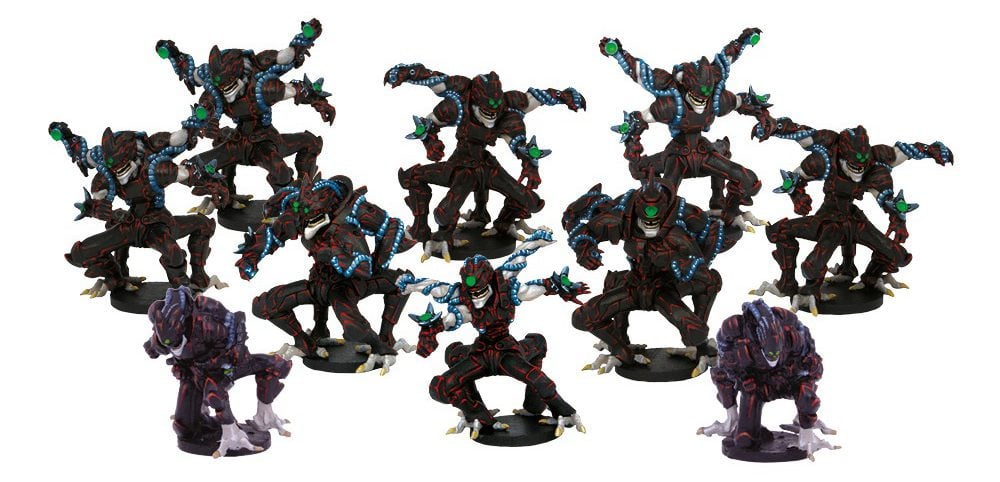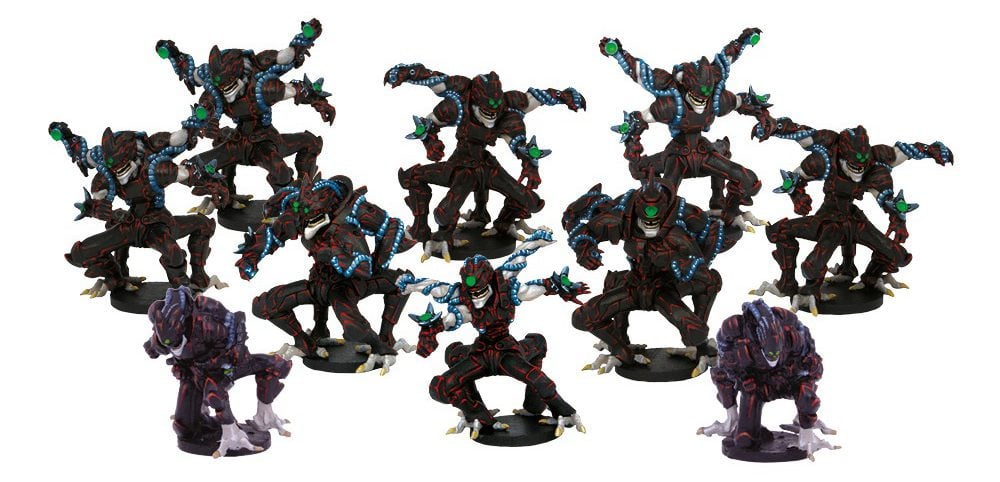 Mortal enemies of the Asterians, these extra-dimensional sadists find malicious pleasure in inflicting pain and suffering on other creatures by whatever underhanded methods they can. This makes them ideal DreadBall players, if somewhat terrifying opponents.
This set contains 10 pre-assembled PVC models, including:
1 Striker
5 Jacks
2 Guards
2 Prone Figures
Clear Plastic Hexagonal Bases
Models supplied unpainted. Super glue is required for PVC miniatures.
Please note that this team does not come with DreadBall Team Cards, Mantic points, or packaging.