Dungeon Adventures III: Beware The Green Rage (For 5E)
Earn 4,000 Reward Points
£40.00
MGTC215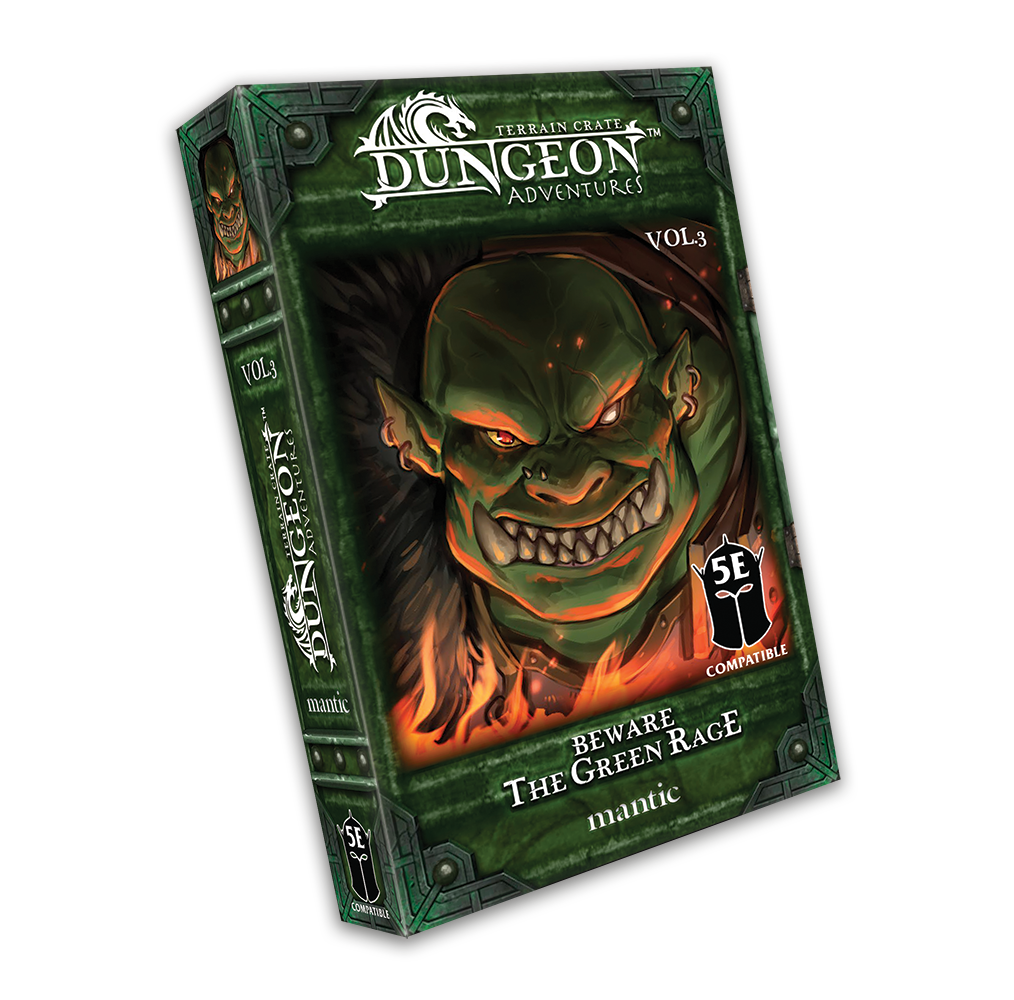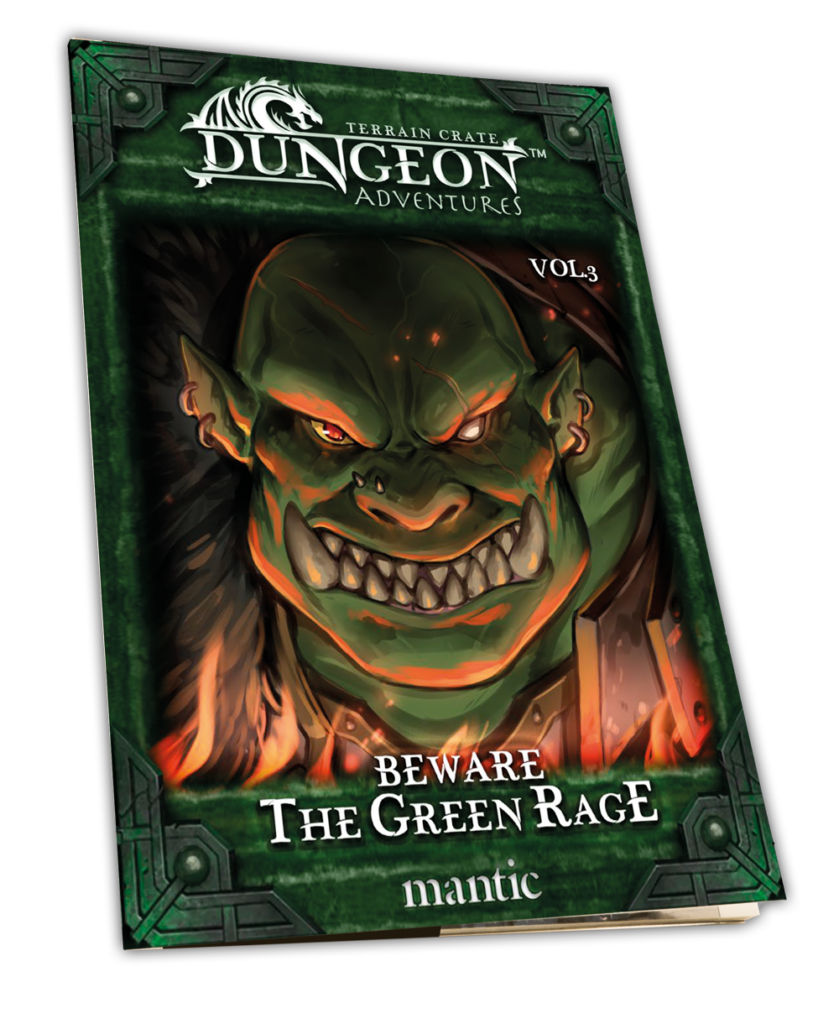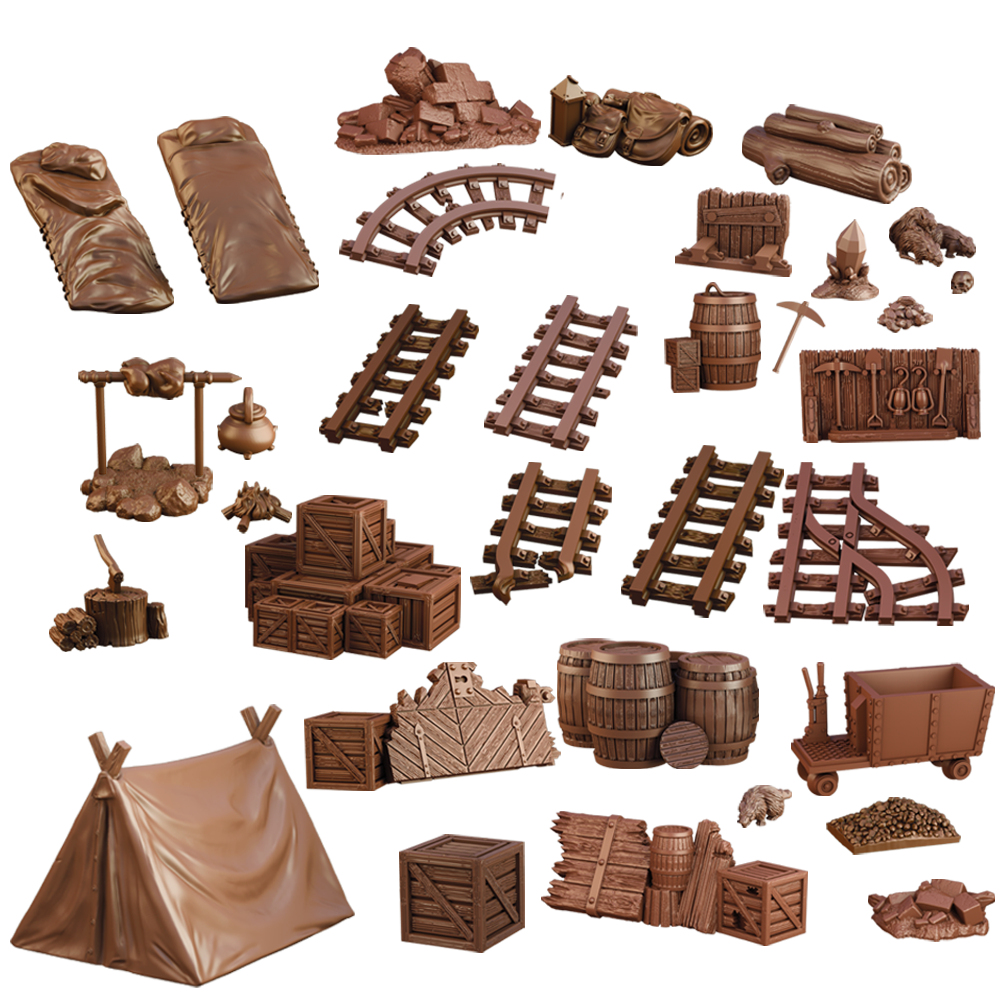 Beware the Green Rage is a 5e compatible adventure in a box.
There has been an increase in the number of raids by orc tribes in the last few months. Normally a disorganised rabble plagued by in-fighting, the packs of orcs have started to coalesce under a single red banner adorned with a crudely drawn lightning bolt piercing a grinning skull. This is the banner of the orc godspeaker Var-Rok, a powerful user of cruel orc magic. Can your heroes defeat this new menace?
This Dungeon Adventures boxed set provides an adventure that you can plug into any existing fantasy campaign that your players are already engaged in.
Player Level: 5th
Players: 3-5
Run Time: 4-6 Hours
Adventure Book
2-sided paper mat
Over 30 Scenery Pieces including:

Train track
Crates
Barrels
Tents
Campfires
Camp Detritus