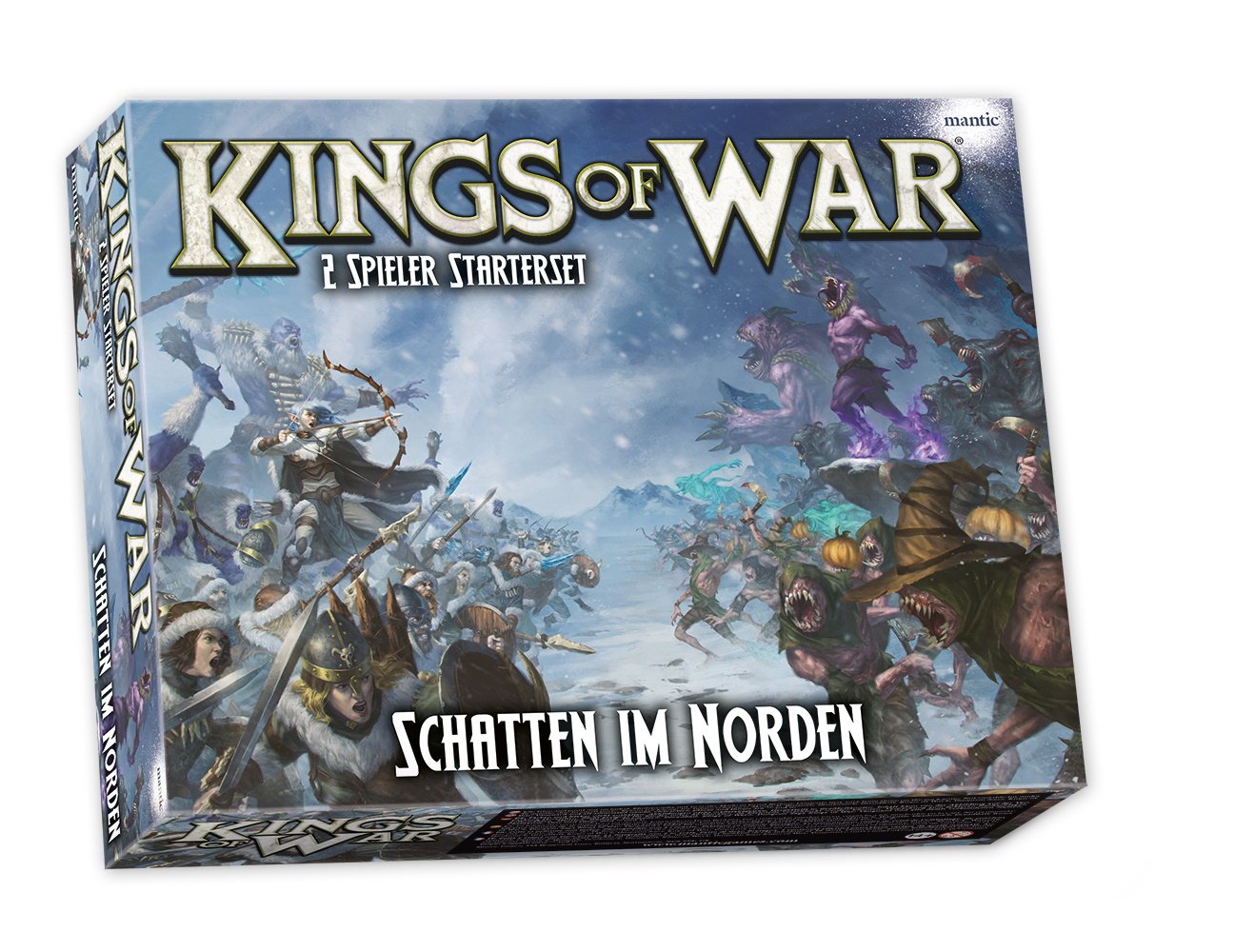 Kings of War: Schatten im Norden (German)
Earn 8,000 Reward Points
£80.00



Playing Time

60–120 minutes




Players

2+ players




Age

14+ years
Die Nachtjäger sind da. Eine Armee, vorbeigewunden an den Verteidigungsanlagen der Nördliche Allianz, marschiert nun mit einem schrecklichen, unstillbaren Hunger auf die Festungsstadt Chill zu. Die verzweifelten Patrouillen der Nördliche Allianz müssen sie um jeden Preis zurückschlagen oder riskieren, ihre Heimat und das Geheimnis im Herzen der Stadt zu verlieren, das sie zu beschützen geschworen haben.
Schatten im Norden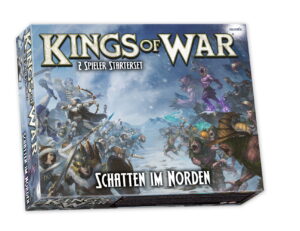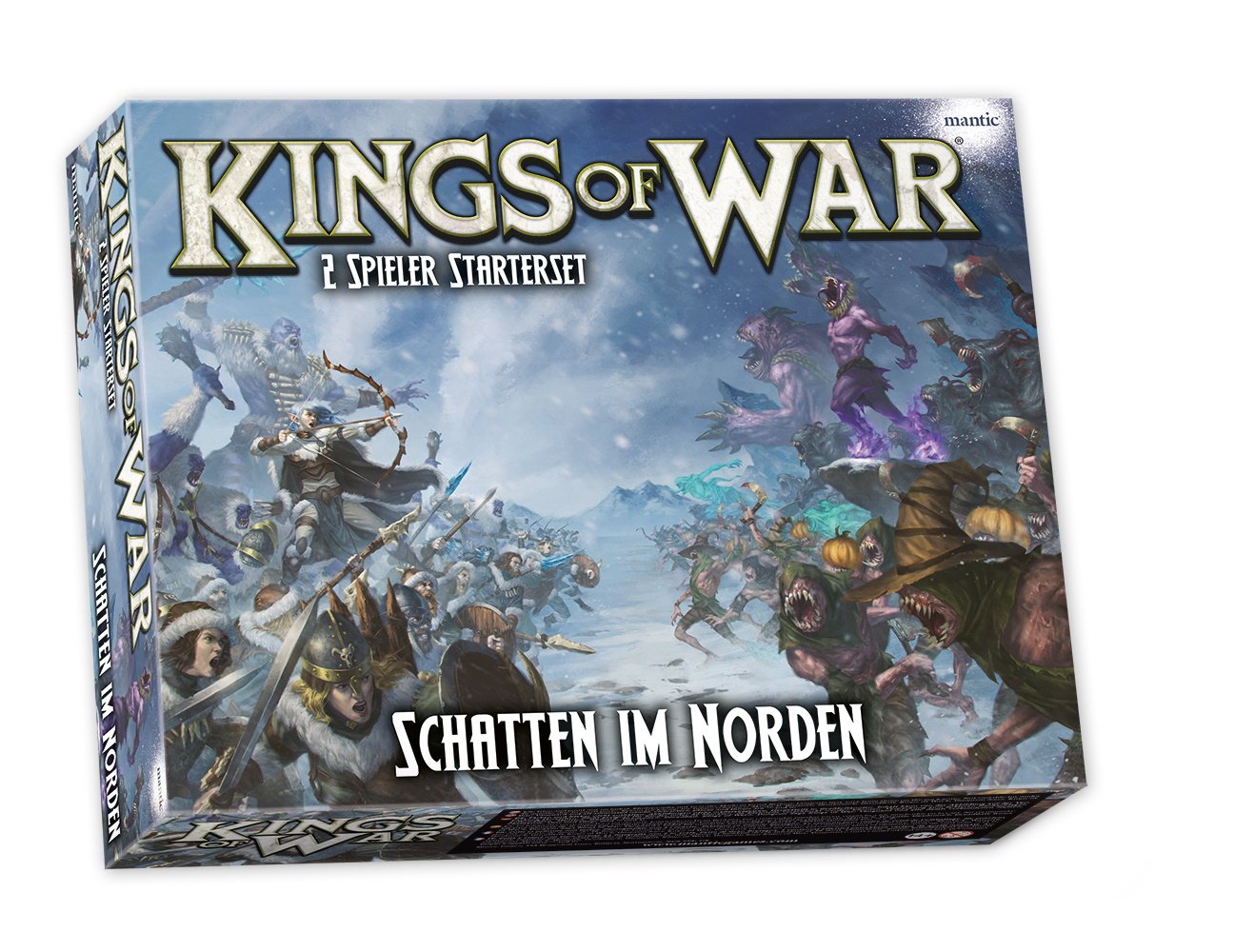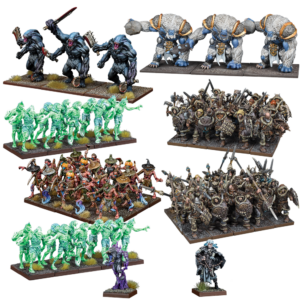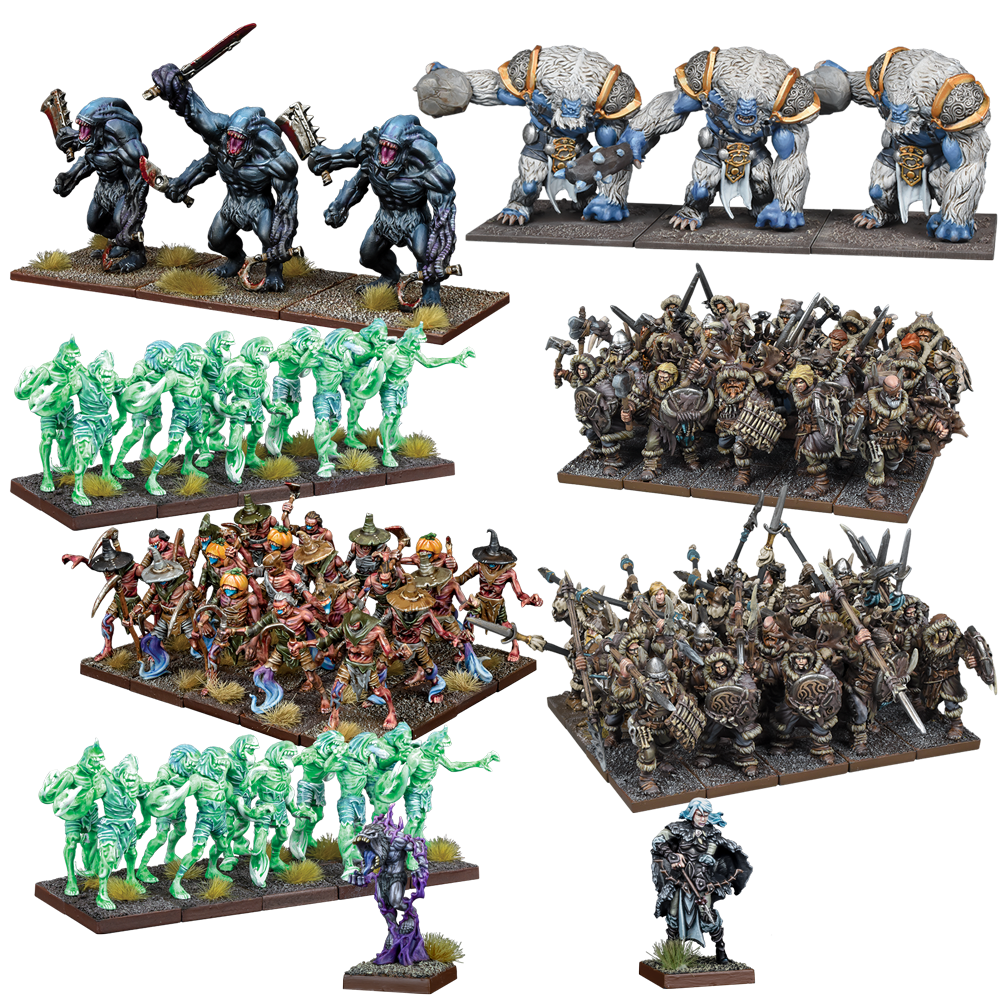 Kings of War ist ein Fantasy-Massenschlacht Spielsystem, das in der Welt von Pannithor angesiedelt ist. Reihe um Reihe von Soldaten marschiert in blutige Kämpfe, während geflügelte Dämonen feurige Drachen über ihnen bekämpfen. Von verheerenden Artillerie-Bombardierungen bis hin zum taktischen Überflügeln der gegnerischen Streitkräfte ist Kings of War ein Spiel mit aufregenden, ausgedehnten Fantasy-Kämpfen. Dieses Starter-Set enthält zwei großartige Kunststoff-Starterarmeen für Kings of War – die verdorbenen Nachtjäger  und die edle Nördliche Allianz – ein Buch mit den vollständigen Spielregeln und vollständigen Armeelisten für 14 verschiedene Fraktionen sowie ein Erste-Schritte-Heft, das dir bei deinen ersten Spiele hilft.
Inhalt:
    40 Clansmänner/Rudeljäger aus Hartplastik
    3 Schneetrolle aus PVC-Kunststoff
    1 PVC-Kunststoff Eis-Volk Meisterjägerin
    40 Vogelscheuchen/Schemen aus Hartplastik
    3 PVC-Kunststoff Metzger
    1 PVC-Plastik Horror
    Quadratische Basen
    144-seitiges Regelbuch
    Broschüre "Erste Schritte".
Miniaturen werden nicht zusammengebaut und unbemalt geliefert.