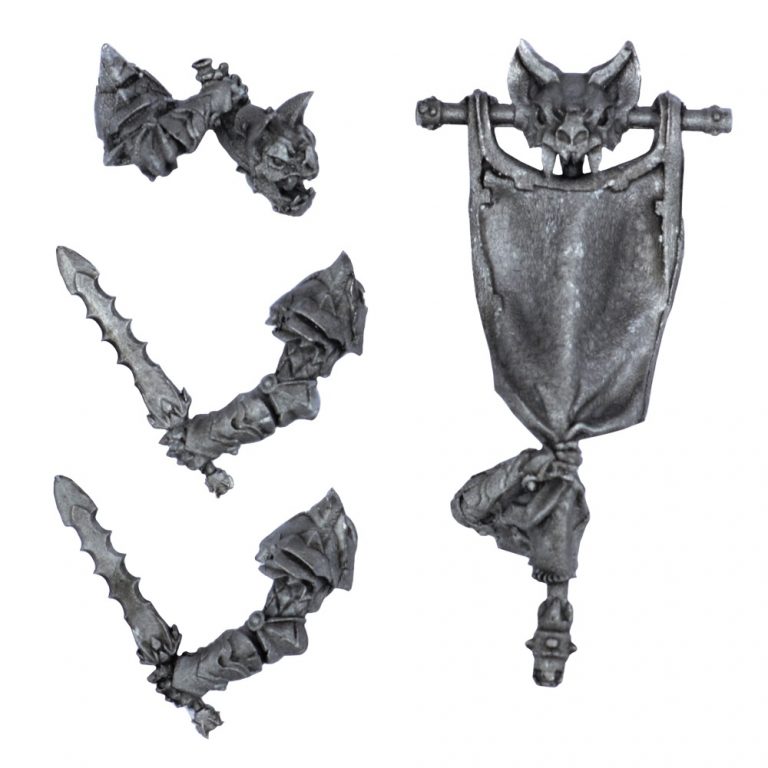 Metal Undead Soul Reaver Infantry Command
Earn 499 Reward Points
£4.99
1 user
has this item in wishlist
The barbaric Knights of the Soul Reaver have pride, although a twisted and dark mirror of that of the living. The pennants of these armoured vampires are steeped with Dark Glory, heralding the slaughters to come. Many defenders have turned and fled upon recognising one of these dread regiments, such as the Butchers of Blackhaven, or the Doom of Wetgegerg.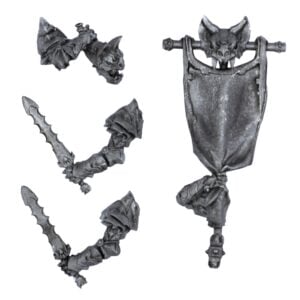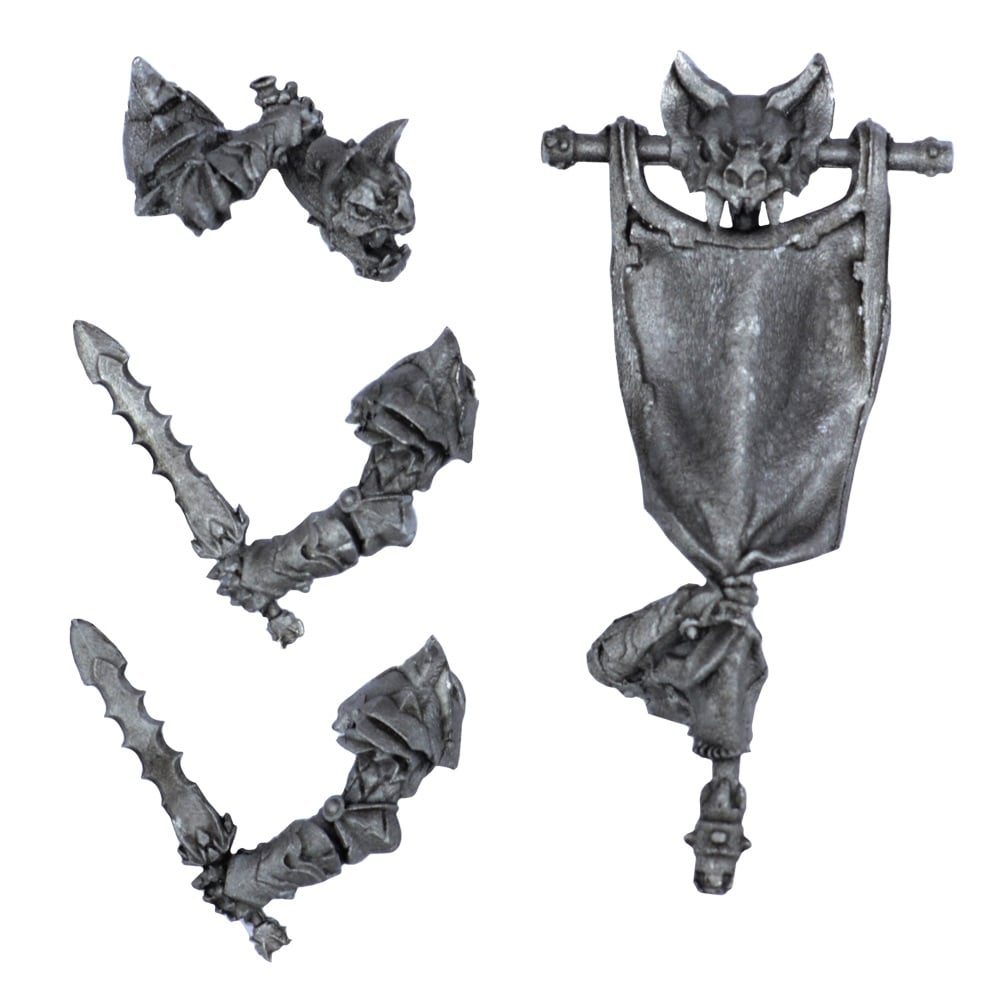 CONTENTS
This set contains enough components to add a full command group to a Soul Reavers Infantry or Cavalry Regiment, including:
1 Metal Arm with Banner
1 Metal Arm with Horn
2 Metal Arms with Extra Weapons
Supplied unassembled and unpainted. Soul Reavers not included. Requires Superglue.