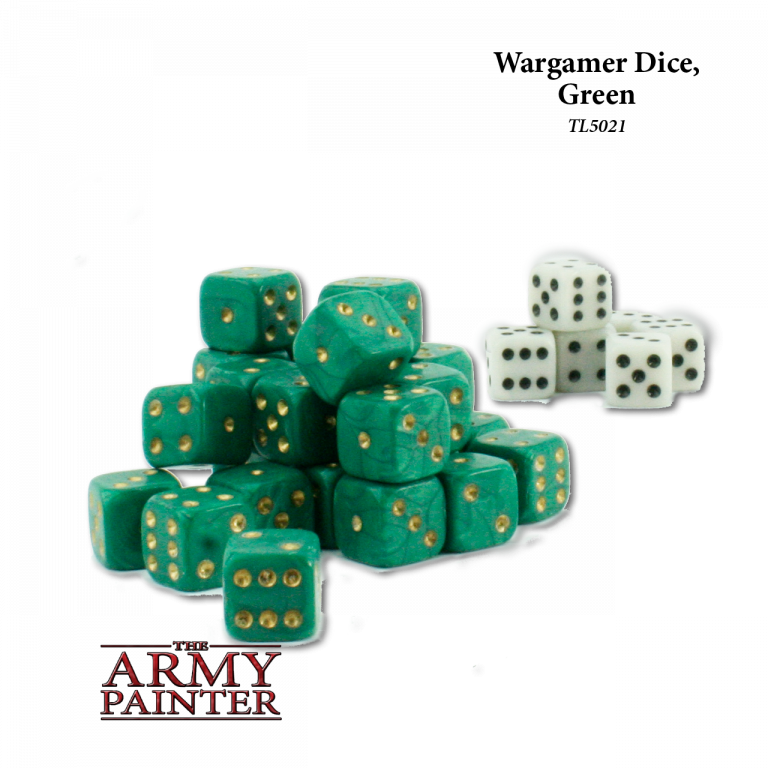 Army Painter Wargaming Dice Green with White
The Army Painters Hobby & Model tool range has been tried and tested in the gaming community for many years. Although with their new and reduced prices they are arguably the best value tools on the market today. The Army Painter offers a range of useful tools all designed to fit a special purpose, be it conversion or cutting models out of frames.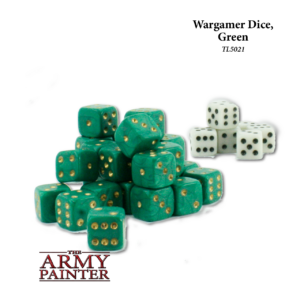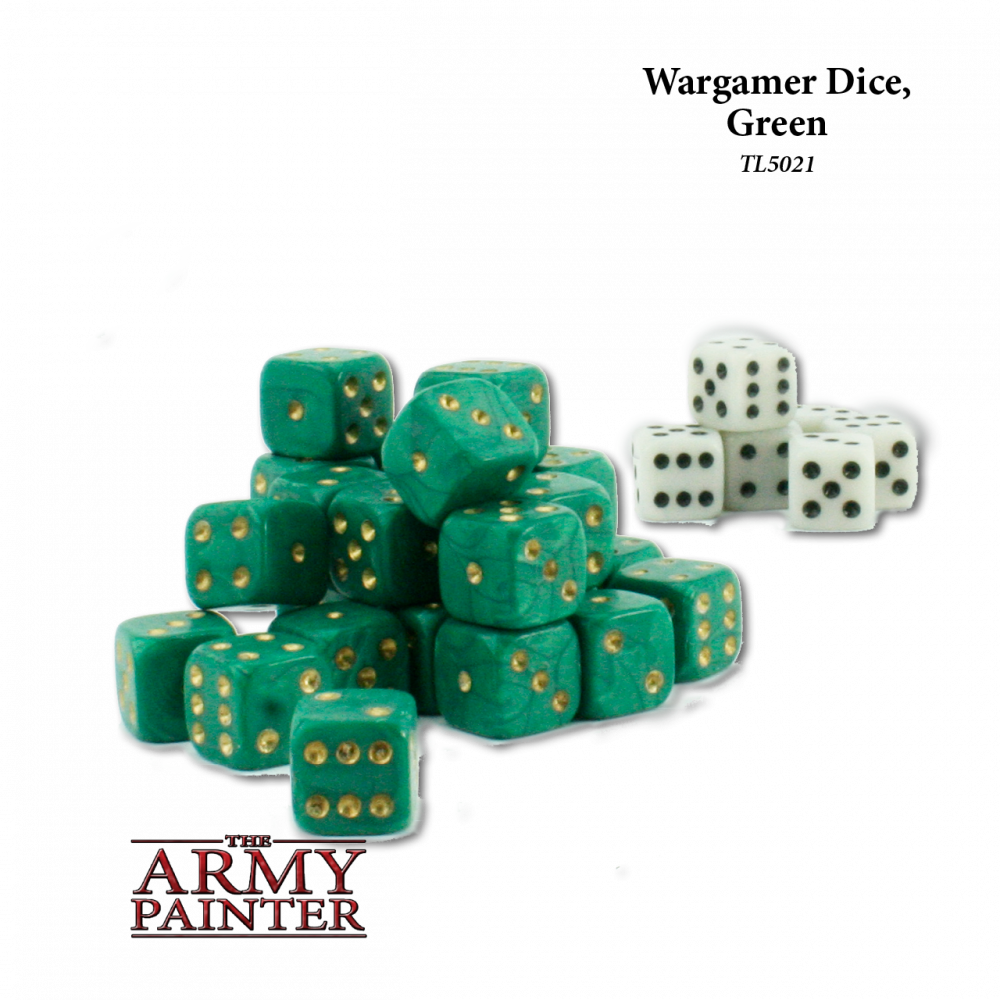 No matter what your favourite type of Wargame you can never have enough dice. This pack of 14mm Wargaming dice offers the best value in the Hobby, as it includes not only 30 Green blended dice, but also 6 Frost White blended specialist dice for the champion, specialist weapon or important saves. Fast dice rolling and no confusion over which dice belongs to what or who!