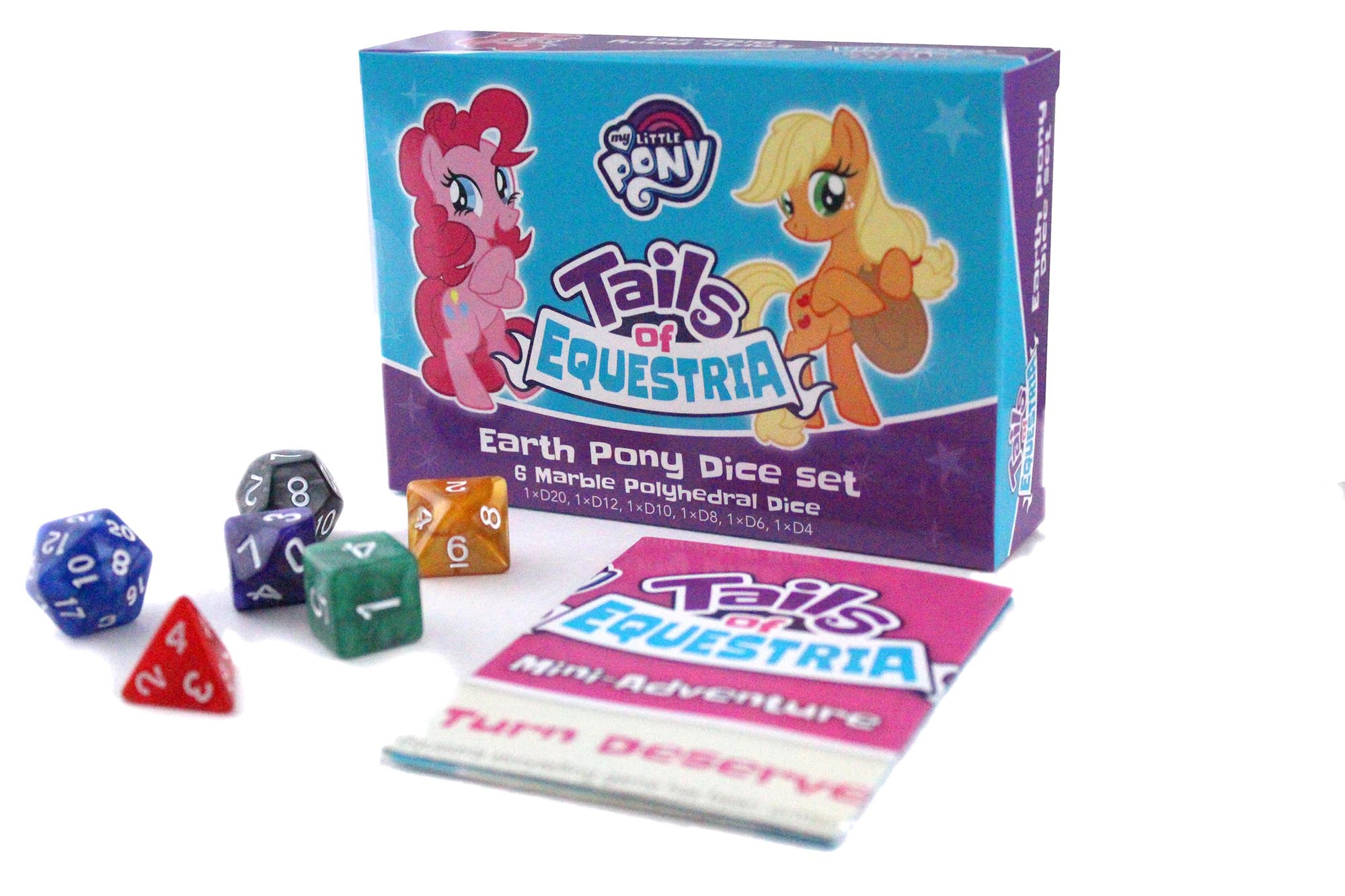 Tails of Equestria: Dice set – Earth Pony
£9.99
3 in stock
1 user
has this item in wishlist
Whatever pony you play there is a dice set for you! Each dice set contains 6 roleplaying dice and a unique mini-adventure, not available anywhere else. Perfect to enhance your Tails of Equestria experience.
What type of pony are you?
Tails of Equestria: The Storytelling Game is required to play the included adventure.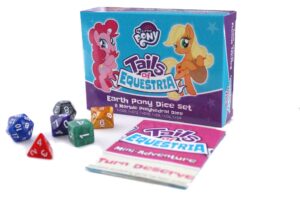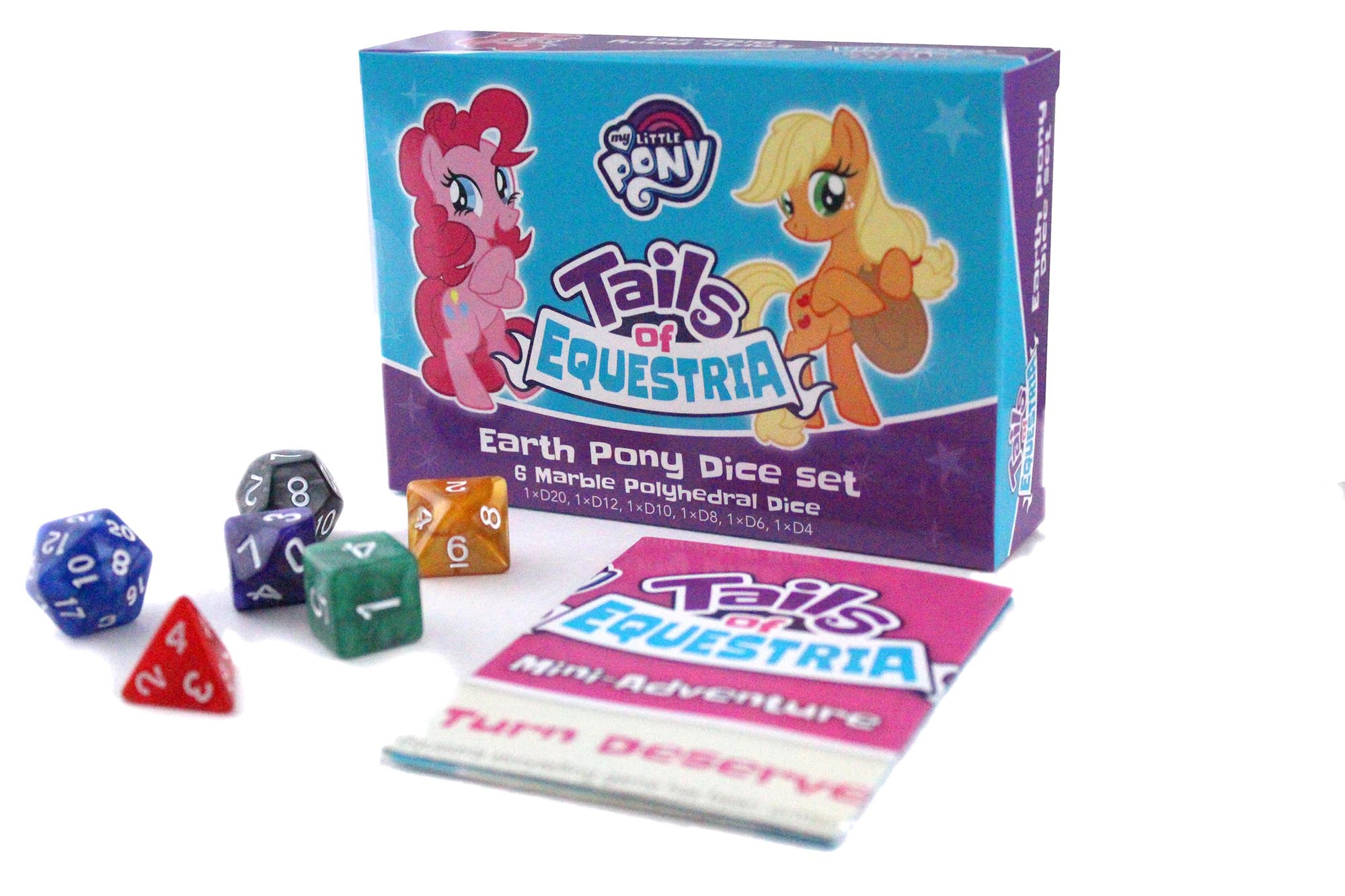 Contents:
Exclusive mini-adventure: Flying high
6 glittery polyhedral dice: 1xD20 1xD12 1xD10 1xD8 1xD6 1xD4