Dwarf Ironclads
Earn 3,250 Reward Points
€32.50
4 users
have this item in wishlist
MGKWD21-1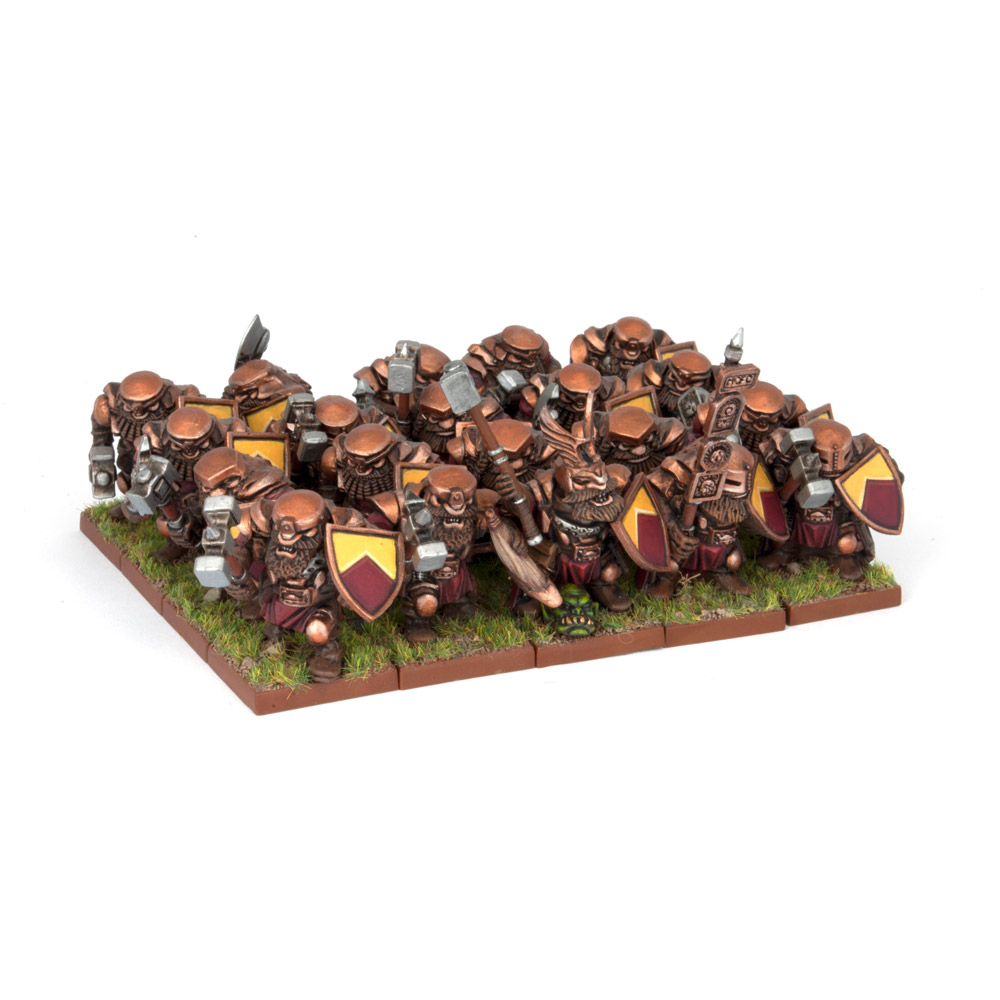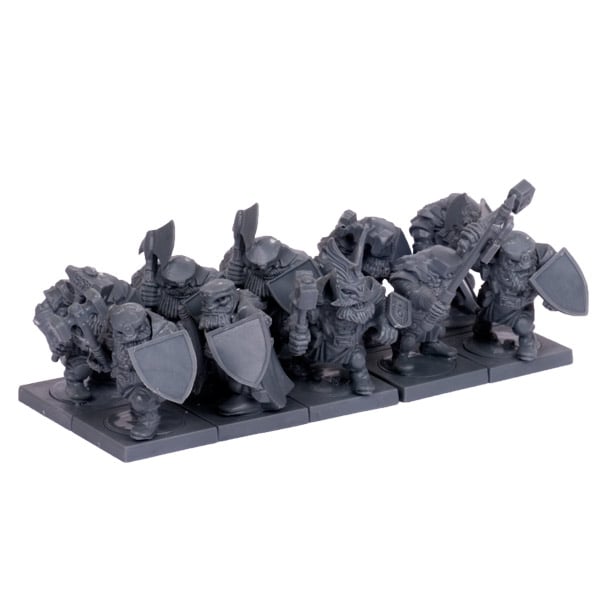 The Ironclad fighting technique epitomises the dwarven way of war. They lure their opponent into attacking first, trusting in their rugged physique and thick armour to protect them. Then, once the foe has come within reach, the Dwarfs will respond in unhurried, deadly manner.
Contains:
20 plastic Dwarf Ironclad Warriors with hammers and axes
Components for leader, banner and musician
Extra parts including Throwing Mastiffs and tankards
20mm plastic bases
Models supplied unassembled and unpainted.