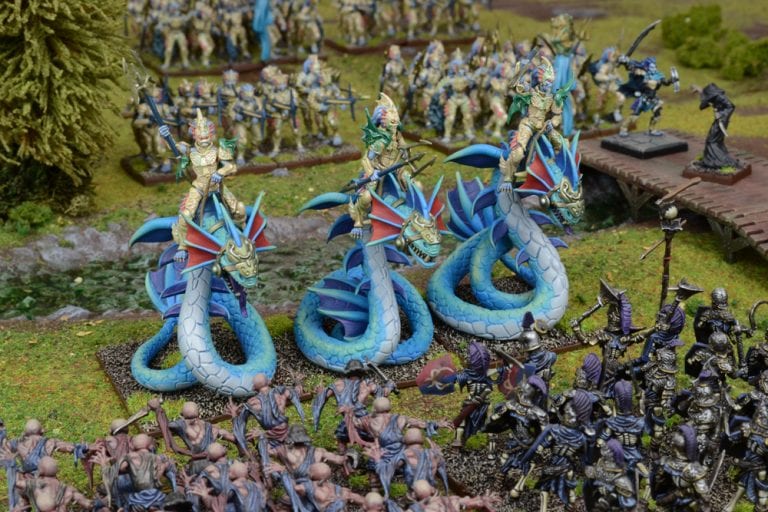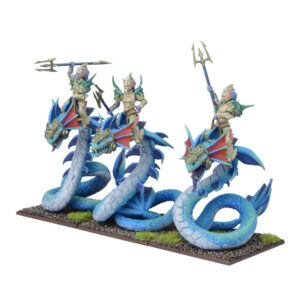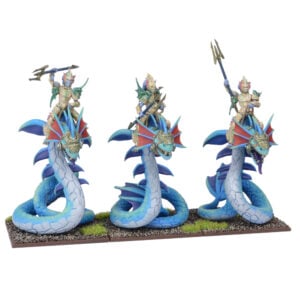 Forces of Nature Naiad Wyrmrider Regiment
Earn 4,000 Reward Points
£40.00
24 users
have this item in wishlist
Mighty warriors of the oceans, Naiad Wyrmriders are carried into battle upon the backs of sea serpents to crash upon their foes like a wave. Even out of the deeps their power is great enough to crush their enemies.
Contains:
3 multi-part resin miniatures, including:

Sharp Tridents
Head and Arm options
Vicious Sea Serpents

50mm Square Bases
Miniatures supplied unpainted and unassembled. Resin miniatures require super glue.