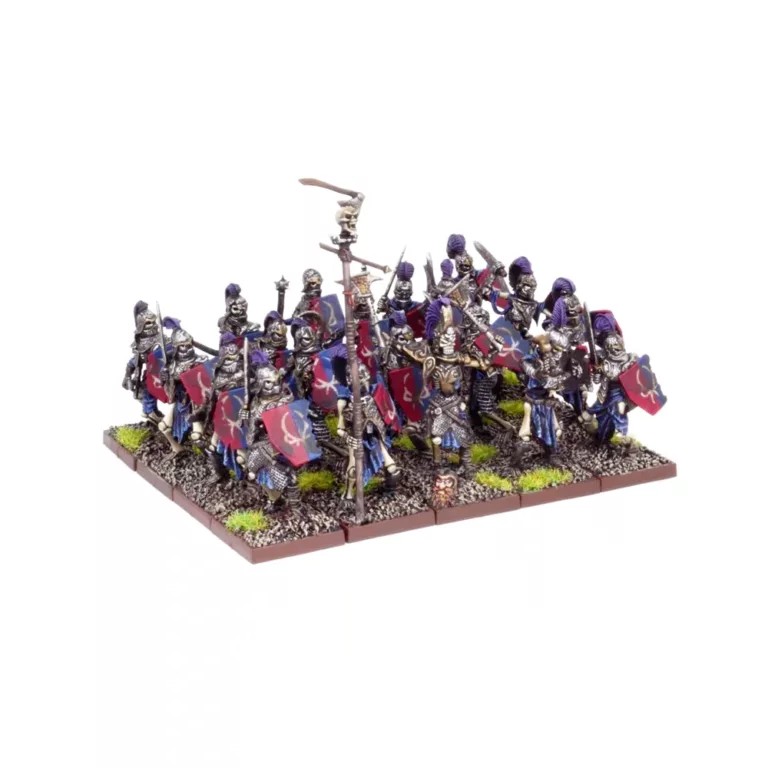 Undead Revenant Regiment
Earn 2,500 Reward Points
£25.00
7 users
have this item in wishlist
MGKWU22-1
Ancient heroes infused with a Necromancer's power rise to become Revenants, deadly undead warriors whose power is far greater than that of the lesser Undead. Revenants form the armoured elite of a Necromancer's army, and there are few living warriors with the strength or nerve to stand against them.
Contents:
20 Plastic Undead Revenants
Hand Weapons and Shields
Champion, Musician and Standard Bearer
20mm bases
1 Mantic Cases with Protective Foam
Models supplied unassembled and unpainted.