A guide to solo play with Mantic Games!
2nd Nov 2020
Rob Burman
Hey everyone – we're approaching Lockdown 2 here in the UK and many parts of Europe are already in lockdown. Although it's a huge shame we still can't meet up and game properly, this is a great opportunity to play with the family at home and also get some solo play in too.
We're going to have more details on what we're doing to keep manufacturing safely during the lockdown – just to ensure Armada sets sail on time. But in the meantime, we thought it might be a good opportunity to give you a guide to games that can be played solo while in lockdown, or co-operatively with the family. Then at least you can get some gaming action in!
DEADZONE
Although Deadzone is typically a furious PvP skirmish between two rival Strike Teams, it can also be played solo! The Nexus Psi expansion contains rules for Artificial Stupidity – basically a way to spawn loads of Plague Zombies and have them rampage across the board of their own accord. There's even a full campaign to play through as your Strike Team faces off against a horde of zombies.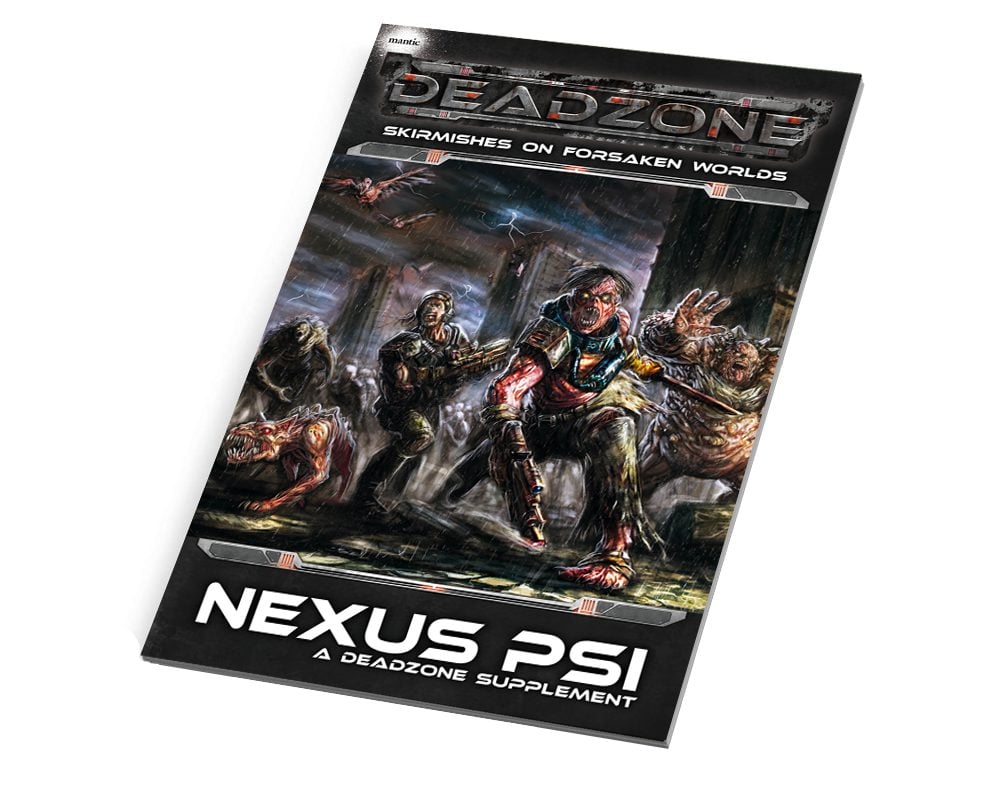 The digital version of Nexus Psi is completely FREE to download – so you'll be able to play through the campaign and see if you can survive the outbreak. You can download the Nexus Psi digital supplement here.
THE WALKING DEAD: ALL OUT WAR
The Walking Dead: All Out War is probably one of the easiest games to play solo, as many of the narrative scenarios feature co-op or solo play rules. However, if you've never played All Out War, a good place to start for solo play is the Prelude to Woodbury starter set. This box set tells the story of Brian Blake, before he rose to power as the tyrannical Governor.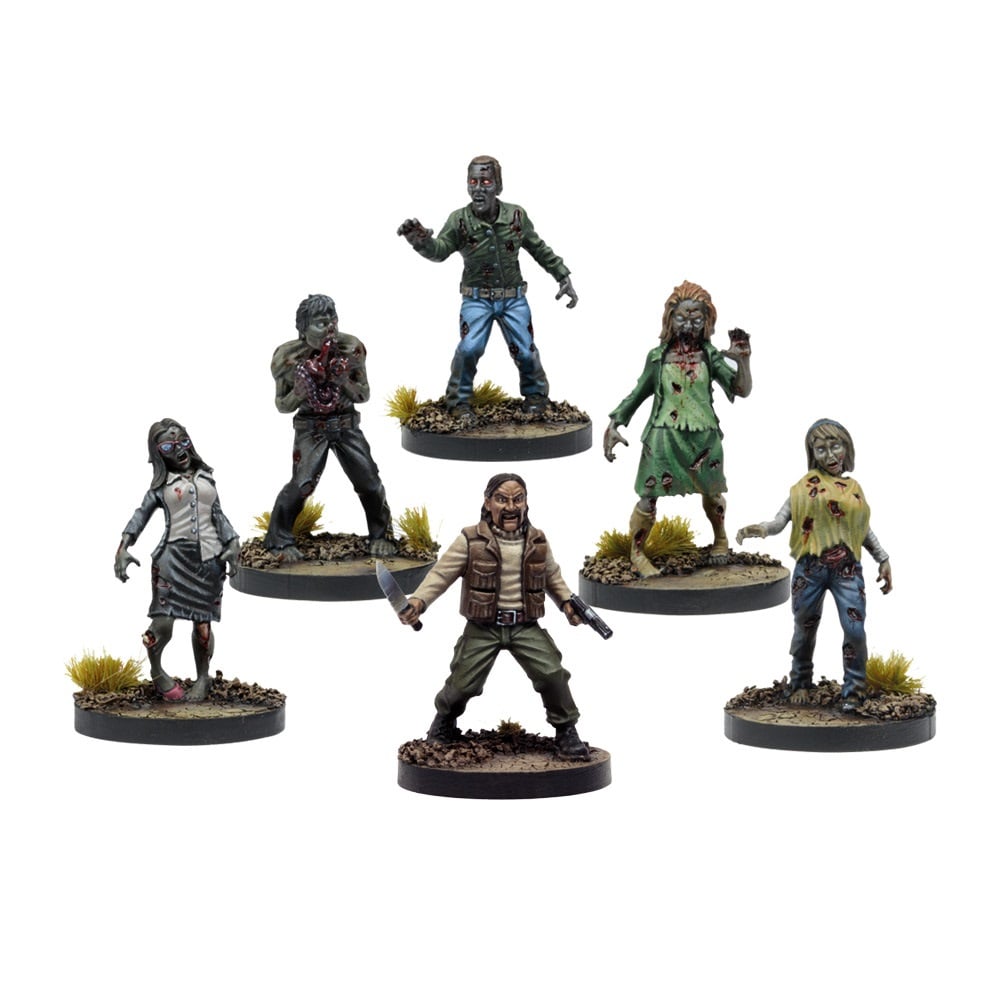 Inside you get everything you need to play solo, including Walkers and tokens. Watch a play through of Prelude to Woodbury below.
NO ONE STANDS ALONE
Earlier this year, we also released the No One Stands Alone solo play expansion.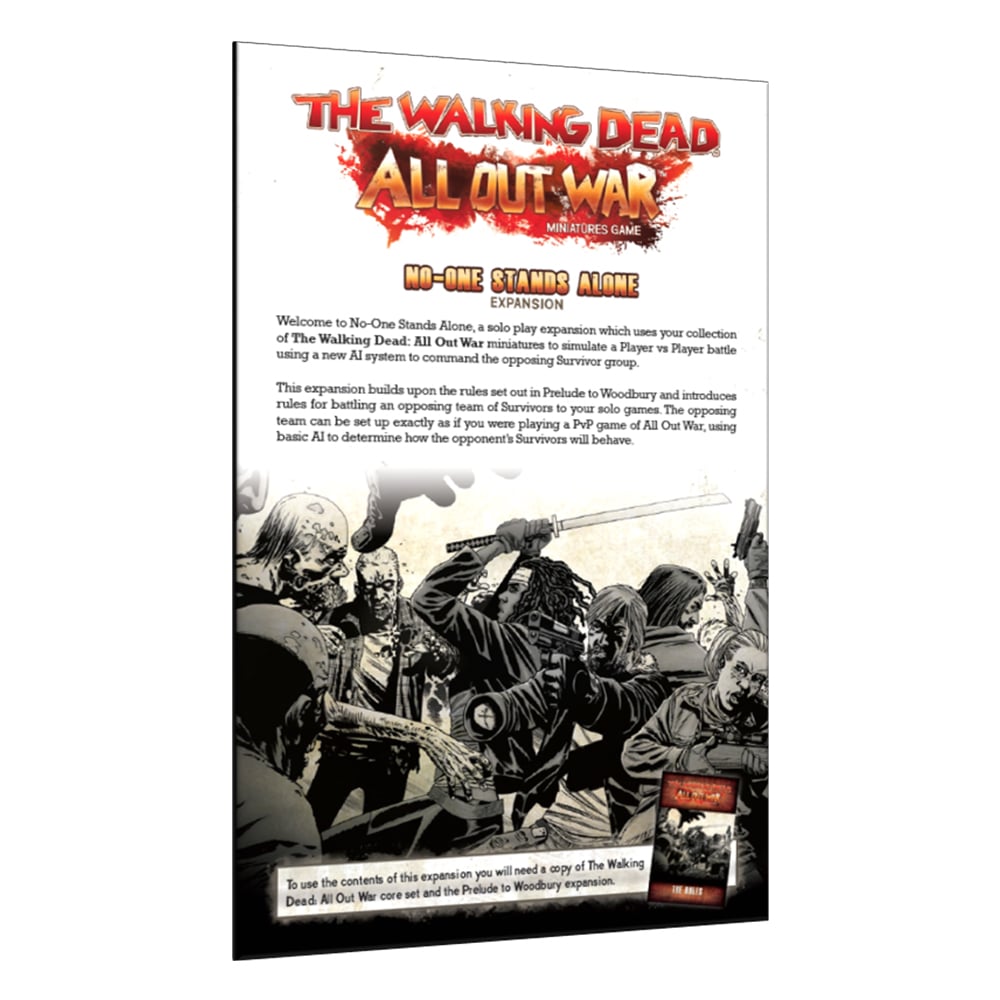 The expansion uses your collection of The Walking Dead: All Out War miniatures to simulate a Player vs Player battle using a new AI system to command the opposing Survivor group.
This expansion builds upon the rules set out in Prelude to Woodbury and introduces rules for battling an opposing team of Survivors to your solo games. The opposing team can be set up exactly as if you were playing a PvP game of All Out War, using basic AI to determine how the opponent's Survivors will behave.
HERE'S NEGAN
Now, Here's Negan is normally about vying for the chance to be Negan's favourite lieutenant – so there's a competitive edge to this co-operative game. However, it can be played totally solo, with you taking on the role of all the lieutenants… which means you're guaranteed to be Negan's pet.

DUNGEON SAGA AND STAR SAGA
Both our fantasy and sci-fi dungeon crawlers can be played solo. In Dungeon Saga you'll need to get the Adventurer's Companion, which comes with rules for solo play. If you need some extra adventures for Dungeon Saga, we released the Path of the Righteous expansion for FREE. Make sure you download it here.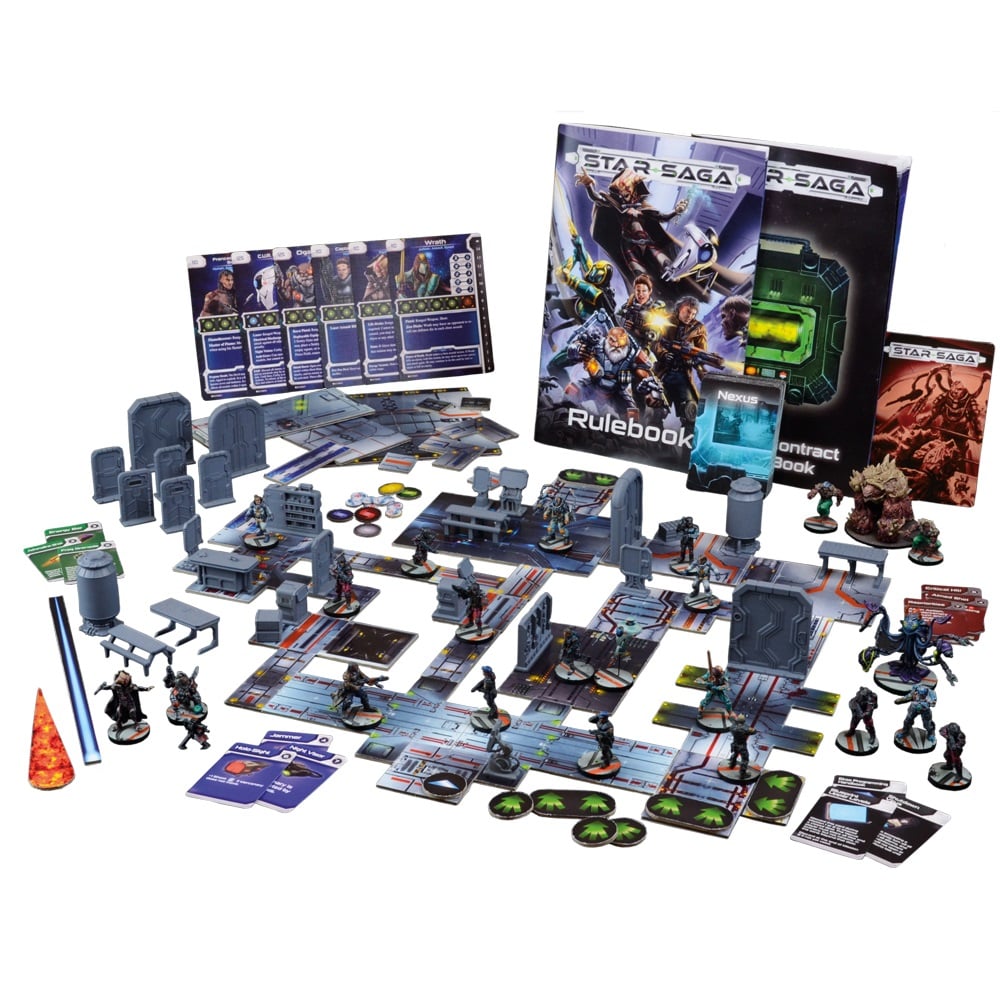 Meanwhile, Star Saga has the Artificial Nexus rules built in, so there's no need to buy an additional expansion. As an extra bonus, you can download the Grim Cargo expansion – which sees you taking on the insidious Veer-myn – as a free download here.
What's more, if you're playing through Star Saga on your own but don't want the missions spoiled for you, community member Bradley Prall has done an amazing job of amending the mission briefings so you don't know what's lurking around the corner. You can download them here.
RISE OF THE SHADOW KING
Talking of Dungeon Saga, did you know you can also download Rise of the Shadow King for free? Rise of the Shadow King is a great adventure gamebook inspired by classic choose your own adventure books.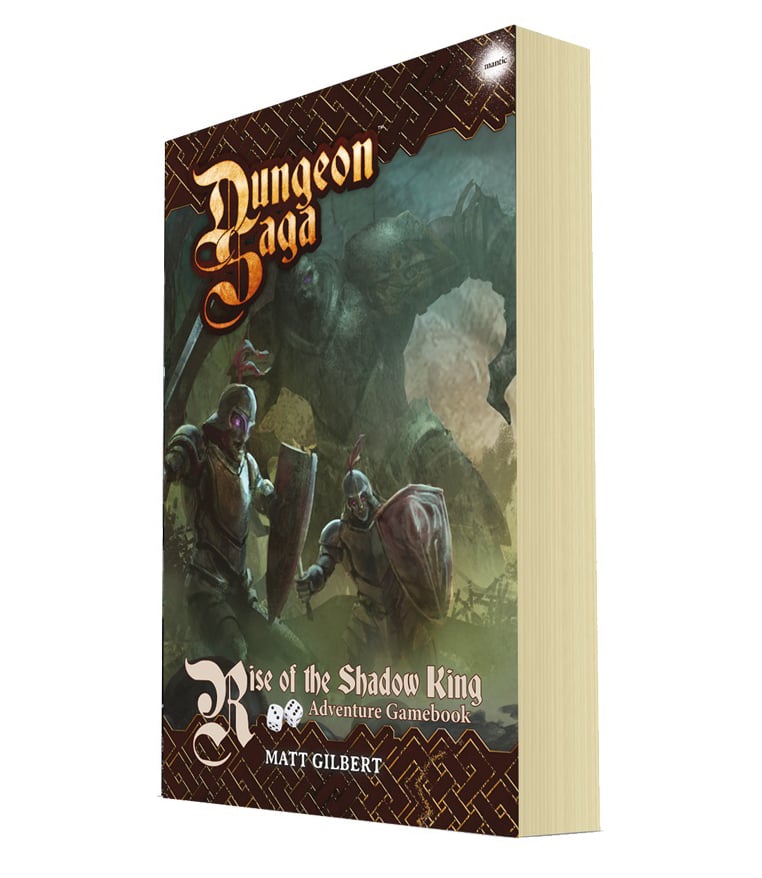 You can play through entirely on your own and there are multiple endings to uncover. Rob played through the game live during the previous lockdown and (with the expert help of the community) somehow managed not to get instantly killed.
HELLBOY: THE BOARD GAME
Finally, Hellboy is another game that has co-operative play and solo play built in from the ground up. Take on the role of a B.P.R.D. agent and face off against some of Hellboy's most notorious foes!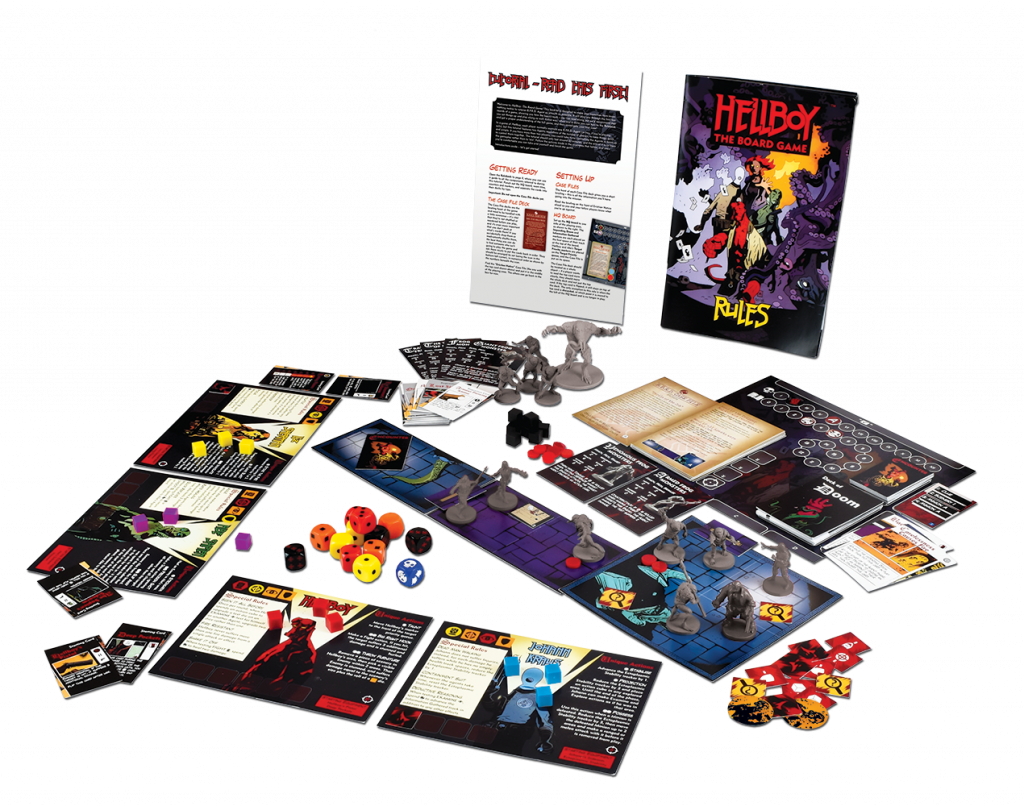 You can also now pick up the B.P.R.D. Archives expansion, which allows you to create endless adventures featuring a random mix of enemies and bosses. In fact, with the endless replayability of the B.P.R.D. archive you could play a mission every day!
So, there you have a quick run of Mantic Games with solo or co-operative play. Please make sure you all stay safe and keep hobbying during lockdown 2.0.