Did you know it's coming up to two years since Armada first set sail from the shores of Mantic HQ? Launching in the middle of a global pandemic certainly meant there were some choppy waters at first. However the good ship Armada cut through the waves like a Bloodrunner drilling through an enemy hull, and it's been smooth sailing ever since.
In the time since launch we've released eight fleets (Basileans, orcs, dwarfs, Empire of Dust, elves, salamanders, Northern Alliance/Varangur and Twilight Kin), alongside the Seas Aflame supplement, which introduced new ways to play. Oh, and we're world famous now, after appearing in a Penny Arcade comic strip.

But we're not stopping there, and today we're announcing a way to make it even easier for new players to try the game… or for existing players to get their mates to give it go.
ARMADA TASTER SET
Today sees the launch of the limited edition Armada Taster Set. This special bundle contains everything you need to start playing Armada. You'll get to grips with charting your ship across the high seas, you'll see the devastating power of a broadside, and get the wind in your sails ready to play more.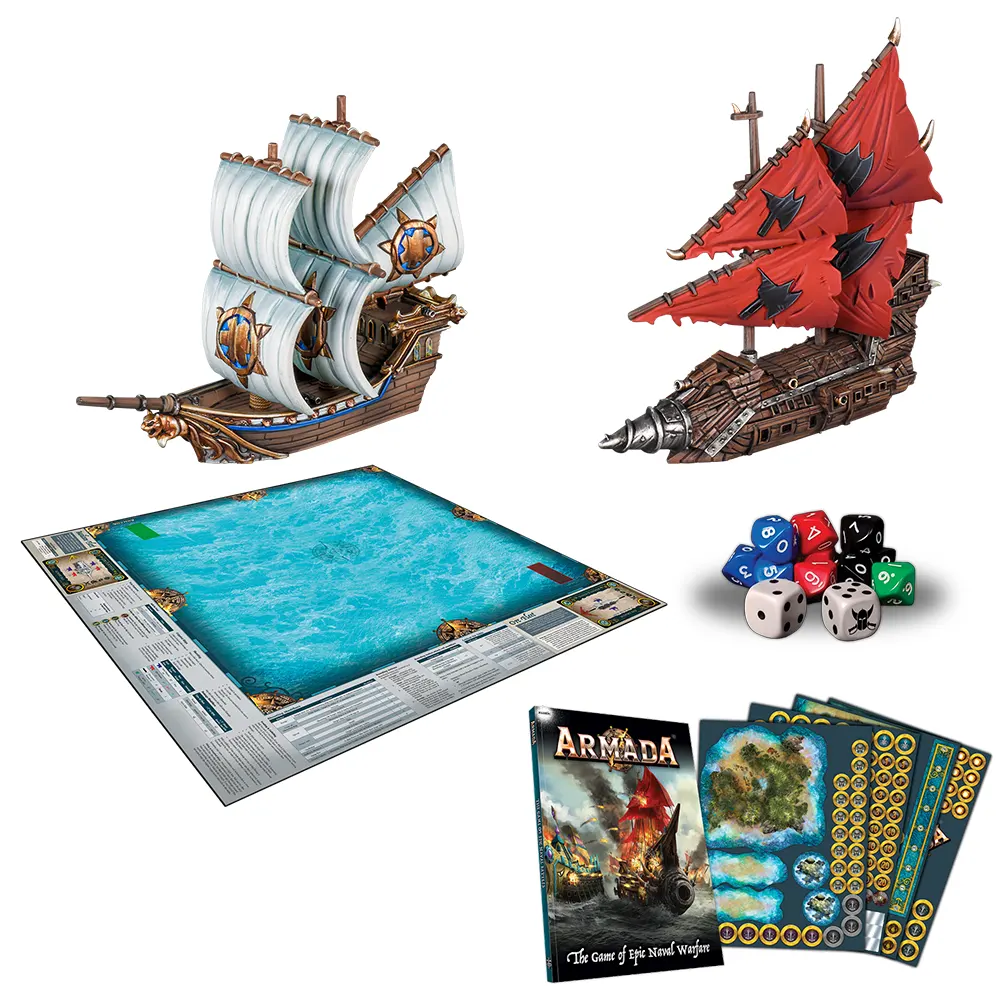 The Taster Set has been designed as a perfect introductory experience, so you get a feel of just how awesome Armada is, before expanding the game with new ships. And we're confident you'll fall in love after seeing just how intuitive the gameplay is.
Inside the Taster Set, you'll find:
And now here's the really important bit, the price. The Armada Taster Set costs just £30, which is normally the cost of the rulebook alone. In fact, if you bought everything individually (not including the special playmat) it would cost £58, so the Taster Set is almost half price.
The reason for launching the Taster Set is simple: we're confident that after seeing how easy and fun Armada is play, you'll be hooked. Plus, we understand that watching videos isn't always the best way to get a feel for a game, and some people can't make it to shows to try it out. So, with an affordable Taster Set we're giving more gamers the opportunity to scratch that naval itch (actually, maybe you should get that looked at).
SMALL BUT MIGHTY!
You may also notice that the Taster Set comes with a special 70cm x 70cm play mat, complete with rules reference. Once again, this is about making Armada as easy to pick up and learn as possible. Around the edge of the mat, you've got a reminder for key rules, along with the stats for the Gur Panther and Blood Runner.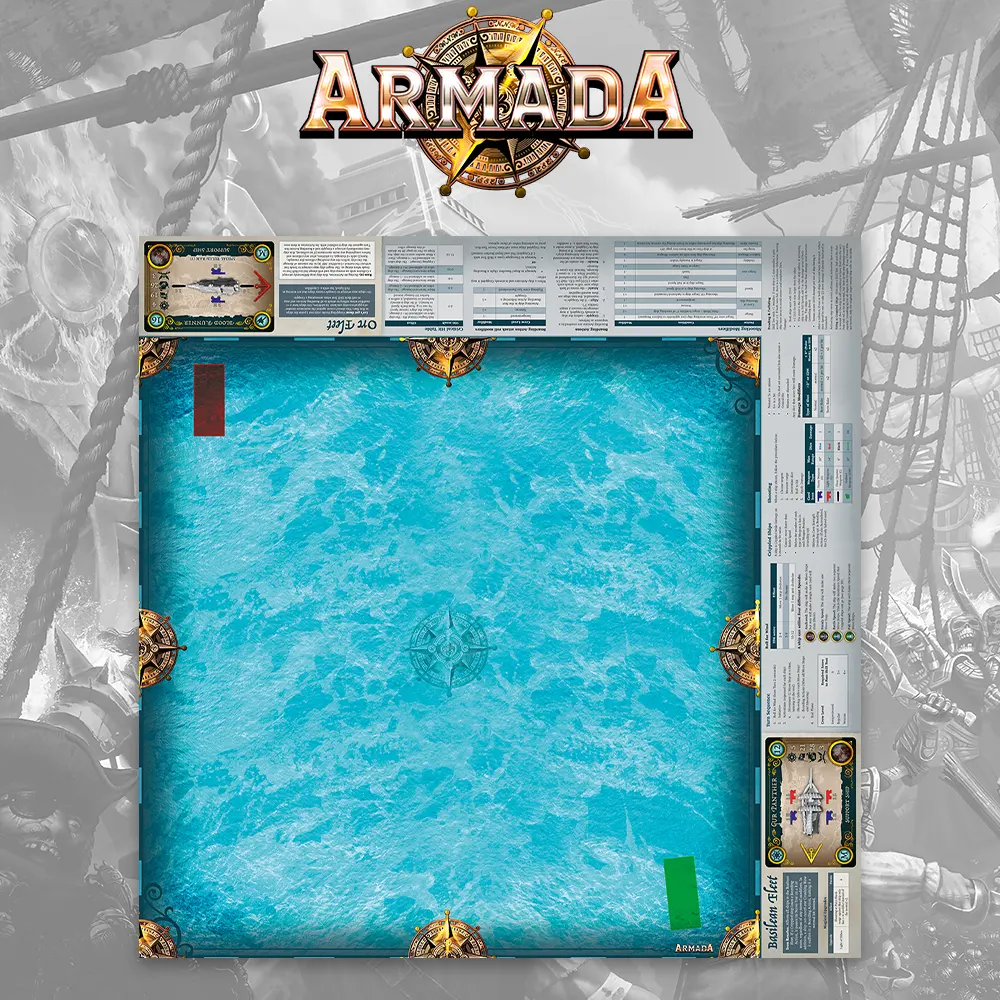 It's smaller than the standard playing mat too, because we wanted to make sure it would easily fit on a dining room table, plus it ensures you get straight into the action of blasting each other with cannons as fast as possible. In this taster scenario, you place each of the ships on the marked locations (red and green) and then simply try and destroy each other. After you first game, you can mix it up slightly by adding some of the cardboard terrain included in the Taster.
What's more, we totally understand that heading to your local club with a fresh game is a great way to recruit new players. Having a two-player set that fits easily into a box and comes with a handy rules reference will be a great way to entice others. Then you'll soon have entire flotillas ready to play against at your local club.
PRE-ORDER NOW
We're putting the Taster Set up for pre-order today and it will be available to order throughout August, before shipping on August 29th. The Taster Set is a Mantic Direct product, so will not have a full retail release and will only be available from the Mantic website, or from your FLGS if you ask them to order it.
We can't wait to create a whole new wave of Armada players. Oh, and don't worry if you're a salty sea dog with plenty of Armada games under your belt because we'll have some special money-saving Armada bundles going live on the website soon.